What is Hygge? Here's How To Use Hygge in Your Home
In 2022, people will probably keep spending more time in their homes than ever before. It makes sense that the internationally trained designers at Design Qandy are getting tons of requests for more comfortable designs. Few home design styles embrace comfort and cosiness to the level that hygge does.
Let's go over what hygge means and how you can add some hygge and comfort to the interior design of your home or condominium.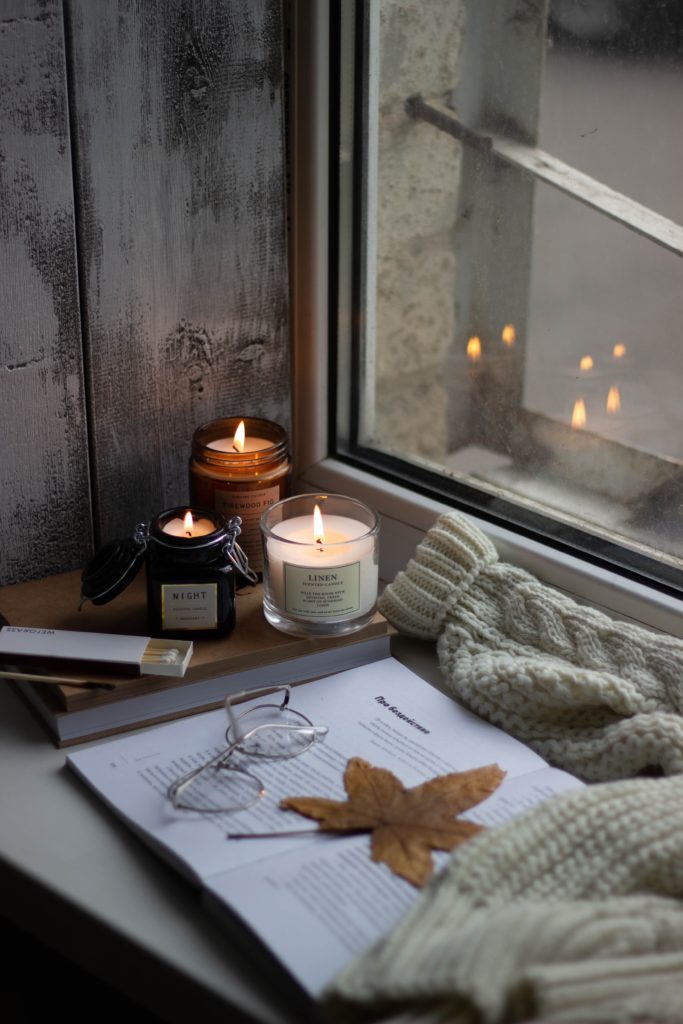 What is Hygge?
The term hygge, pronounced "HEW-guh", comes from Norway, where it is related to the idea of well-being. Hygge is not far off from "hug," which is what it will feel like your home is doing to you, once you have incorporated it.
In Nordic countries where hygge is important, the seemingly endless, sunless nights freeze the world and discourage venturing out. So people turned to making their time at home more comfortable and, by design, more inviting for others to visit, if they can brave the cold weather.
While hygge has become overused and often incorrectly used to describe the Scandinavian home design as a whole, the specific styles of hygge are still relevant and timeless.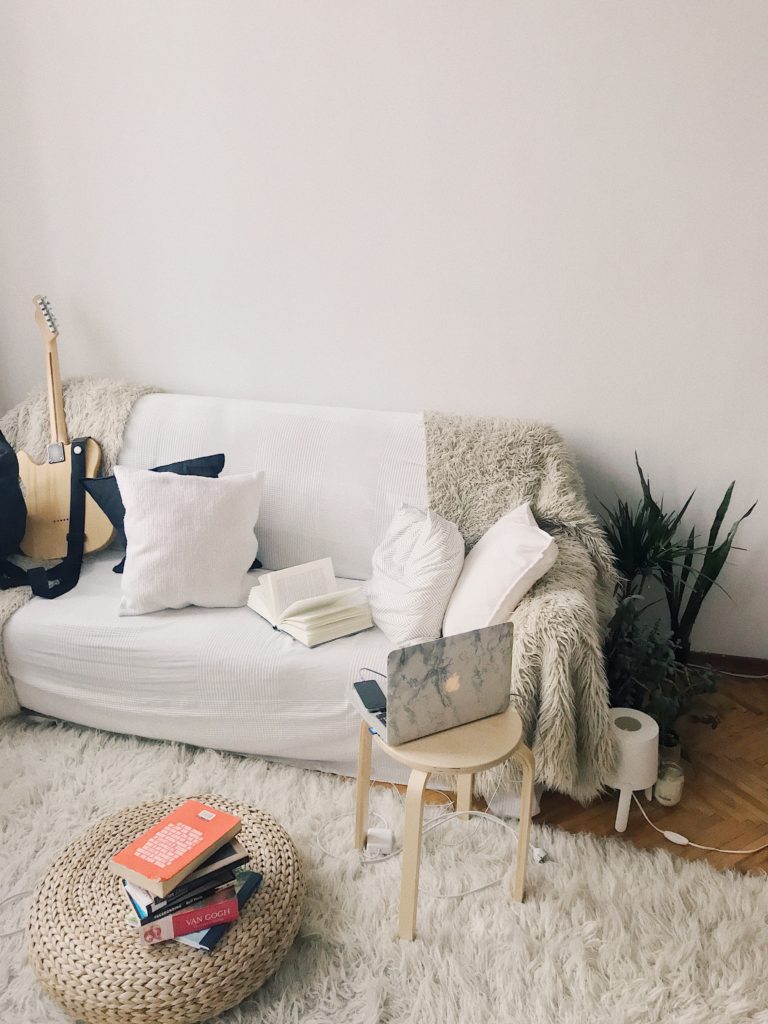 Hygge Home Design Principles
Hygge is all about being cosy, welcoming, and in many cases, social. Start with plenty of soft seating and places to set down a wine glass or mug of cocoa. Add some thick, comfortable fabrics and plump pillows, so each room is warm and inviting.
One of the greatest things about hygge on its own is that it can fit any person's individual taste. While you can incorporate hygge into a minimalist interior modeled after the Scandinavian interior design archetype, it is not necessary. Maybe you are a maximalist or simply enjoy the coziness of being surrounded by things you love – hygge can work for you too. At the end of the day, hygge is about being comfortable and cosy.
So whether you want a mountain of blankets next to your couch or simply one plush throw blanket you can neatly store when not in use… that all fits within hygge if it brings you comfort.
Hygge is also a mood you set. Let go of stress and spend a little extra time sleeping in, cooking a favorite meal, or reconnecting with a friend. In your home's design, hygge will help you focus on each moment and appreciate what you have. It is luxurious without being opulent – intentional without being pretentious. That's why a professional, internationally trained interior designer is the best option for curating your ideal hygge home.
And that works for different regions as well; frigid Nordic winters are drastically different from a rainy season in Southeast Asia. But there are ways to add hygge to a home in any climate, without running up your electric bill trying to cool the house until your breath is visible. Think of cosy yet cooling linens like a buckwheat pillow, or add a cushioned alcove under some stairs for reading or lounging.
How To Use Hygge in Interior Design
While hygge is diverse, there are some excellent starting points. Designers will typically start with these core principles of hygge home style. Let's look at some of the most effective and popular hygge room design tips.
Using Hygge in the Bedroom
This one is straightforward: create a bedroom where sleep and relaxation are the top priority. If you haven't already, remove electronics from your bedroom, and make space for a good book, a soothing drink, and some extra pillows and cushions.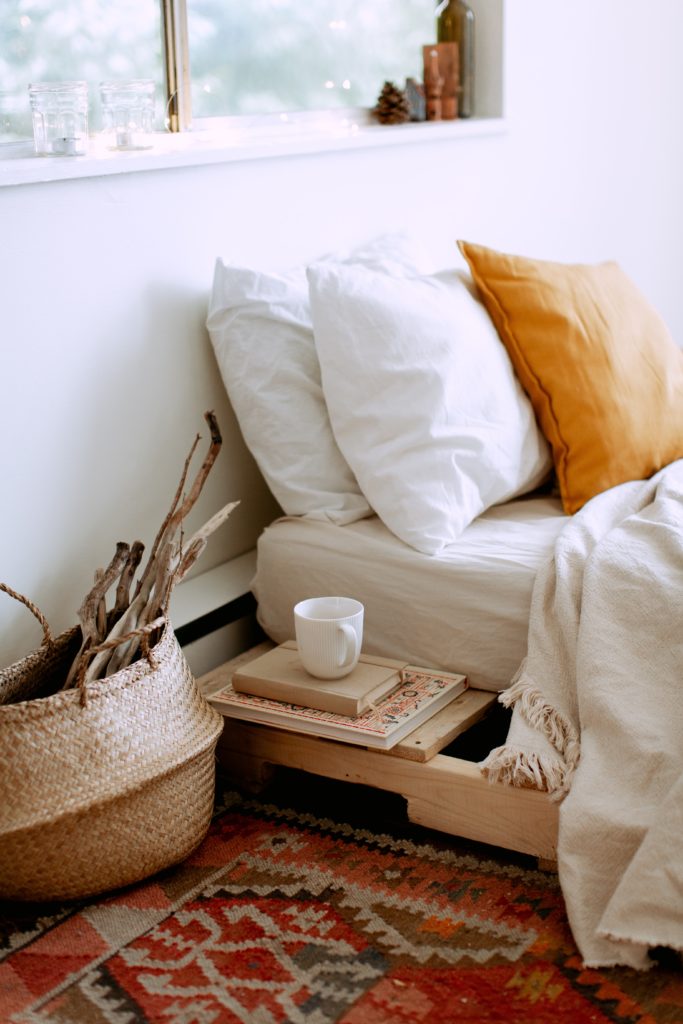 Using Hygge in the Home Office
One of the most stressful rooms in any house or condominium, a home office can quickly upset the cosy balance you are trying to maintain. Eliminate clutter, but give your books and papers a suitable home. Incorporate natural wood and a place to unwind during short breaks. You may not be at your most productive while wrapped in a wool shawl or reclined in an oversised armchair… but you will likely feel much happier and at ease.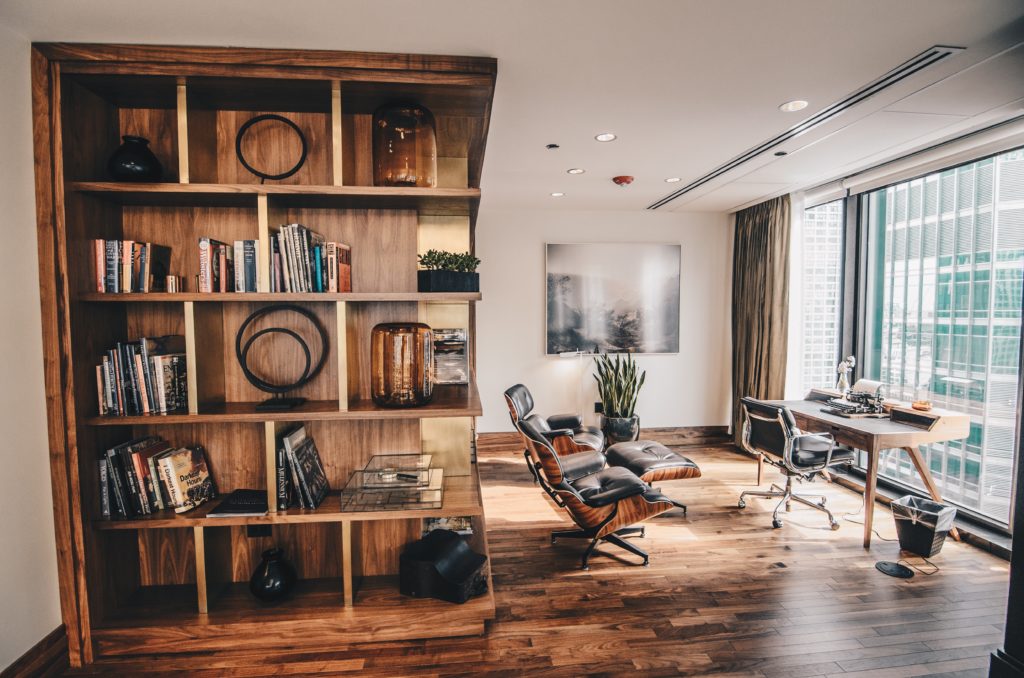 Using Hygge in the Living Room
Living rooms are the perfect place for socialising or curling up on a sofa for some peaceful alone time. Either way, you will need some seating or spots to stretch out. Make sure to include some soft, light fixtures to illuminate the space in a relaxing way.
Nothing should be too striking. From the artwork on the walls to the coffee table, look for soft edges and peaceful colours. Either warm or cool colours are fine to pick from, but opt for paler shades or pastel tones to avoid overstimulation.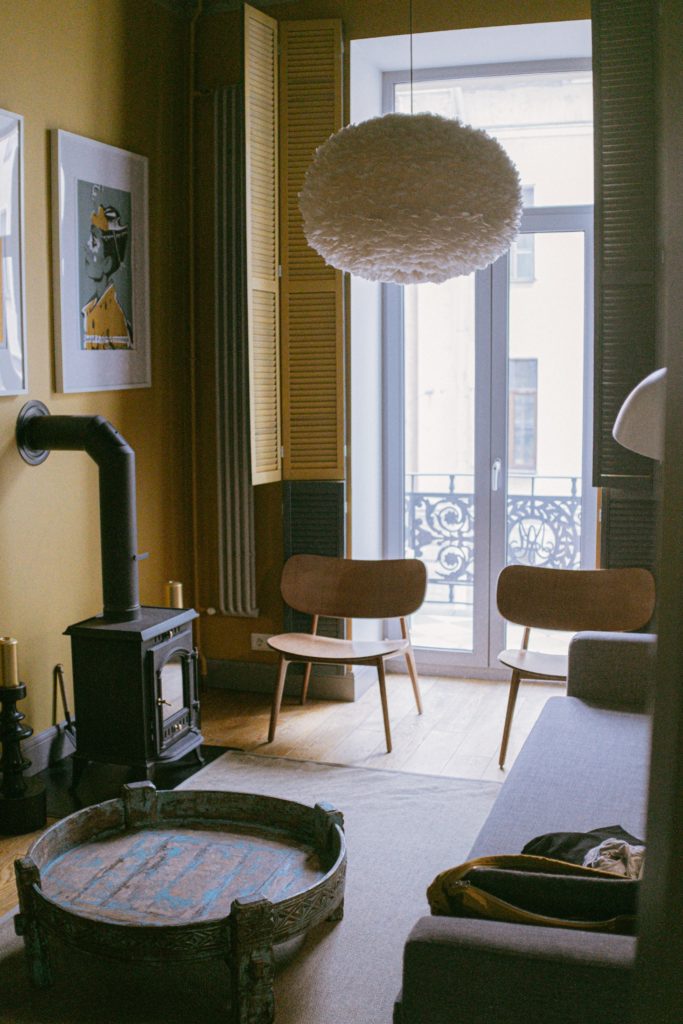 Using Hygge in the Kitchen
Kitchens are usually bright, sterile environments, but you can inject a bit of cosiness and hygge with the right choices. Earth tones and natural materials will help your kitchen feel more inviting and relaxing. Choosing the right cabinets and fixtures alongside a young, passionate designer will ensure you start on the right foot for a hygge kitchen. Changing appliances and hardware is expensive, so choose wisely and with professional support.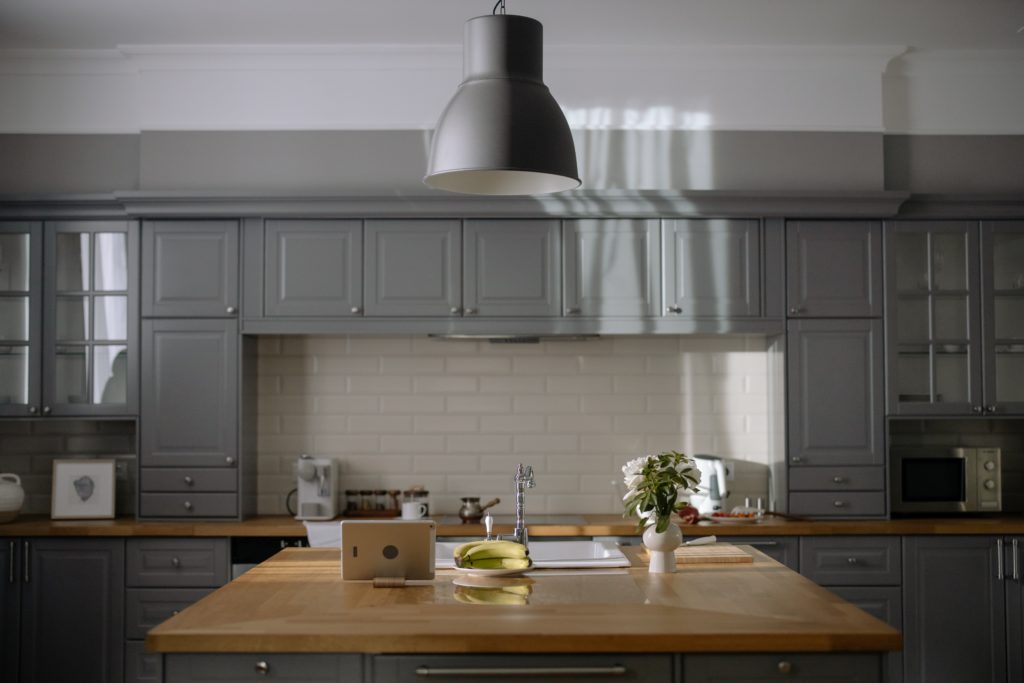 Yes, You Can Even Use Hygge in the Bathroom
Plush towels, gold or bronse plumbing, and large, organic-shaped mirrors can even make a small bathroom into a cosy place to take care of business. Don't settle for boring bathrooms, especially after working so hard on the rest of your home. Throw some potpourri and candles in there and lay out some thick bath mats to keep your feet protected from cold tile floors.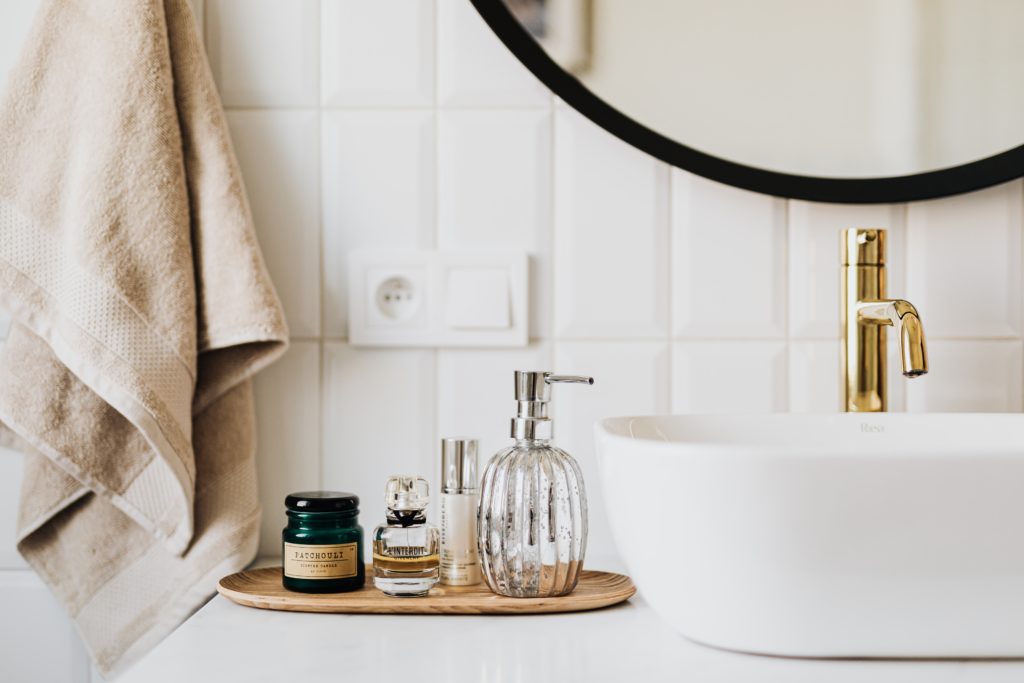 Get the Right Hygge Help
While the basics of hygge are simple, there are endless ways to customise your application or arrangement of hygge furniture and decorations. We can help you add hygge to your life, whether you need a little more comfort or an entire overhaul of your interior design.
Contact our team of internationally qualified designers at +91-9619654321 to book an appointment. The designers at Design Qandy use a technology-driven approach to let you enjoy as well as control every part of your home design journey. Take the DQ Style Test to start the process to a customised, curated home.