You can design the kitchen of your dreams by installing gorgeous new cabinets, tile backsplash and floor tiles that coordinate with them. You also have the option to include accessories that will make life in the kitchen easier and organised.
Here is a list of ten accessories for your kitchen cabinets that we think you'll enjoy. With the right interior design plan, even functional kitchen accessories can transform a boring kitchen into your ideal dream kitchen.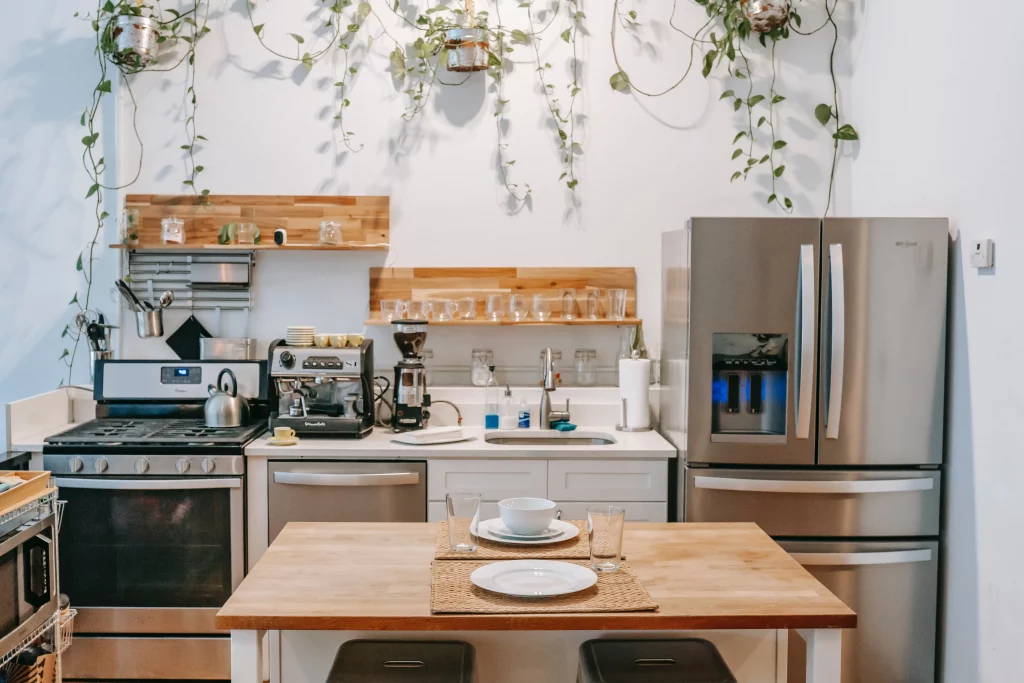 1. Narrow Pull-out Drawer
You may smuggle storage into spaces between cabinets or large appliances by using tiny Pull-out drawers. It's possible to maximize a small area in your kitchen with the help of a slim kitchen cabinet. Divided utensil storage containers and shelves with protectors keep spice jars in place in this pull-out drawer.
2. Sliding Trash Access
This is a common request from clients! How doable is that? You'll just need an 18″ or 21″ cabinet depth to use the double-trash. The garbage cans are large enough to hold two separate bins for trash and recyclables.
The garbage can pull-out available in either a metal or wood frame. White and grey trash cans are both options. Hide your trash and keep an elegant experience throughout your house through proper interior design planning and the right accessories.
3. Cutlery Organisation Tray
Many kitchens today come with a plastic cutlery tray as a free bonus with the unit you buy. But this Bamboo Cutlery Tray that you can stretch out is a much more excellent addition to your new kitchen. You don't have a tray for your Cutlery already? It is an absolute necessary for your brand-new kitchen. It's also a must-have if you want your new kitchen to look as stylish as possible.
This cutlery tray is one of our favorites because the bamboo look great and the tray can be stretched to fit any drawer size up to 600mm wide. If your drawer is large, you might want to get two and adjust them to fit, or you could use accessories like this knife block to fill any space.
4. Non-Slip Mats
You might not think of non-slip mats immediately but trust us, you'll soon see how great they are. Even though it's a small purchase, it will make a big difference in how you use your kitchen daily. When you open and close the drawer, the plates, bowls, and pans won't slide around and hit each other.
The mats also protect the bottoms of your drawers. You can take them out and clean or replace them from time to time.
5. Artsy PegBoard for Pots and Pans
The pots and pan peg board is like an accessory for a drawer peg system but it is for pots and pans. It's great for people who want to stay organised without giving up a modern look.
It comes with a grey vinyl pegboard system and various accessories so that you can keep all your pots and pans, like saucepans, lids, canister sets, and more, organised and easy to find when you need them.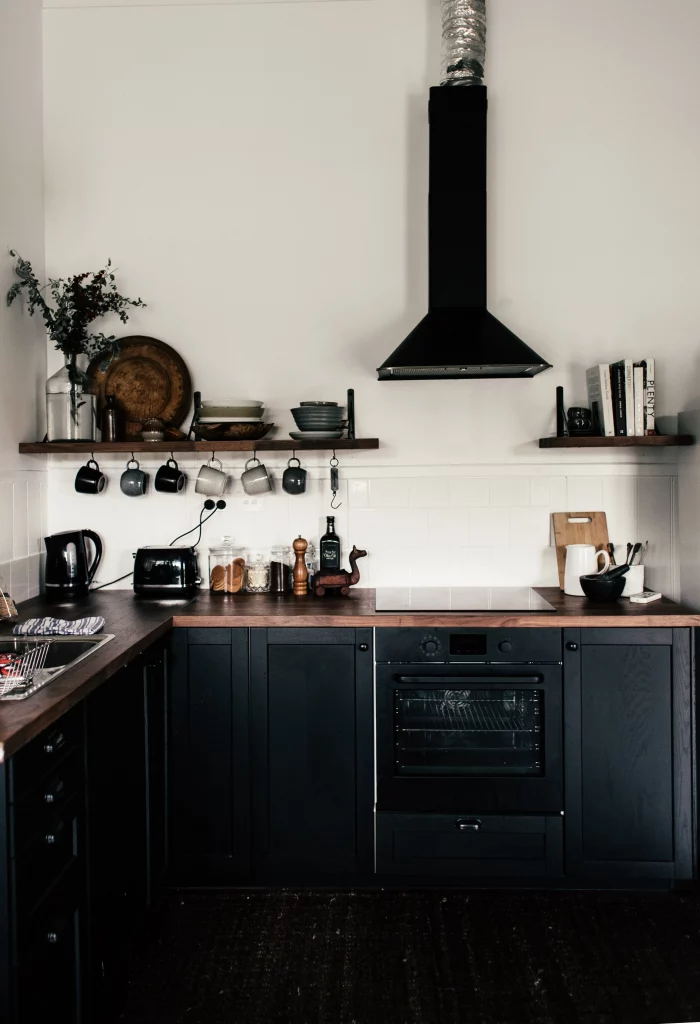 6. Pantry pull-out drawer
Upgrade any of your current cupboards to a pull-out storage system with these slide-out wire storage drawers. Each drawer can easily cram all your cans and other pantry items into it. It's a great option if you're remodeling an existing kitchen and don't want to spend a fortune on a new cabinet. You can save money on a new kitchen if you use this method, yet the quick access to whatever you need is a truly luxurious feeling.
Cabinets with more width can use storage drawers of various widths. Check your measurements before placing an order!
7. Gorgeous Spice Rack Filled with Around-the-World Flavor
Wars have been fought over the access to delicious spices from around the world. Every corner of the globe has its own unique flavors! Stock your kitchen with a taste from your favorite inspirational cities around the world, to incorporate more variety and deliberate choice in your day-to-day.
Use a spice rack organiser to free up some counter space in your kitchen. Thanks to a bit of organisation, it's easy to find anything you need. A pantry door or a kitchen cabinet can be used to hang a spice storage rack as well. This blue rack is like upscaling and using a rustic element is also a contemporary style kitchen.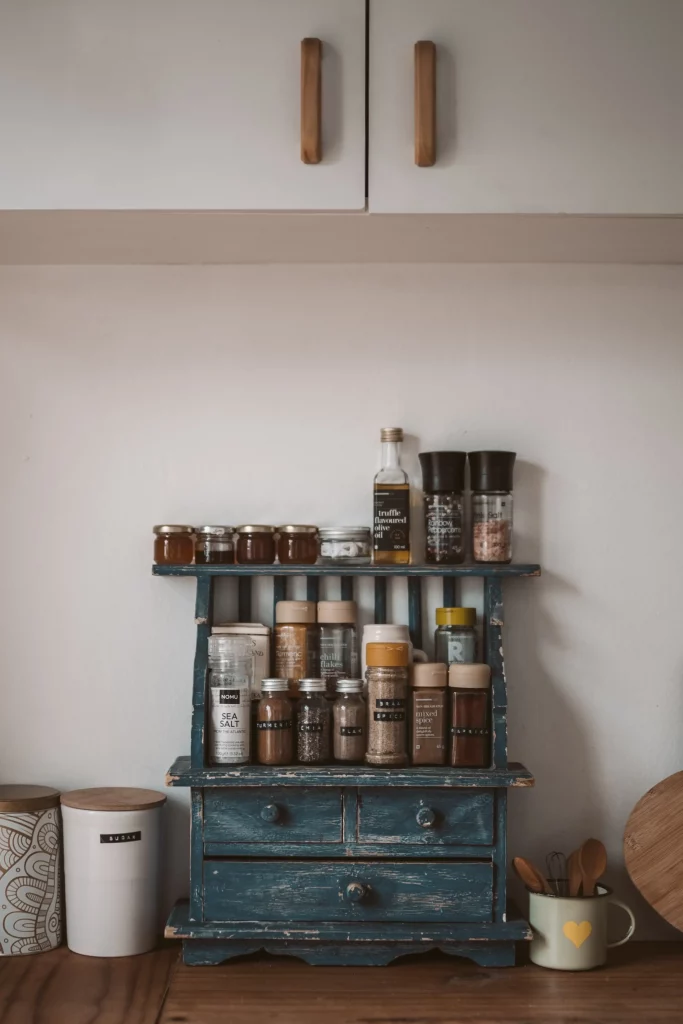 8. Mixer Storage Cabinet
The countertop is the most typical location for a stand mixer. The stand mixer may be conveniently stored on your counter. You can use it when you are cooking or baking. Repetitive stirring, whisking, and beating can be made more accessible with the help of these devices. A mixer can be used to knead dough when the beaters are swapped out for a dough hook.
9. Under Cabinet Lighting
Kitchens with dark cabinets would benefit significantly from the addition of under-cabinet lighting. The cost of purchasing factory-installed lights, on the other hand, is exceptionally high.
Whether you're looking for a way to save money or brighten up an existing kitchen, these LEDs are a great option. Underneath your wall cabinet, these lights are barely discernible because they are only 6mm thick. LED lights have a 50,000-hour lifespan, compared to halogen bulbs. This means they will last longer and use less energy than halogen bulbs.
10. Pop-Up Sockets
Pop-up Sockets are usually recommended for clients who love to spend long hours in their kitchen. When you need it, it rises from the worktop surface and retracts back down when it's not in use. There are a variety of finishes to choose from for this pop-up charging station, and the USB ports make sure your phone doesn't lose battery while cooking.
Pop-up sockets occupy less room in the cabinet below since it lies lower on the work area. Sockets and a USB port are accessible by pushing the top of the socket.
Never want to lose access to your recipes and kitchen playlist again? We have a great idea for you! Use convenient charging. It elevates your kitchen to a high-end experience. Using the kitchen as a workstation or a space to entertain is also becoming more common in 2022 – redefining rooms is a major trend in design this year.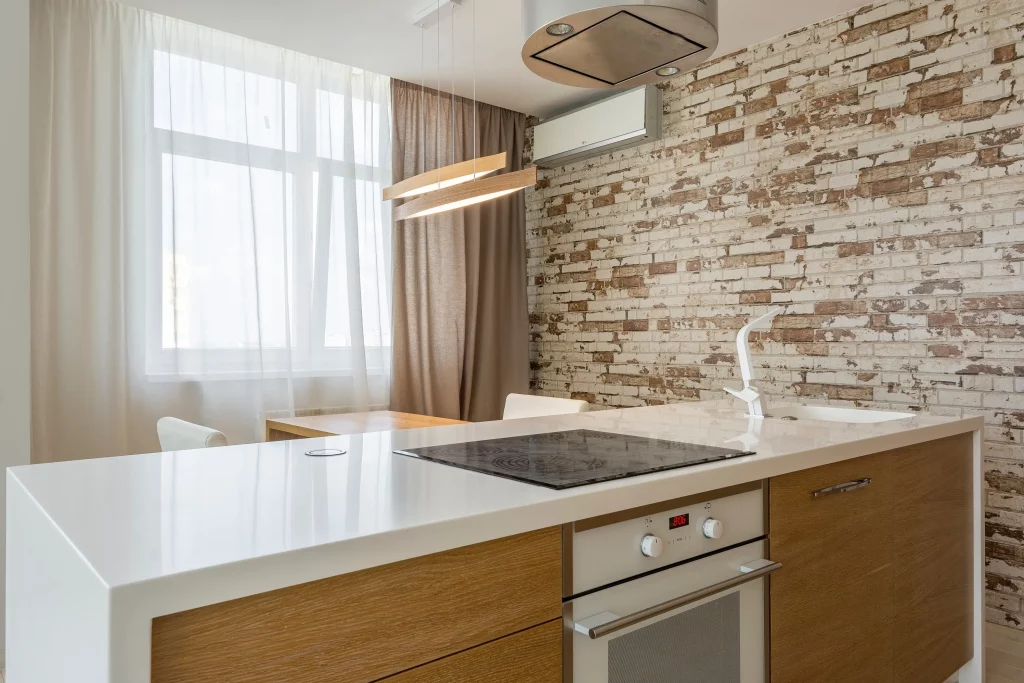 Enjoy Your Kitchen Again, with the Right Accessories
These are a few of our personal favorites that you may not have considered. They can also be added to your current or new kitchen simply but effectively.
Cliche or not, we've all heard that the kitchen is the heart of the home. If you're looking to invest emotionally or financially, this is the place to do so. It's essential to take care of your kitchen and get the little extras that make it your own.
Let the team at Design Qandy help you achieve your dream kitchen! Our team of internationally trained interior designers is ready to help you get started today.
Give us a call at +91-96196-54321 to know more!