Did you know that incorporating natural elements is one instant solution to transforming a dull living space into a warm and inviting one? Read on to explore how you can elevate your space in four simple, natural ways.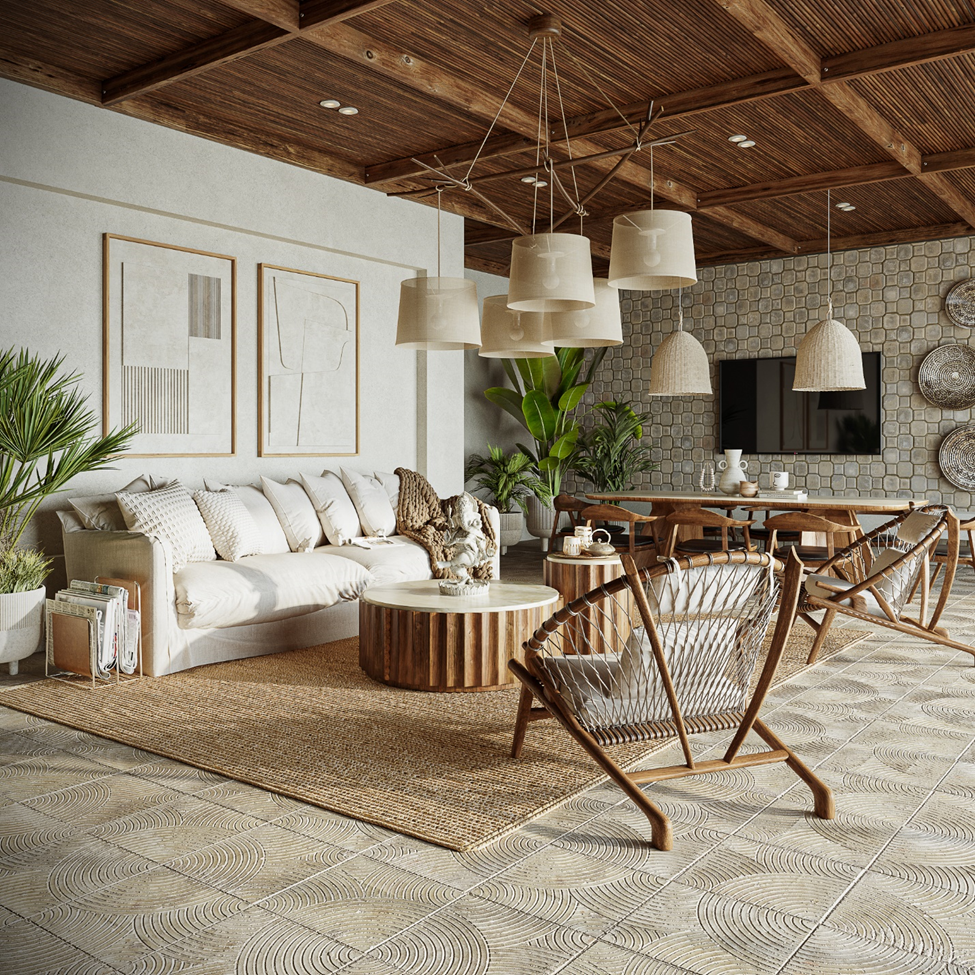 Nature has a way of capturing our attention and taking our breath away. It's the soaring mountains, the cascading waterfalls, and the vibrant floral landscapes that leave us in awe. With the hustle and bustle of everyday life, it's easy to feel disconnected from the natural world. Your home is your sanctuary, a place where you should feel at peace and rejuvenated. One way to evoke a peaceful and refreshing atmosphere in your home is by adding natural elements that instantly elevate your space. Read on as we explore four ways to incorporate nature into your home.
Bring Home Some House Plants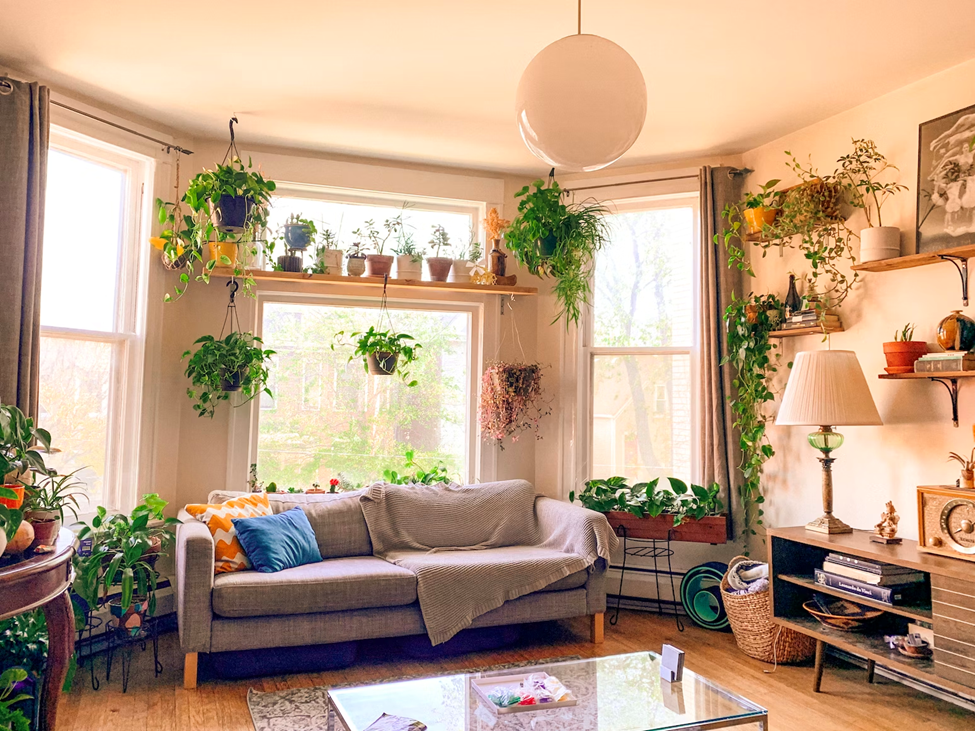 Imagine walking into your home after a long day at work and being greeted by a lush green oasis that instantly lifts your mood and brings a smile to your face. That's the power of houseplants!
With a wide variety of houseplants to choose from, you can easily find one that suits your style and the lighting conditions in your home. From trendy and low-maintenance succulents and cacti to easy-to-care-for spider plants and peace lilies, there's a houseplant for everyone.
You can find out different ways of hanging plants to transform your room without losing floor space through this blog and make your space more lively and serene.
Being around plants can help you feel calm and relaxed, making them a perfect addition to any space in your home where you want to relish tranquility.
Use Natural Materials across upholstery and decor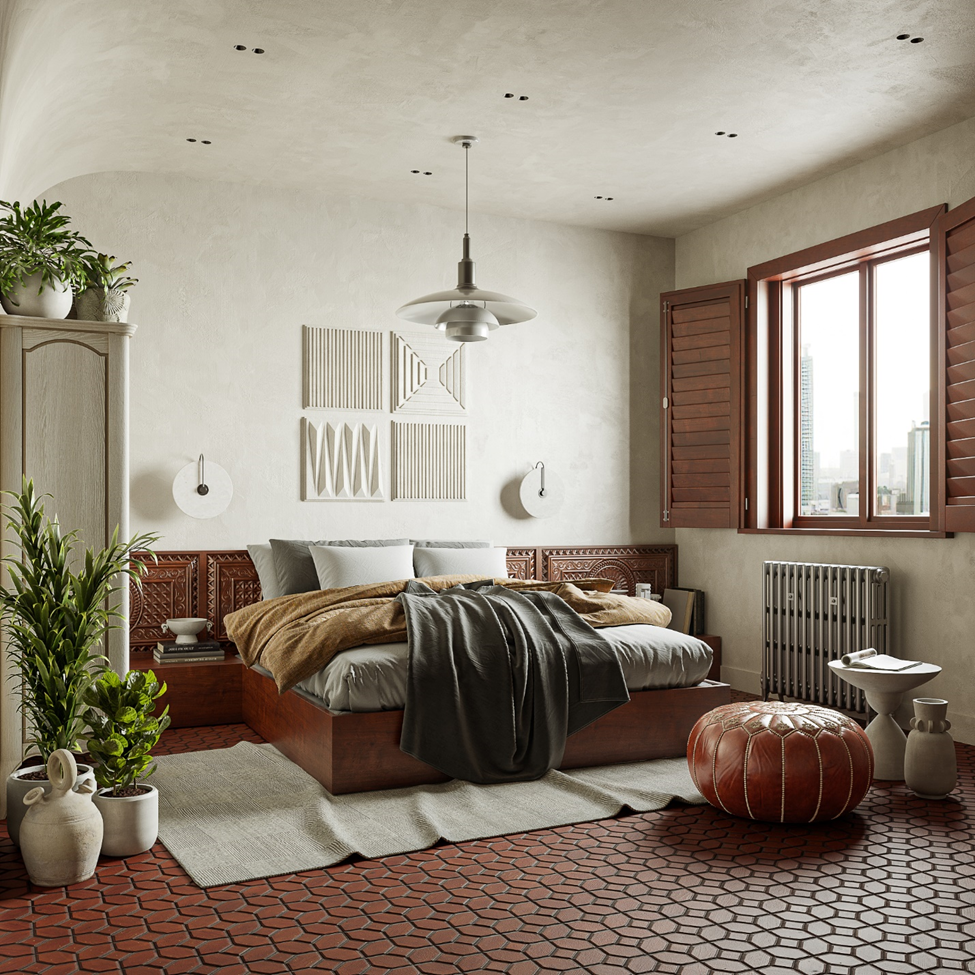 Not only do natural materials —like jute, rattan, cane, wood, stone, marble, straw, cork, etc. — bring an organic touch to your space, but they also add texture and depth to your decor.
Wood is one of the most versatile natural materials, and it's perfect for adding a rugged look, warmth, and texture to any home's surface. From hardwood floors to wooden furniture pieces, there are countless ways to incorporate this timeless material into your decor. You can also opt for reclaimed wood, which adds character to your space and helps reduce waste and protect the environment.
Stone is another popular natural material that can bring a touch of luxury and sophistication to your home. From granite countertops to marble accents, there are many ways to incorporate this material into your space. Stone also has a cooling effect, making it an excellent choice for hot and humid climates.
Woven textures like jute and rattan are perfect for adding a touch of natural elegance to your home. You can incorporate woven textures into your decor through accent pieces like baskets or woven rugs.
Botanical Prints for the win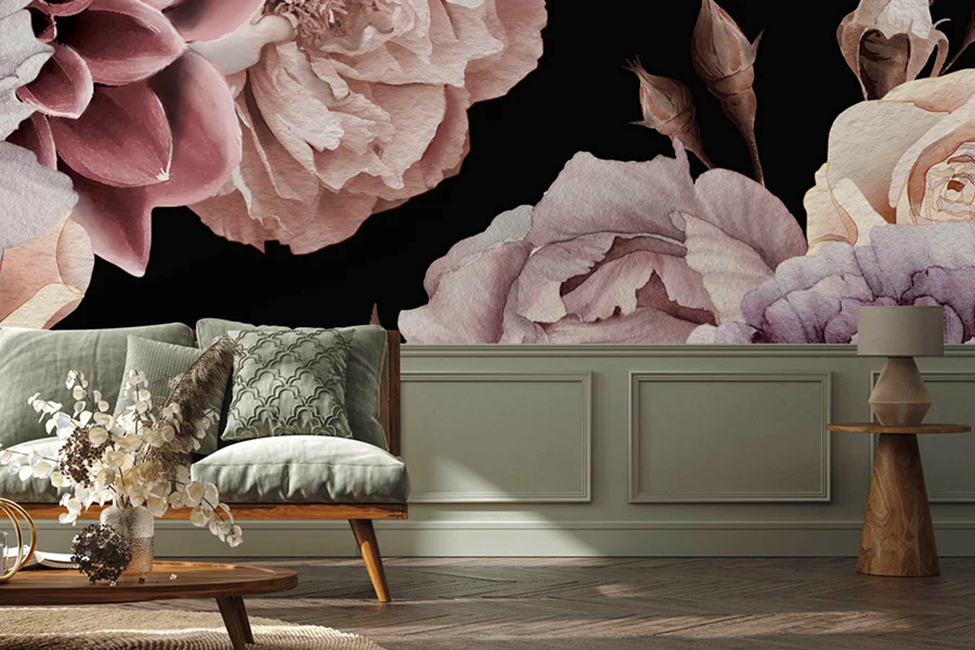 Botanical prints come in various styles, from vintage illustrations to modern, minimalist designs. You can use nature-themed wallpaper across the room, make a nature-themed accent wall, or pick nature-based prints for your upholstery. These choices are perfect for adding a pop of color to a neutral room or complementing a botanical-themed decor.
Opt for nature motifs, floral patterns, and Chinoiserie-style designs for wallpapers and accent walls. You can find natural elements in minimalist as well as bold colors. When picking upholstery, you can choose muted or bold colors with intricate prints, jute, linen, or rattan fabrics, or go classic with solid colors and rich materials paired with a printed throw or cushion. If you are unsure about experimenting on a large scale, choose frames and cushions to elevate your space with bold and intricate botanical prints.
Let Natural Light In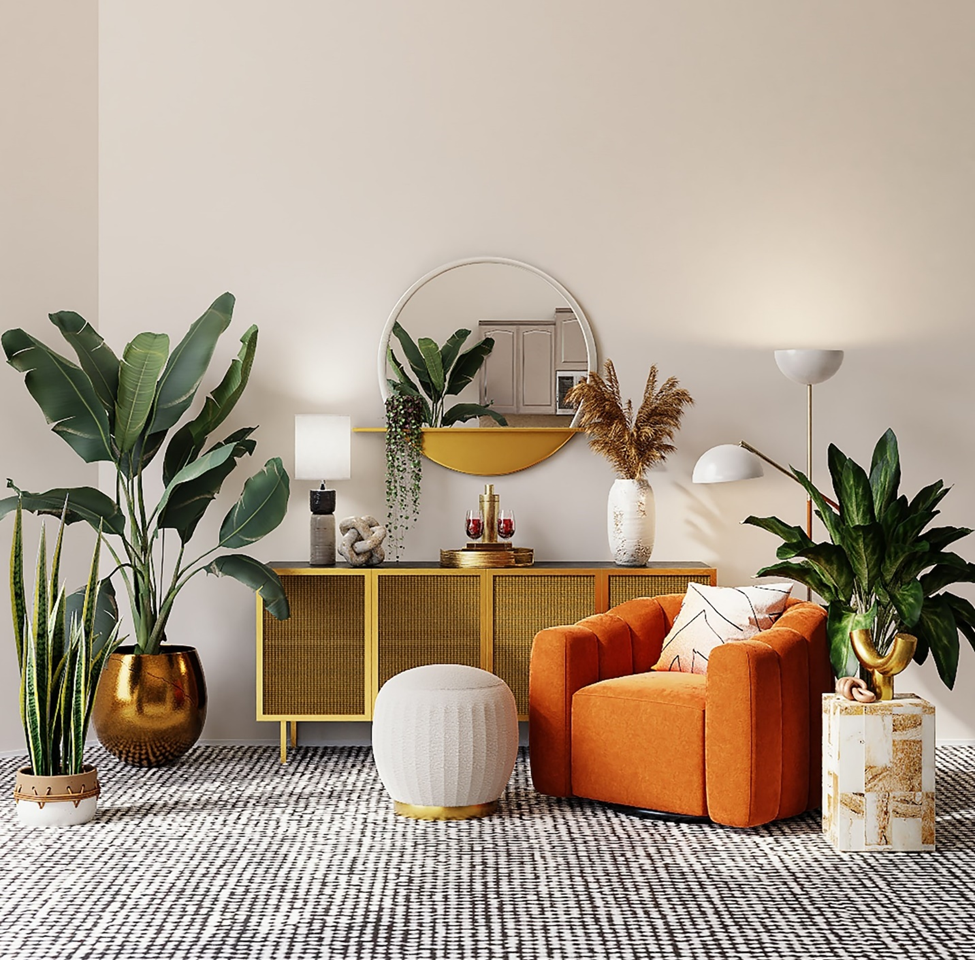 Natural light is the unsung hero of our daily lives. It's all about the gentle glow that seeps through our windows in the morning, the golden hue that bathes us during sunset, and the cool blue light that fills our rooms during the day. Yet, we often take this magnificent source of energy for granted and overlook its potential to transform our lives.
Integrating natural light into our daily lives doesn't have to be complicated. Simply opening your blinds, positioning your furniture to maximize sunlight, or incorporating light-colored textiles into your home can make a significant difference. Embrace the beauty of natural light and let it infuse your life with its warmth, positivity, and radiance.
Whether it's through plants, the use of natural materials, or incorporating natural light, these elements can transform a dull and lifeless space into a warm and inviting oasis. Simple additions like a vase of fresh flowers, a lush plant, or a woven rug can make a big difference in the overall ambiance of your home. Our team of designers at Design Qandy can help you achieve your desired look and create a cozy and welcoming atmosphere and a calming environment. For more of such design ideas, Contact Us today.
Go ahead, let that touch of nature in, and watch your home glow!