Embark on a journey through the realm of luxury interior design and discover the all-new trends that will redefine elegance and creativity for the season.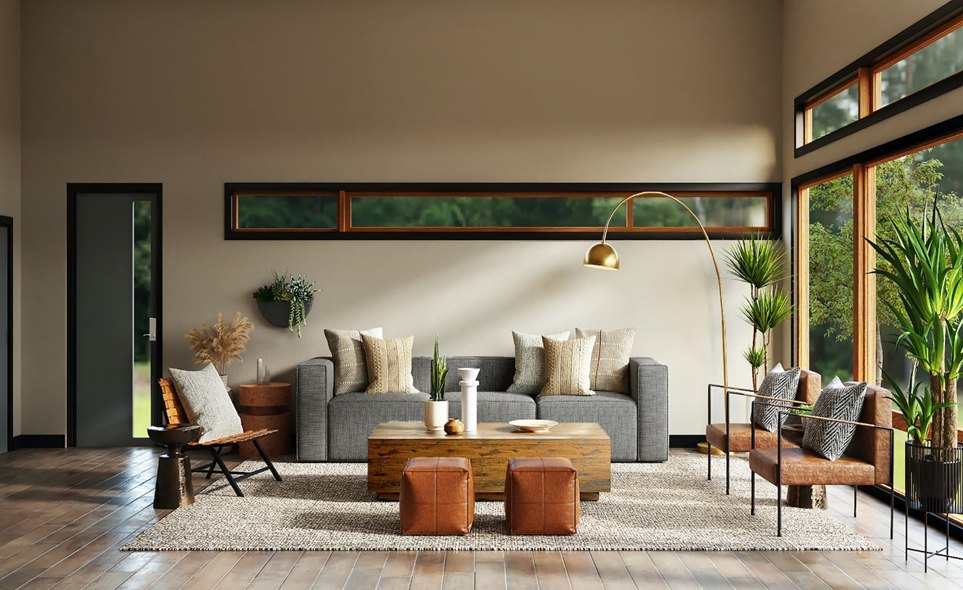 Our desires for a fresh and stylish living space evolve as the seasons and trends change. We at Design Qandy are here to help you bring your living space up to speed with global trends. Whether your taste leans towards timeless classics or contemporary aesthetics, our luxury home design company caters to a range of discerning preferences and assists you in curating a home that exudes luxury and comfort. Take the DQ Style Test to build a home that reflects your unique tastes and elevates your living experience to new heights with opulence and sophistication.
Read on and embark on a captivating journey through the world of luxury interior design trends.
Organic Minimalism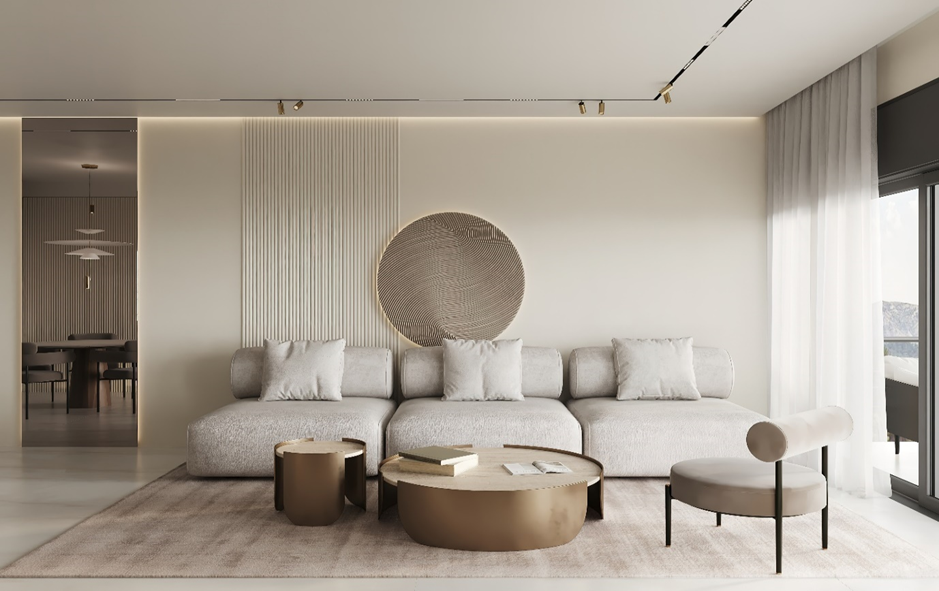 The beauty of Organic Minimalism lies in invoking calm and balance. It invites us to reconnect with nature and find solace in simplicity. The rise in the popularity of Organic Minimalism stems from a collective desire for a deeper connection with nature and a yearning for simplicity in our fast-paced lives. We embrace this trend wholeheartedly, infusing spaces with organic beauty and tranquility. This trend celebrates the elegance of sustainable materials and clean lines, creating harmonious environments that evoke a sense of calm and serenity.
Curved Furniture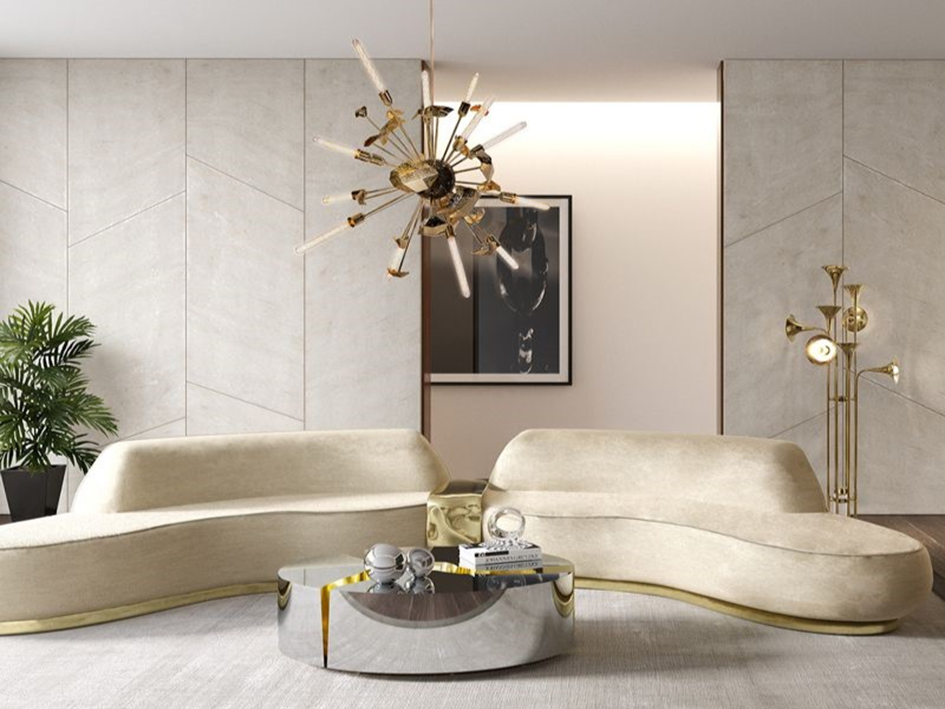 Breaking away from conventional straight lines and sharp angles, step into the realm of design sophistication with Curved Furniture, an emerging trend that introduces graceful curves and soft contours into interior spaces, creating an atmosphere of timeless beauty. Imagine a living room adorned with a sumptuous curved sofa, enticing you to unwind and relax in its inviting embrace. Visualize a dining area with a round table and curved chairs, encouraging intimate conversations and fostering a sense of togetherness. Curved Furniture adds a touch of sophistication and organic flow, elevating any space into a harmonious sanctuary of comfort and style.
Mixed Metals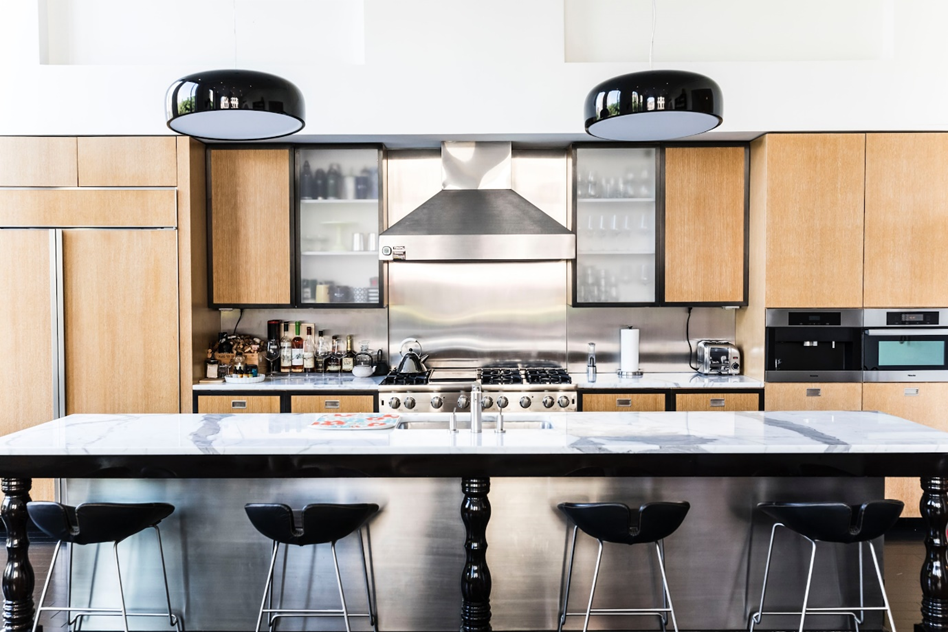 Gone are the days of adhering to a single metal tone throughout a space. Instead, imagine a room adorned with a symphony of brass, copper, gold, silver, and bronze accents, each playing its part in a harmonious composition. Picture a chandelier with shimmering crystals suspended from a brushed nickel frame or a coffee table with a sleek gold base and a copper tabletop. The beauty of Mixed Metals lies in the way it adds depth, contrast, and an element of surprise to an interior. This trend invites you to experiment with different textures and finishes, creating a space that exudes glamour, sophistication, and a touch of eclectic charm. Let our expertise in restaurant architecture and luxury residential interior design guide you in incorporating Mixed Metals into your space, elevating it to new levels of opulence and style.
Bold Color Palettes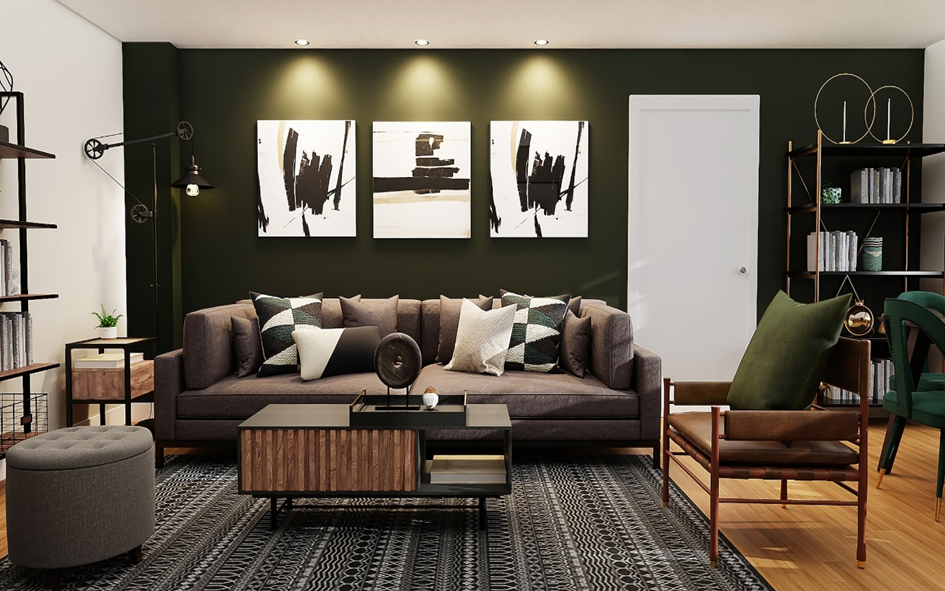 Bold Colour Palettes make a vibrant statement in interior design, revolutionizing spaces with striking hues and magnetic energy. These palettes go beyond the traditional neutrals, inviting you to embrace bold choices and express your unique style. Imagine a living room adorned with deep emerald green walls, exuding luxury and a sense of drama. Visualize a bedroom infused with sapphire blue accents, creating a serene and tranquil oasis. From amethyst purple in a dining area to fiery red in a study, bold colors inject personality and evoke powerful emotions. They add depth, vibrancy, and a sense of playfulness to any space, turning it into a captivating canvas for self-expression. Let our expertise in luxury home interiors in Mumbai guide you in incorporating bold colour palettes into your room, creating a visually stunning and unforgettable ambiance.
Smart Home Integration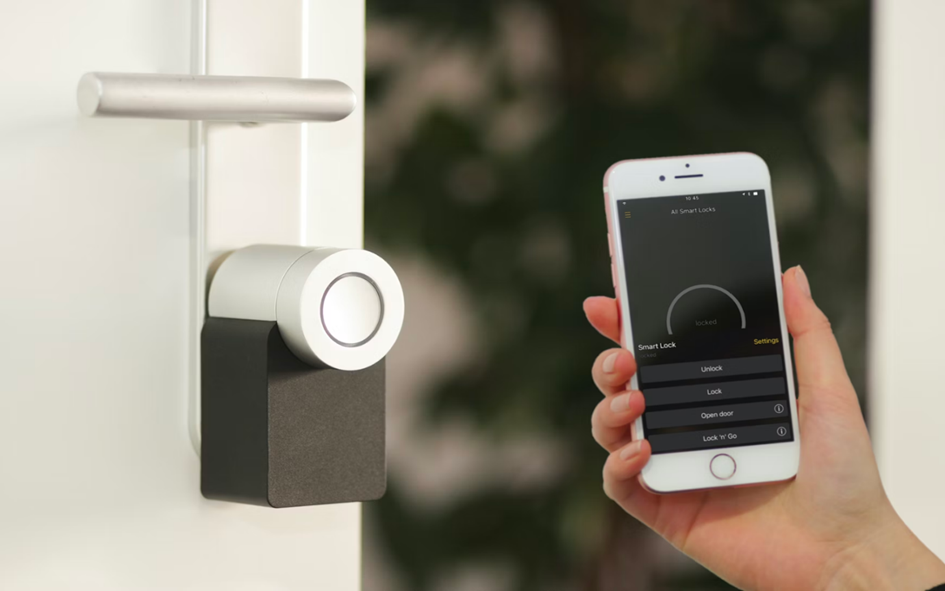 Enter the future of living with Smart Home Integration, an innovative trend that seamlessly merges technology with everyday life. Imagine a home where lighting, temperature, entertainment, and security are all at your fingertips, effortlessly controlled through intuitive interfaces. Smart Home Integration offers convenience, efficiency, and peace of mind, from voice-activated assistants to smartphone apps and centralized control systems. Adjust the lighting to create the perfect ambiance, set the thermostat with a simple voice command, or monitor your home's security from anywhere in the world. This trend enhances comfort and simplifies daily routines, transforming your house into a cutting-edge space where technology seamlessly blends with the rhythm of your life.
Explore the captivating allure of Mixed Metals, infusing your home with a touch of opulence and intrigue through the harmonious combination of various metallic finishes. Immerse yourself in a world of vibrant energy as Bold Colour Palettes breathe life into your space, creating captivating focal points and evoking powerful emotions. Embrace the future with Smart Home Integration, seamlessly blending technology and convenience to elevate your living experience to unprecedented levels. Prepare to be inspired as you uncover the all-new luxury interior trends, unlocking a world of creativity and endless possibilities for your home.
From exploring luxurious materials and finishes to embracing cutting-edge technology and sustainable design solutions, our team of the best luxury interior designers in Mumbai leaves no stone unturned in our exploration of the luxury interior realm. Delve into the art of striking the perfect balance between grandeur and functionality as we guide you through the intricacies of space planning, lighting techniques, and artful accessorizing.