Unveil the world of interior design and discover the transformative power of skilled designers who bring your dreams to life. From understanding your style to creating extraordinary spaces, they are your trusted guide. Embrace the collaboration and let the design adventure begin.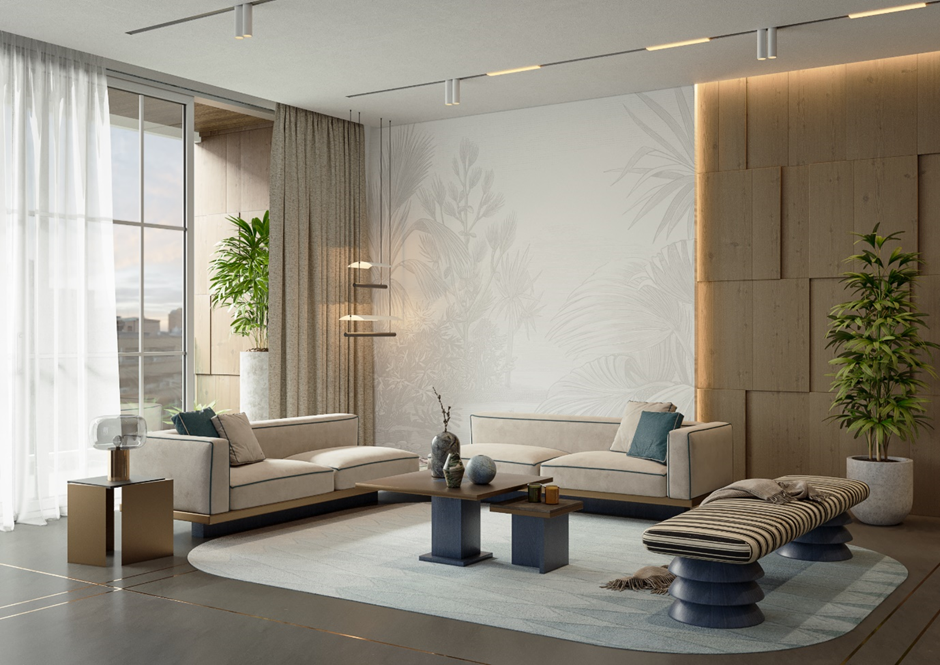 Through their mastery of spatial design, colour palettes, and materials, they construct spaces that stir emotions and capture your essence. Artistry and functionality merge seamlessly, resulting in spaces of self-expression and serenity.
Interior designers are more than just decorators; they are artists, storytellers, and trusted guides. They can understand your style, preferences, and aspirations, effortlessly translating them into a tangible design concept that mirrors your personality and lifestyle. Check our Blog on How to work with a designer yet keep the home personal to you? for more details.
Getting to know your interior designer invites you to embark on a collaborative adventure. Together, you will explore endless possibilities, pushing the boundaries of imagination to forge extraordinary spaces that reflect your individuality. Embrace the wonders ahead and witness your story unfold in a realm where design intersects destiny.
7 Questions You Can Ask Your Interior Designer to Understand Their Working Style Better.
Questions To Ask Your Interior Designer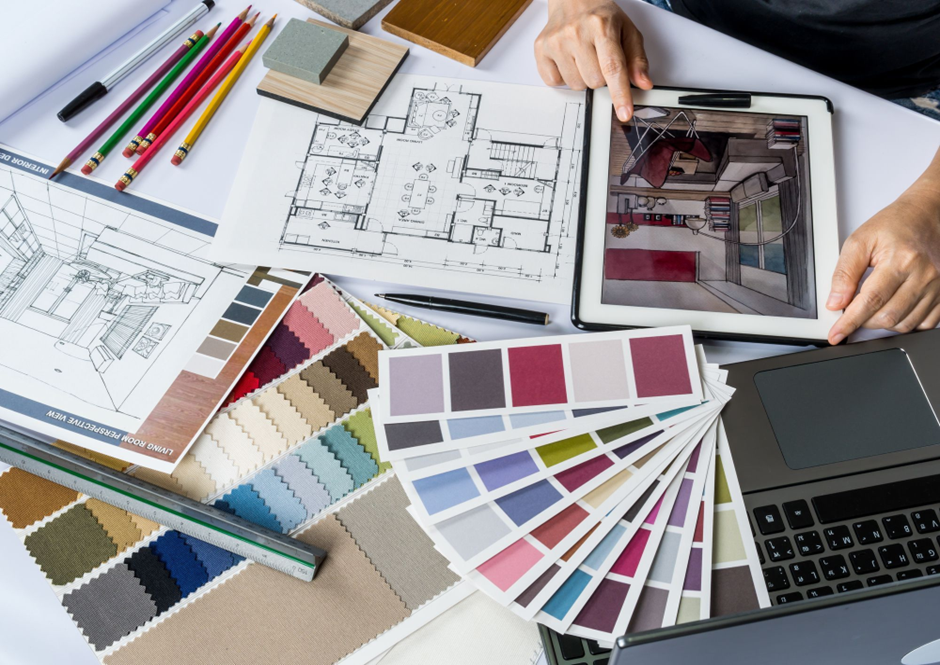 How do they work with different timelines?
A skilled designer should demonstrate their ability to meet project deadlines efficiently. They should have expertise in project management, while maintaining design quality. Additionally, they should be adaptable to changing timelines and proactively manage any potential delays. Clear communication and transparency are essential in informing you about the project progress.
How do they communicate with their clients?
Effective communication is essential when working with an interior designer, making it crucial to inquire about their communication style and practices before hiring. A reliable designer should have clear communication channels and maintain open and frequent client dialogue. They should be attentive listeners, understanding your vision and requirements while providing valuable input and suggestions. Transparent communication informs you about the design process, project updates, and potential challenges. It also enables efficient decision-making and establishes a strong working relationship.
How many rounds of changes do they agree to?
When considering hiring an interior designer, discussing their policy on revisions and changes is essential. Ask about the number of rounds of changes they are willing to accommodate and how they handle client feedback. A reputable designer should demonstrate flexibility and a commitment to working with you to achieve your desired outcome. This understanding helps set expectations regarding the design timeline and any associated costs. It also reflects their dedication to ensuring client satisfaction by making necessary adjustments for the best possible result.
How do they manage and oversee a project?
Gain insights into interior designers' organizational skills by understanding their methods. Ask about their involvement in the design process, coordination with contractors and vendors, and communication channels. Inquire about their problem-solving approach and how they handle unexpected challenges. A reliable designer should have a structured project management system for efficient workflow and timely completion.
What is their fee structure?
It is essential to understand disbursement of payment milestones along with the project timelines. Ask the designer about their fee structure. Inquire about additional expenses, such as consultation fees or charges for design revisions. It's advisable to discuss any potential costs that remain separate from the overall project cost or circumstances that may impact the overall fee. For instance, appliances commonly referred to as "white goods" are excluded from the overall project cost.
What services do they include as their Scope of Work?
When hiring an interior designer, it's crucial to clarify their range of services. Inquire about design concepts, material selection, procurement, project management, and contractor coordination. Discuss additional services like 3D visualizations, lighting design, and their involvement in site visits. Understanding their comprehensive offerings ensures a seamless and efficient design process for your project.
Can they provide testimonials or references?
Assessing an interior designer's reputation and track record is crucial. Request testimonials or references to gain insights into their past projects and client satisfaction. Contact their previous clients to inquire about their experience, professionalism, communication skills, design expertise, and ability to meet deadlines. This information helps you make an informed decision when considering the right designer for your project.
Discover the power of collaboration with our team of internationally trained designers and let your interior designer turn your dreams into reality. Together, create spaces that reflect your unique style and bring joy to your everyday life.