Let Us Help You Design Colourful Interiors You Will Love
Bright colours are a wonderful way to refresh or personalize a home's interior design. Here are some tips for designing colourful interiors, from Design Qandy's team of internationally trained interior designers.
What Bold Colours Say About You
You will spend a large portion of your time inside your home, but your interior design also communicates your persona to any visitor. There is a ton of research about the impact of colour psychology and how different personality types are drawn to choosing certain favourite colours.
While choosing your ideal colour to base a palette on, think about what ideals and values you want to encourage in each room. For example, a home office may need an energetic orange or a strong blue to promote stability. The DQ Style Test uses a collaboration of humanness and technology to help you express yourself freely and accurately. Our Style Test goes much deeper than just colour – it creates a unique style profile for each person using AI technology, psychology, and our team of internationally trained Design Experts. Get started now, to learn about your perfect colour palette.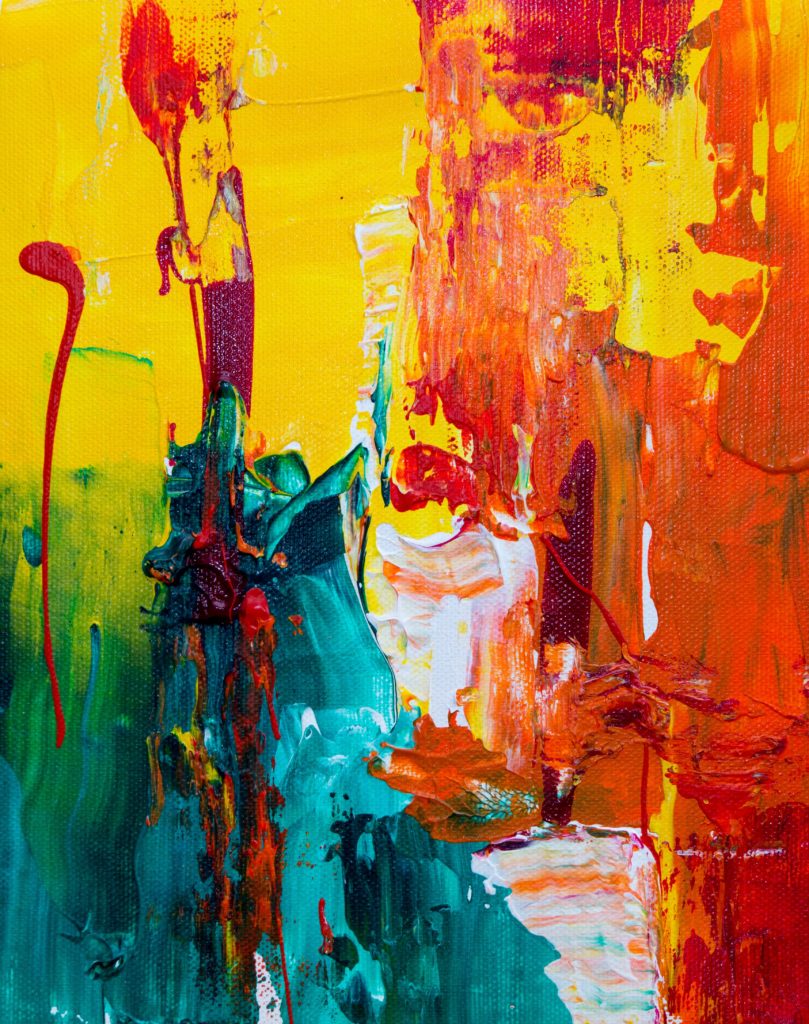 How to Use Striking Colours the Right Way
Too many bold colours can overpower your home's interior design – you need to make intentional design choices to pull it off correctly. For example, if you use too many primary colours, a room can quickly look like a child's playroom. Or overwhelming colour usage can distract visitors from the other features of your home like the layout or architectural beauty.
Fortunately, there are many design principles for using strong colours in a responsible and masterful way.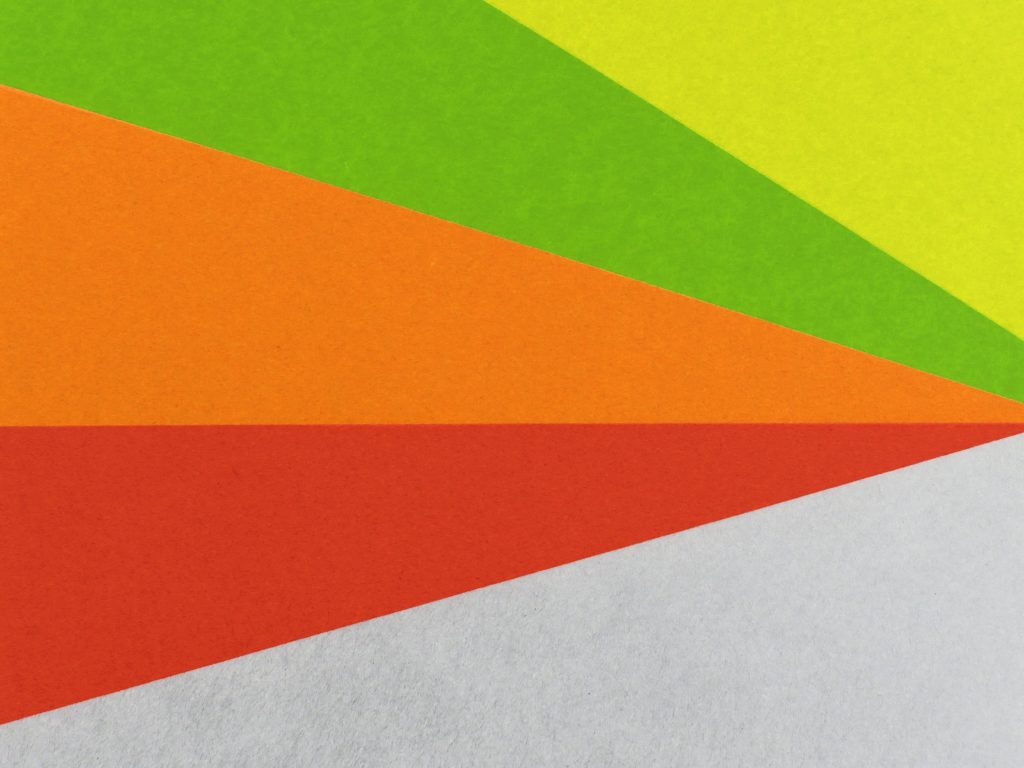 Use Colours Consistently
If your goal is tons of striking, bright colours, then go crazy! But keeping to a few colours or the tones and hues of your favourite bold colour can help your home still feel curated and well-designed. The more ambitious of a choice you make, the more you will want to stay consistent with the application and accuracy of the colour inclusions.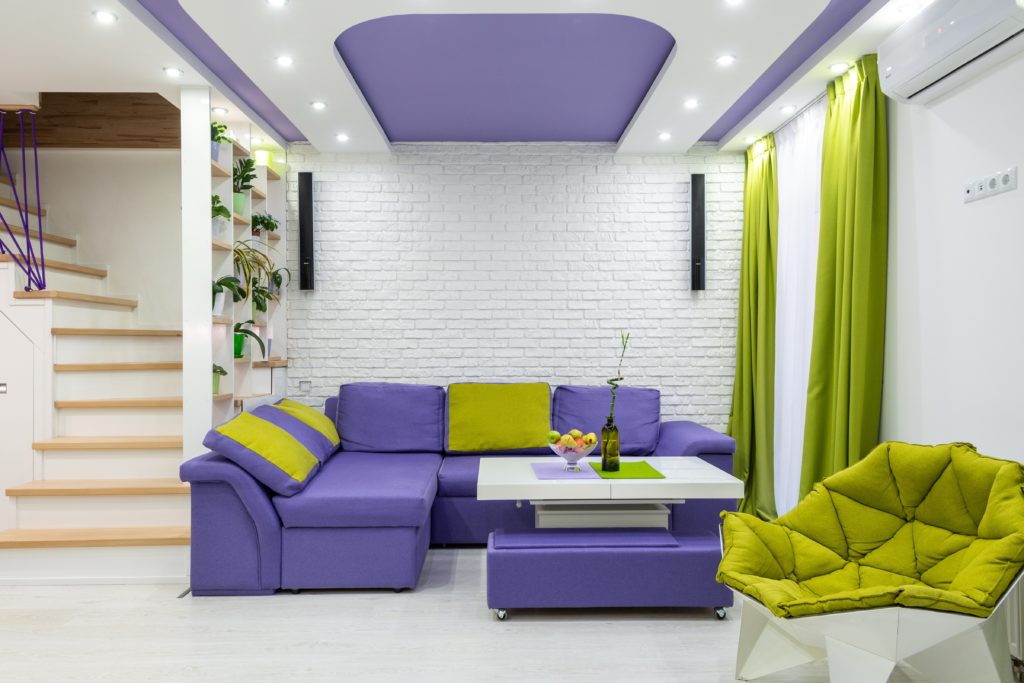 Use a Professionally Designed Colour Palette
While some people may enjoy the chaos of living in a bright, colourful home with no defined limitations, it can be tricky to pull off. A professional colour palette will provide guidelines for your creativity. A colour palette will also ensure your whole home has a sense of unity and intentional design. .
Add a Colourful Accent Wall
The rising popularity of minimalism is helping many people have more relaxing homes. However, when decluttered or simply decorated homes use minimalism to an extreme degree, your house or condominium can end up looking empty or bland. Repainting an accent wall with a bold colour can refresh your room without overpowering the rest of your interior design.
Accent walls are a popular addition, with most people painting a wall themselves. If you want an upgraded version of this fun design, choose a colourful tile for your kitchen backsplash or cover one wall with a bold wallpaper that fits your home's colour palette.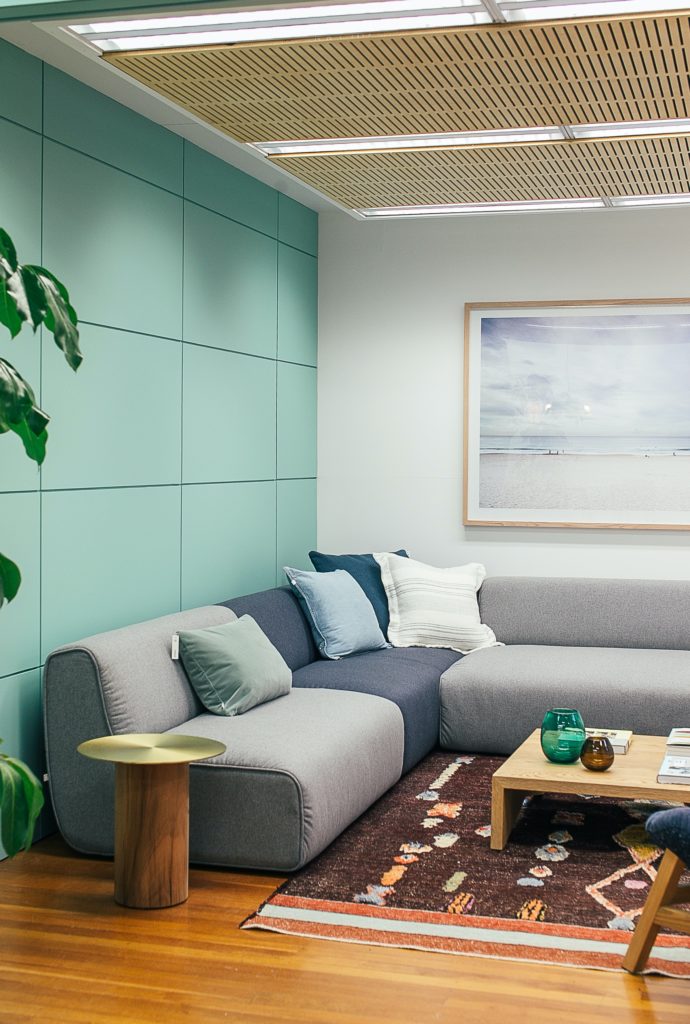 Rescue a Boring Room with a Colourful Conversation Piece
If you have a room in your home that feels dull or unfinished, there is an easy solution. You can punch up a room's interior design by including one bold, colourful piece of art or furniture. This vivid addition will pull in people's attention, away from any surrounding neutral colours or empty space.
While any bright coloured piece of furniture or decor can fill this role, you can do better than that. By choosing a complementary colour for making your bold statement, you can still connect it to the rest of the room. Experienced decorators can even find a split complementary or triad coloured peacock piece, that will stand out but not feel dissonant in the room's layout. These are just a few of the terms and techniques a professional designer will use while helping you improve your house or condominium.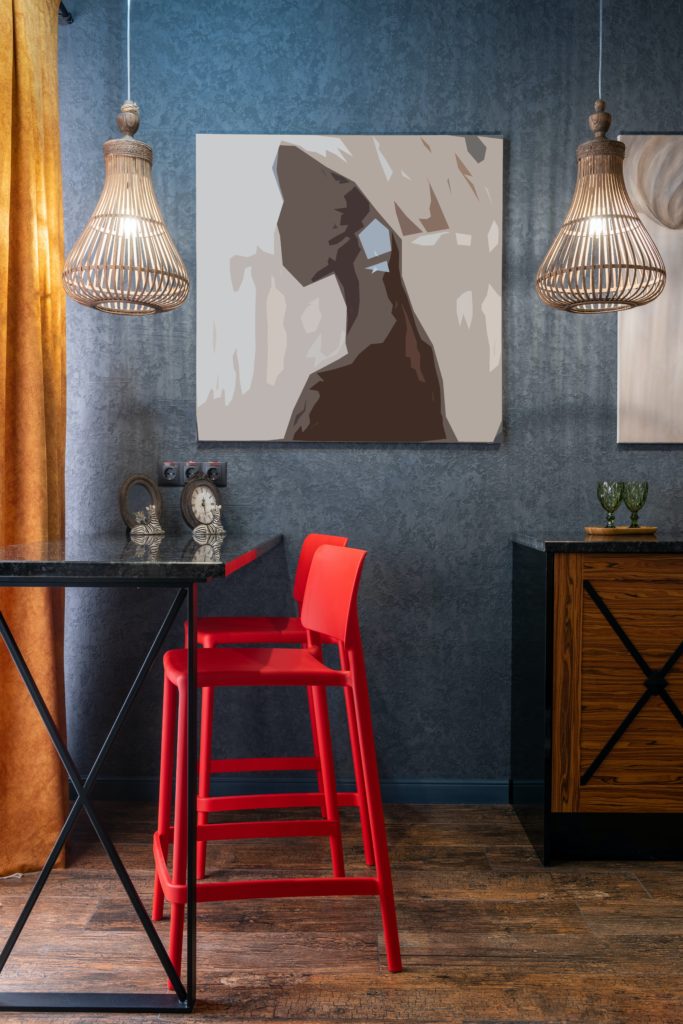 Use Desaturated Colours to Not Overwhelm
If you enjoy the extremes of secondary colours like orange and purple, you can use them without overwhelming the rest of your room's decor. Desaturated versions of these colours provide the same impact without being as visually shocking. Alternative, desaturated shades of any colour will give your room a more unique look, without being jarring to visitors.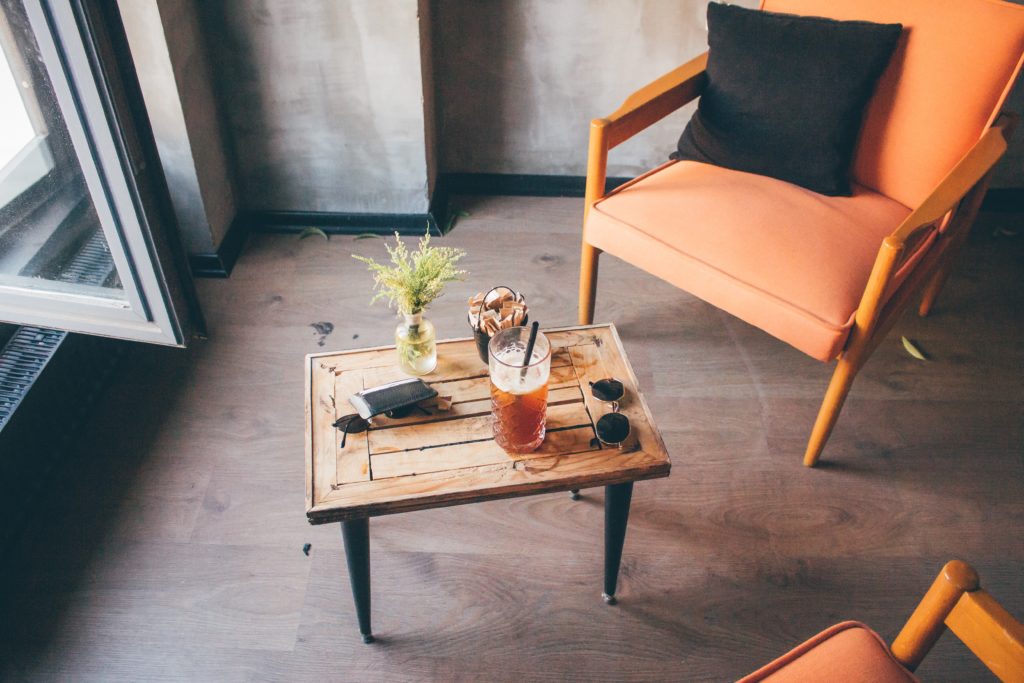 Use Different Tones of Your Chosen Bold Colour
One of the best ways to diversify your colours without making mistakes is to stick with tones. Lighter tones of a colour you already have can brighten up a room or make the design more interesting without clashing. For a heavier, moodier interior design, darker tones of your colours can balance out the room's vibe.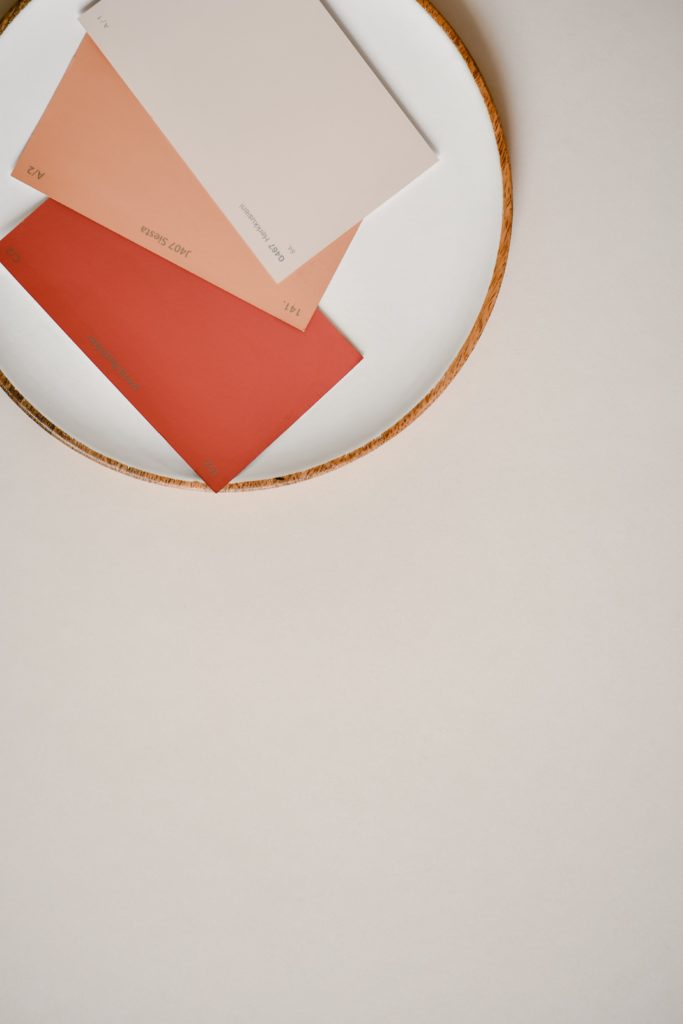 Where to Start, While Designing a Colourful Interior
There are tons of ways to incorporate more colours in your home, but don't be overwhelmed. The Design Qandy team is available to help you, whether you are remodelling or building a new home from the ground up. Give us a call at +91 96196 54321 or send us a message. The Design Qandy Style Test is an excellent starting point for deciding on a colour scheme for your house or condominium. Or simply contact us directly to get started!