How do you feel when you walk into a home that feels just so right?
Maybe the decoration works well together and the colour palette speaks more than a thousand words. Yes, in such a case, you know that cohesiveness is playing its best. In general, your interior design style must be well embraced with each and every detail that seamlessly aligns with one another.
However, designing a well-coordinated palette can be quite challenging and daunting. From picking a smooth colour palette to decorative accents and picking the right materials – you must have an eye for details. So, let's have a look at these 8 top design ideas to embrace cohesiveness and versatility in your home.
Decide the Vibe
First and foremost, it's of utmost importance to decide the vibe you want to create in your space. From open and airy to quirky and maximalist – there is a wide array of best interior styles to choose from. Moreover, based on the interior design style and ambiance you choose – you must pick a cohesive look for your home.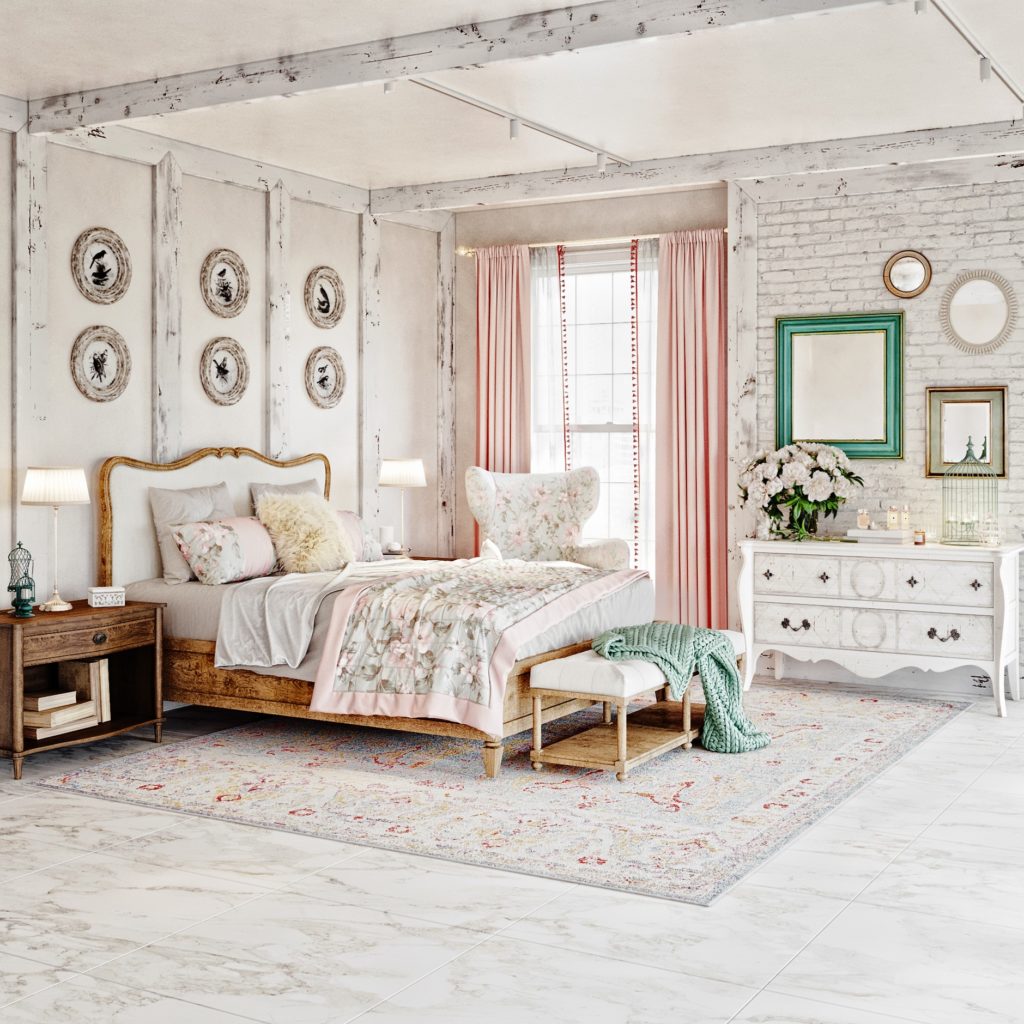 Majorly, interior design styles have a lot to convey regarding the vibe. For instance, modern, Scandinavian, and contemporary interior design styles rely on a clean and crisp vibe – whereas, the farmhouse and cottage core styles have a lot to rely on a rustic vibe.
Choose a Colour Palette
There have been a number of times that the homeowners questioned us about how to decorate their house cohesively and choosing the best interior style. So, right when you're confident about that particular vibe, it's time to pick an associated colour palette. Well, it could either be warm-toned or cool-toned depending upon the vibe and best interior design style.
Generally, it's ideal to pick beiges, taupes, and creamy off-whites for a warmer palette. On the other hand, picking crisp and cool whites with shades of blues, grays, and greens will exhibit a calming and cool environment. Once you've finalized the colour palette, you are ready to move ahead with creating a cohesive look.
Determine the Best Interior Design Style for you
There is a wide array of interior design styles in the home decor industry. So, depending upon the colour palette preference you choose – you must pick the best design style. For instance, if you like clean and crisp lines – you must pick modern or contemporary. Whereas, if you prefer vintage and old-school curves and forms, you must not hold back from traditional or transitional interior design styles.
In case you're doubtful about picking any one style, you can choose a cohesive design with a blend of two (creatively and thoughtfully).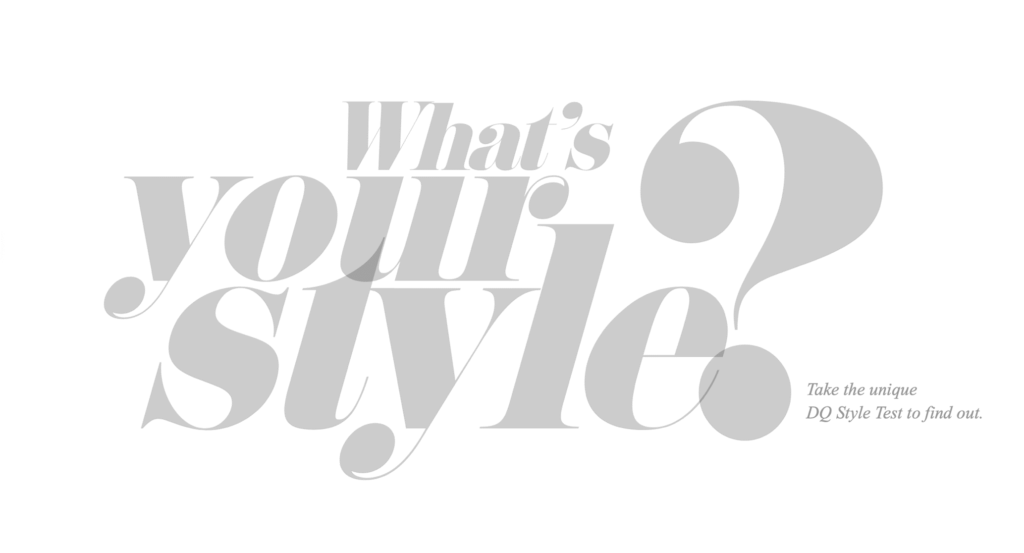 A pro tip: Don't mess up when blending the two styles. Just remember to pick the best of both worlds and let the creative juices flow!
Restrict to the Style
Now here comes one of the major considerations when looking to decorate a cohesive home design with the best style. You don't want to pick a modern sofa with a mid-century modern chair and a farmhouse-style coffee table, right? Well, this is going to mess up the space and mismatch your style. Not cohesive enough, right?
So, in such a case, you must remember to pick furniture that aligns with the interior design style and speaks to your personality. You must create a sense of commonality and cohesiveness among the decor pieces you intend to use in your space.
Pick Materials
Another great way to create a cohesive experience in your home is by simply choosing materials and repeating them to create a recurring pattern. For instance, if you have velvet pillows in your living room, you must try and incorporate the velvet on your curtains in the other bedrooms as well as accent chairs to create a visually appealing atmosphere.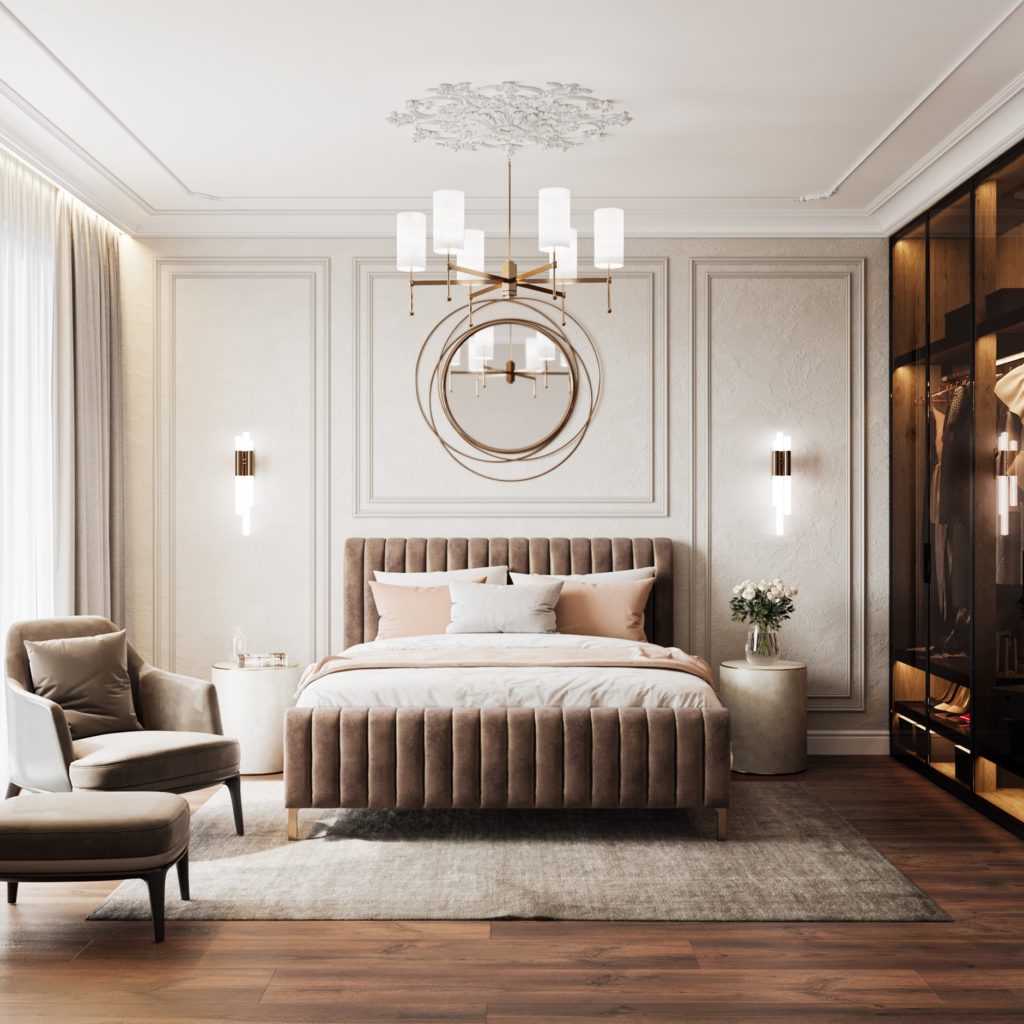 This is a great way to incorporate the best design style without being too matchy-matchy. And not just the materials but you can even style with various patterns such as stripes and polka dots to something textural like rattan and faux.
Traffic Flow
Apart from the visual aesthetics, the layout and floor plan has a major role to play in the cohesiveness of your home. Considering the size and scale of your room in amalgamation with the function and movement – you must carefully plan out your furniture that neither feels too overwhelmed nor underrated.
For instance, it's crucial to place your furniture closer in the living room so you can easily have a conversation with your family and guests. Pulling this furniture away can invite cold and unwelcoming vibes! Hence, it's quite clear how planning can have a major effect on comfort levels and cohesiveness.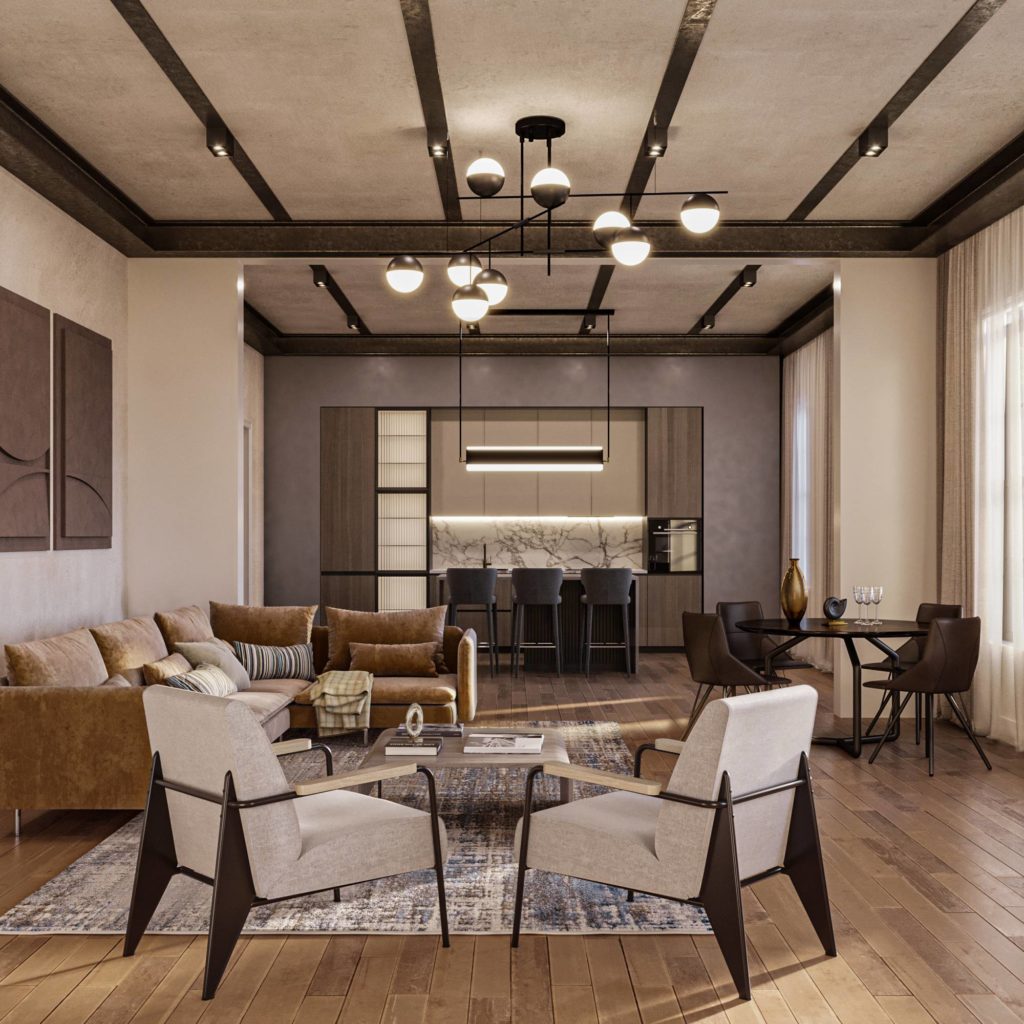 Pay Attention to the Accessories
Once you've finalized the major decor pieces like the furniture and colour palette, it's time to get your hands-on the details and accessories. Remember, this is the backbone of your design style. Hence, from choosing certain patterns and textures for your throw pillows to wall decor, lighting fixtures, rugs, and decorative accents – you have to ensure that you align your best design style with your colour palette.
You must take a curated and refined approach when selecting the above-mentioned home decor pieces. For instance, if you have a sleek and luxurious, modern approach to design, you must remember to pick rich golden accents, luxe marble, and excessive fur to give that authentic detail into your home. We at Design Qandy, the best designers in Mumbai, will help decorate your space with accessories in a way which goes smoothly with the surroundings.
Add Greenery
When in doubt – pick green and natural elements to always refresh and rejuvenate your home. It completes the overall appearance while binding the entire panorama of your room into one. Thus, a great way to celebrate cohesiveness, timelessness, and versatility. Moreover, in a way, you're simply cleaning the air and playing with your minds (positively).
Learn more about the Tropical design style if you have the knack for the greens.
And, always remember the best design hack – Hanging Plants Can Transform Any Room Without Losing Floor Space! (SShhhhhhhhhh)
Summing It Up
Do all the rooms in a house have to match?
Well, not necessarily! Now that you have a list of these 8 best design tips and tricks to play versatile and cohesive – you must not give a second thought! So, do you want to have a cohesive look and feel in your home? Well, get in touch with one of our professionals whom you'll find to be the best designers in Mumbai to help you design a dreamy cohesive space!