Finding the right balance between ergonomics and aesthetics in your home is crucial for creating a comfortable and visually pleasing space. Read on to discover the secret to the perfect balance!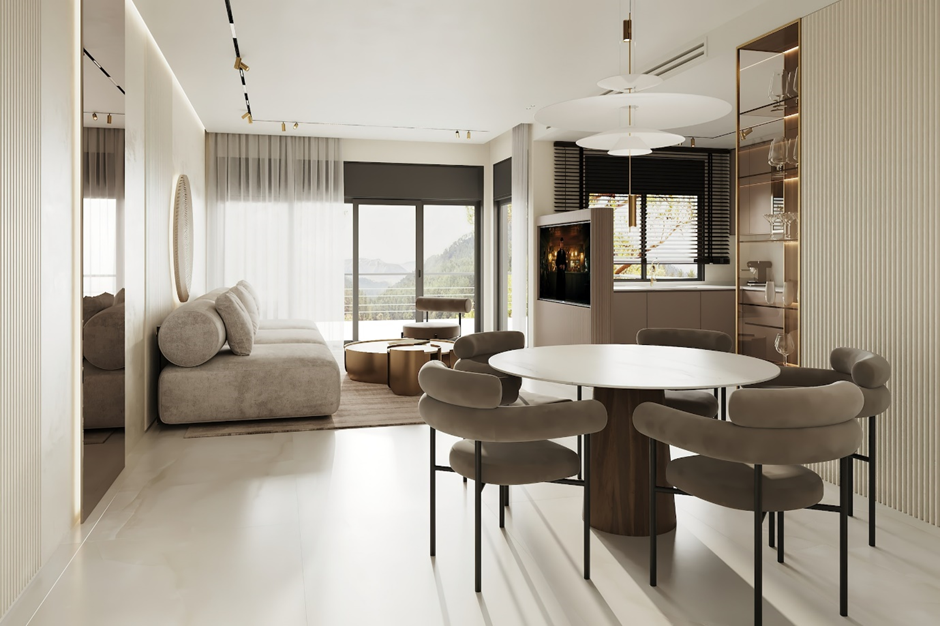 Ergonomics and Aesthetics converge in a delicate dance, shaping the perfect harmony for your home. Finding the right balance between functionality and beauty is an art form that transforms living spaces into havens of comfort and style. Join us as we explore the intricate relationship between ergonomics and aesthetics, uncovering the secrets to creating a home that not only pleases the eye but also enhances well-being. From intuitive furniture arrangements to mindful lighting choices and space optimization, we'll guide you toward achieving the perfect equilibrium. Connect with our team of expert designers and prepare to discover how the marriage of ergonomics and aesthetics can transform your home into a sanctuary of visual delight and unparalleled comfort.
Ergonomics: Designing for Comfort and Functionality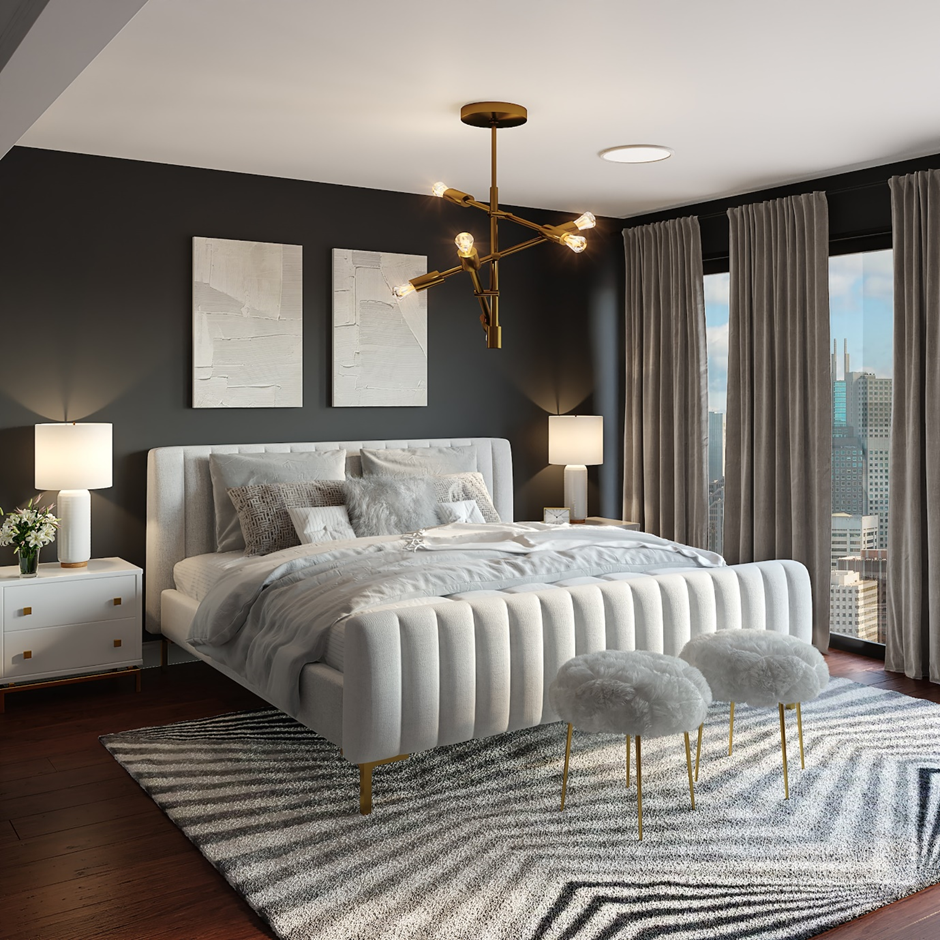 The art of ergonomics revolves around creating spaces that prioritize comfort and functionality. It involves designing furniture, layouts, and accessories that align with the natural human form and promotes well-being. Ergonomically designed spaces promote proper posture and accessibility. Every element is carefully curated to enhance comfort and productivity, from ergonomically adjustable chairs and desks that support the body's alignment to thoughtfully placed storage solutions that optimize efficiency.
Aesthetics: Creating a Visually Captivating Space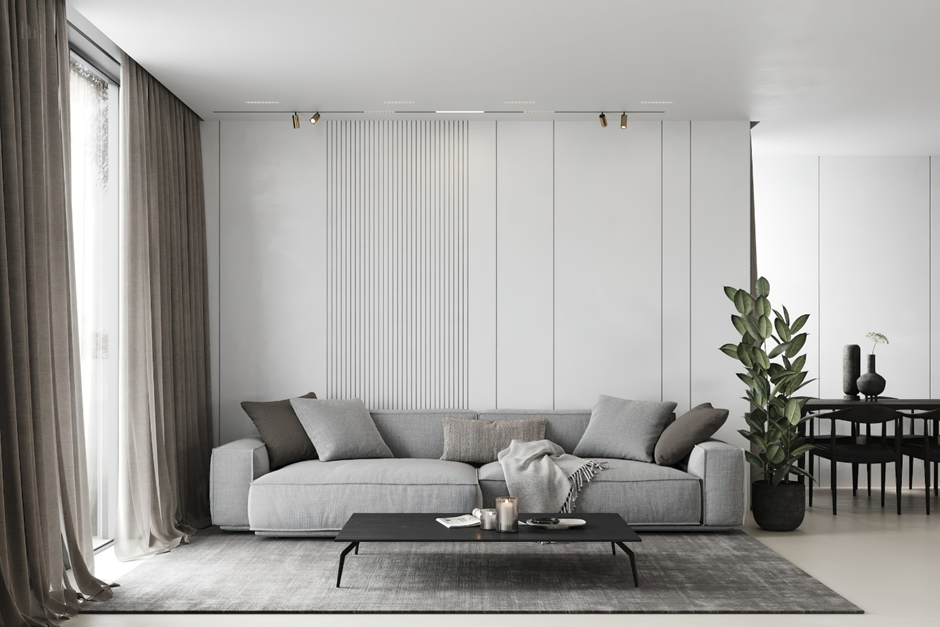 The power of aesthetics lies in creating a visually captivating space that evokes emotions and stimulates the senses. Aesthetics encompass various elements such as colours, textures, patterns, and forms, all working together to create a harmonious and engaging environment. Thoughtfully chosen artwork, carefully curated decor, and attention to detail in every design aspect contribute to the overall aesthetic appeal. By selecting a cohesive colour palette, incorporating visually interesting materials, and paying attention to spatial composition, we can transform a space into a work of art.
While ergonomics optimizes comfort and functionality, aesthetics adds visual appeal and personal expression. The challenge lies in finding the sweet spot where both elements seamlessly coexist. It involves selecting furniture and accessories that support the body and enhances the overall design scheme. By considering the ergonomic needs of individuals and incorporating them into the aesthetic vision, we can achieve a space that looks stunning, promotes well-being, and enhances the overall user experience.
1. Furniture and Layout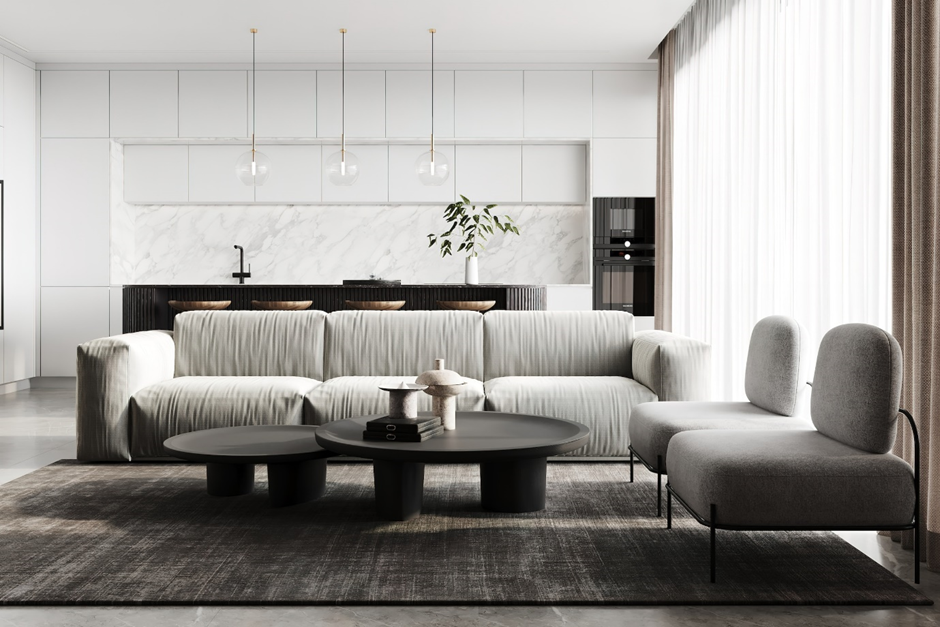 Furniture and layout play a crucial role in maximizing comfort without compromising style. The key is to select pieces that prioritize ergonomic design while aligning with the space's overall aesthetic. Discover our collection of personalised luxury furniture that provides functionality and comfort while having an attractive look.
Opt for furniture that offers proper support, such as ergonomic chairs with adjustable features and ergonomic desks that promote healthy posture. Consider the flow and arrangement of furniture to optimize movement and create functional zones. Integrate stylish storage solutions to keep the space organized and clutter-free.
For more ideas, read What should you look for in Luxury Furniture? to identify the right furniture for your home setting.
2. Lighting Solutions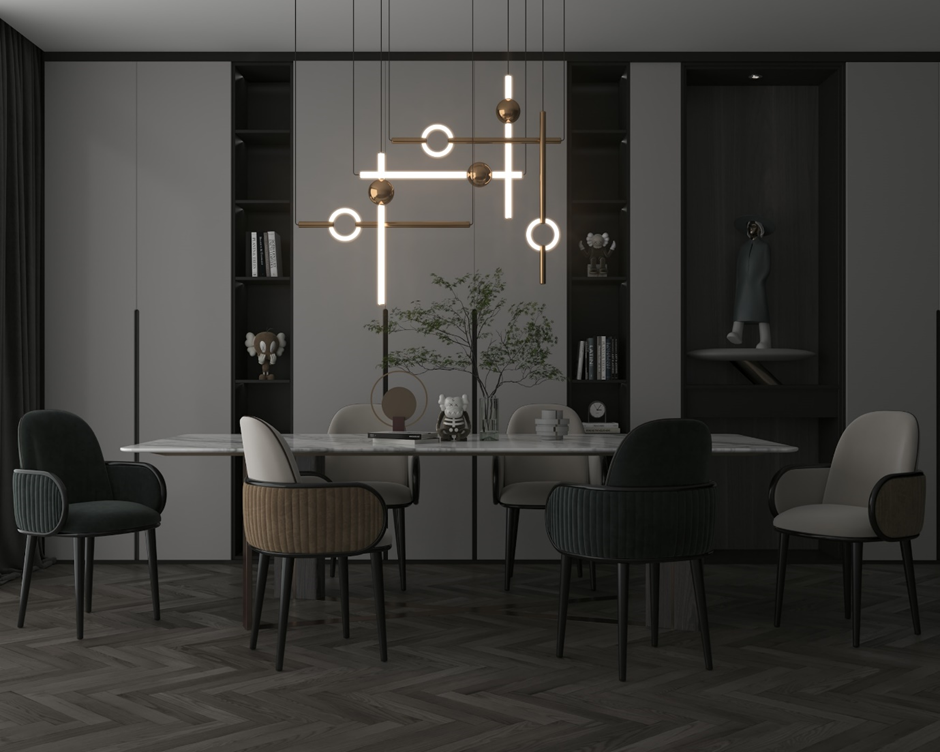 Balancing functionality and ambiance are essential when it comes to lighting solutions. Adequate lighting enhances visibility and promotes productivity, while the right atmosphere sets the mood and adds a touch of enchantment. Incorporate a combination of ambient, task, and accent lighting to create layers of illumination that serve different purposes. Use dimmers and smart controls to adjust the intensity and colour temperature according to the desired ambiance. Consider natural light sources and incorporate window treatments that allow privacy without obstructing daylight.
3. Mindful Space Planning
Mindful space planning is crucial for optimizing flow and accessibility within your home. Consider each room's natural pathways and traffic flow to ensure easy movement and avoid cluttered spaces. Use the space efficiently by aligning furniture to allow for comfortable navigation. To enhance functionality, create clear zones for different activities, such as relaxation, work, and socializing. Pay attention to the placement of doors, windows, and architectural features to maximize natural light and views. By thoughtfully planning the layout of your space, you can create a harmonious environment that promotes ease of movement and enhances the overall functionality of your home.
4. Materials and Textures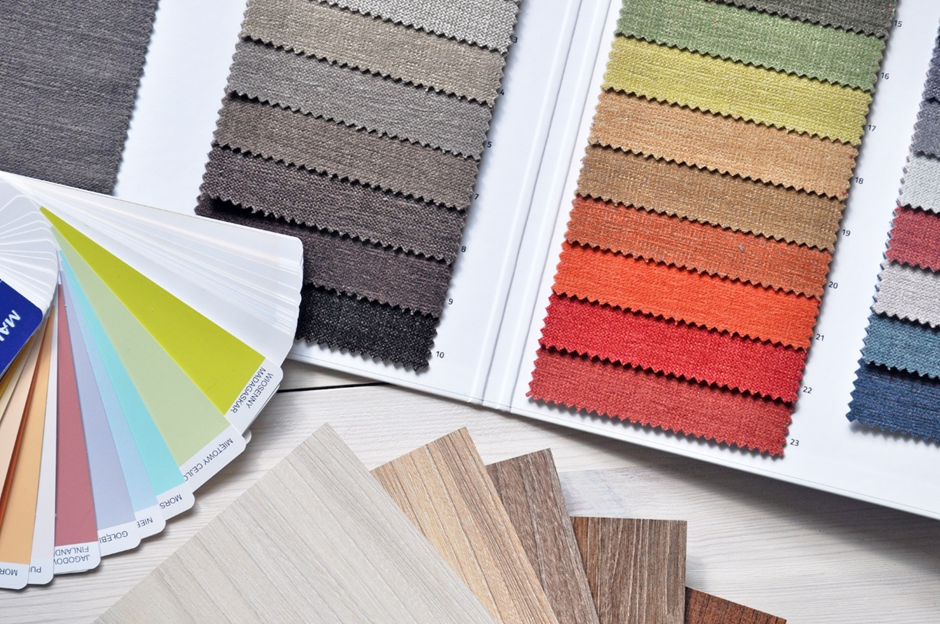 When selecting materials and textures for your home, it's essential to balance aesthetics and comfort. Choose materials that look visually appealing and offer a pleasant tactile experience. Opt for soft and cozy fabrics for upholstery and cushions, such as velvet or chenille, to create a sense of comfort. Incorporate natural elements like wood, stone, or plants to bring warmth and texture to your space. Consider materials' durability and maintenance requirements to ensure they can withstand daily use without compromising style.
5. The Role of Colour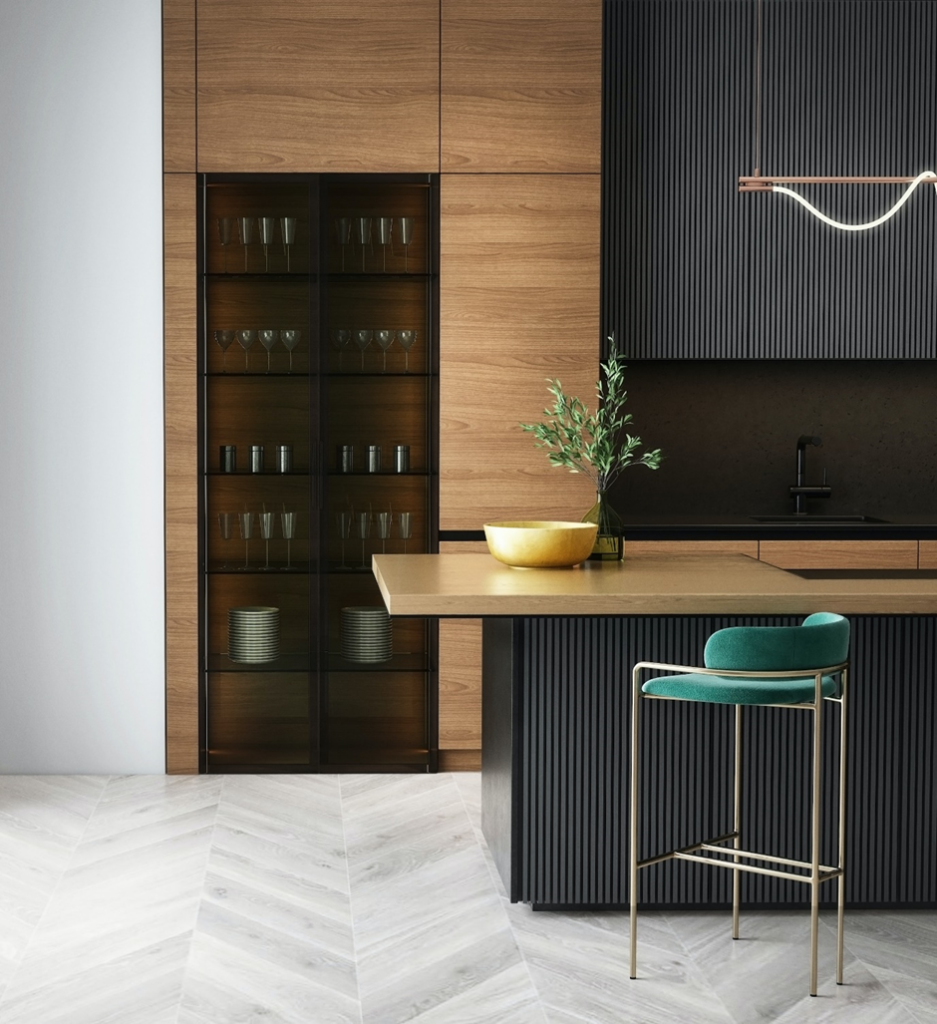 Colour plays a significant role in influencing mood and well-being in a space. When choosing colours for your home, consider the emotional response they evoke. Warm colours like red, orange, and yellow can create a sense of energy and stimulate conversation in social areas. Cool colours like blue, green, and purple can promote relaxation and tranquility in bedrooms or meditation spaces. Neutral colours like white, beige, and grey provide a versatile backdrop that can be paired with accent colours for added interest. It's important to balance and avoid overwhelming the space with bold or intense colours. Check our blog on Colours you must consider for your home for a better understanding of how to use colours the right way. Experiment with different hues and tones to find the right combination that promotes your home's positive and harmonious atmosphere.
Remember, finding the right balance between ergonomics and aesthetics in every room requires thoughtful consideration of both practical and visual aspects. It's essential to prioritize your comfort and well-being while creating a space that reflects your style and enhances your overall living experience.