The modern outlook and global influences have a primary role in the transformation of Indian interiors. People have a quest to find new and inspiring interior ideas to update their home interior. When it comes to the Indian homes, even though modern interiors display the dominance of internationally influenced designs, you can spot a traditional Indian touch.
Design Qandy is one of the top interior design firms in Mumbai. Our team of internationally trained designers is capable of working with a variety of styles andIndian elements are also a favourite.
Whether it is famous traditional artefacts and accents or large paintings in Madhubani, Kalamkari, Rajput and other styles add great beauty to the wall. India is seeped in a mix of centuries-old cultures, traditions and a vast history.
Which brings us to Indian Modernism. Simply put, it is an amalgamation of different cultures with a variety of striking architectural designs and modern interiors that will make your house stand out!
What Is Indian Modernism?
Indian modernism can be best defined as the integration of traditional elements and contemporary ideas. The fusion will lead to the creation of the masterpiece going well with the current layout. Indian modernism is the ideal way to keep both old and new together. It gives the privilege to experiment and blend the different ideas to fit best with contemporary scenarios.
The art deco and Bauhaus movements initiated modernism in India in the 20th century. As a result, now we are greatly influenced by western culture and ideas. It is inevitable we can't bring back the golden era of Mughal and Rajput, which displaced the richness of Indian culture, but we can add some traditional elements in our new world. Indian modernism is a source to keep alive the Indian culture and design along with incorporating western ideas.
Are you looking for the best way to incorporate Indian elements in a modern home? Here, you will find some top-notch ideas to get started!! Let's dig into the first one! !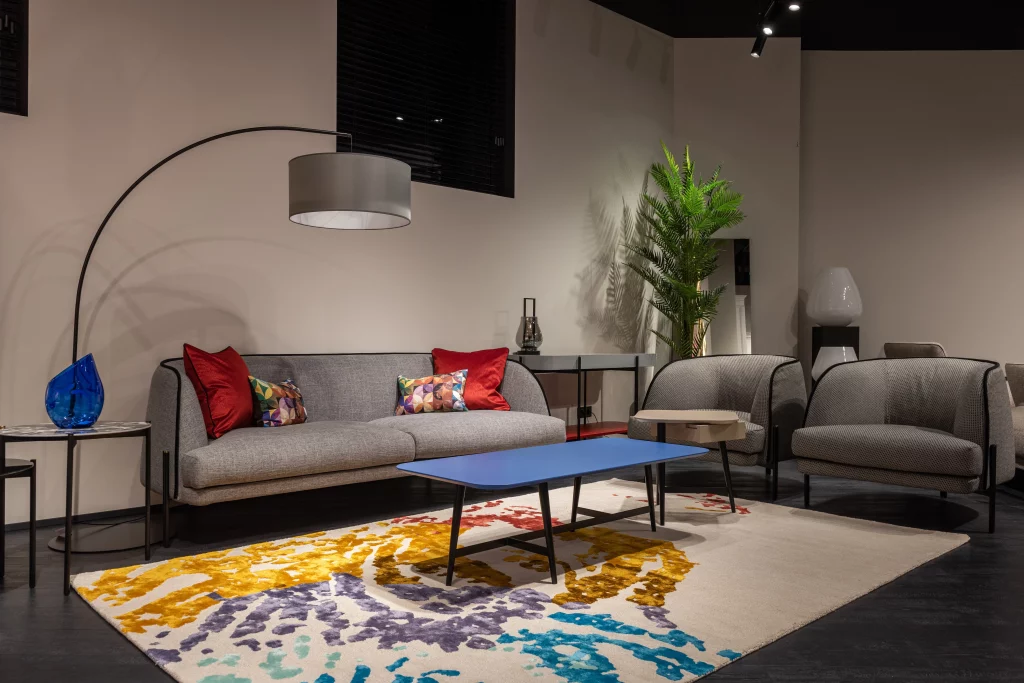 Blend a Neutral Colour With Some Bold
When it comes to the modern interior, we often get the image of neural colours like pastel, white, grey and beige. It doesn't mean you can't use bold and vibrant colours, but it only requires the art of balancing colour; if you are looking for a sophisticated theme, you don't have to avoid bold colours and only go with neutral colours.
As we all know, India is famous for its rich variety and use of bold colours. You have the choice to use some of its vibrant palettes to match with neutral colours. For instance, if the walls of your living space are neutral, like greys, white or beige, the addition of rich hues of sofas or decoration pieces would pop up the living space. Many people love incorporating a bold colour palette in their home.
The modern interior in India has taken a path where traditional elements infuse with contemporary ones that evoke the rich and interesting energy of the house. You can add vintage furniture, accents or things like lamps and chandeliers that vibe with a modern interior.
The furniture like the sofa upholstered in a pattern or printed fabrics or vintage picture frames with old memories can be embellished in neutral coloured rooms that cause their appearance to pop out.
For instance, a bedroom with a modern theme will go well with vintage side lamps or a chandelier. The balance of old and new things would let you add the touch of Indian elements without leaving the path of the modern interior.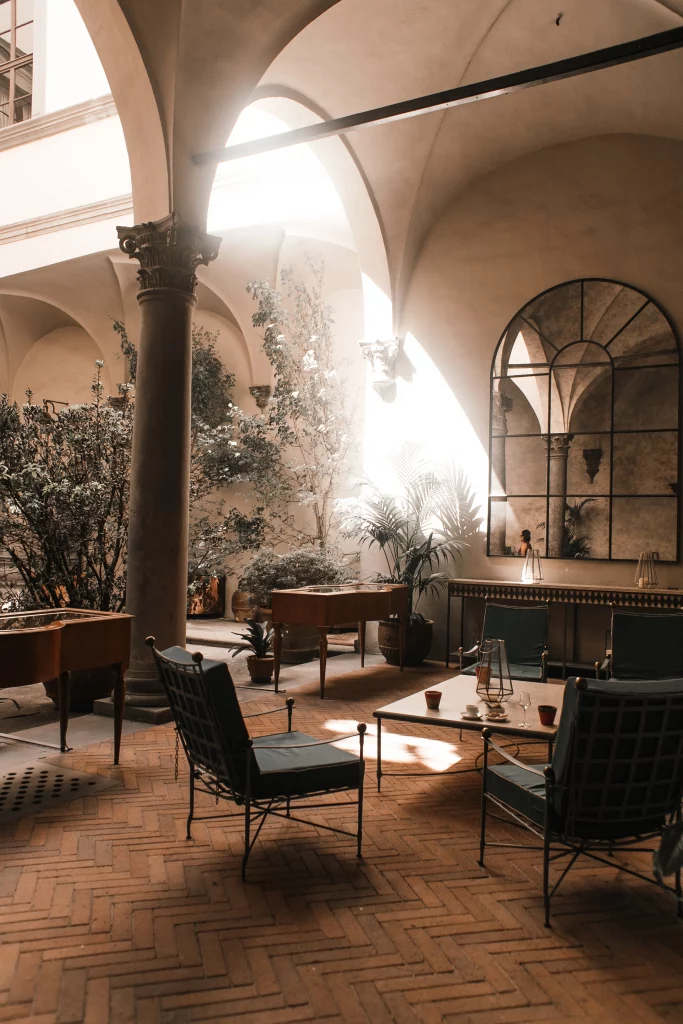 India is known for its diversity in textiles. Rajasthan is famous for weaving fabrics in a variety of patterns, images, colours and designs. You have lots of options in selecting the fabric that will inevitably induce the Indian element in your modern home. You can try these fabrics in different forms, from bed sheets, curtains, carpet, and throw in sheets to cushion covers, table cloths or upholstering furniture. A variety of layered textiles is a sure way to have a dreamy bedroom to rest in.
Sometimes you only have to select the fabric pattern, and it is adequate to induce the Indian touch to your home. The right placing of printed or pattern fabrics is crucial and should be done with creativity and attentively to reduce the chances of messing up. If done right, it can give your modern home a luxurious Indian touch. For instance, you can place a large patterned rug in the white-walled room so it can pop up the overall appearance of the room.
The idea of large art or painting on the wall has also been incorporated into the modern interior. You can put this to your advantage that instead of the modern painting, you can use the painting depicting the Mughal era or displaying the lifestyle of the king and queen.
The use of Indian-style artwork on the right wall that captures the attention would complement your modern theme. When talking about Indian style artwork, you can take a look at the 20th-century Bengal school paintings that made quite a name in the era of the British Raj.
Whether we talk about the artwork depicting the Islamic, Indian and Persian lifestyle of the Mughal era or showcasing Indian tribal art, it is inevitable that artwork would be a great idea to give your home an Indian touch without overwhelming the modern theme. Moreover, you can utilize the Kashmiri carpet by framing it and hanging it on the wall.
Accessories are an ideal source to keep memories alive and give the feeling of nostalgia. Other than that, it also proves to be a good way to give your home warm and cozy energy. India is filled with treasures of crafts and accents. They would work best to induce the Indian element.
Additionally, you can also take the traditional style craft and infuse changes into it according to the contemporary theme. It would help you feel the connection to the Indian roots without dominating the modern interior theme.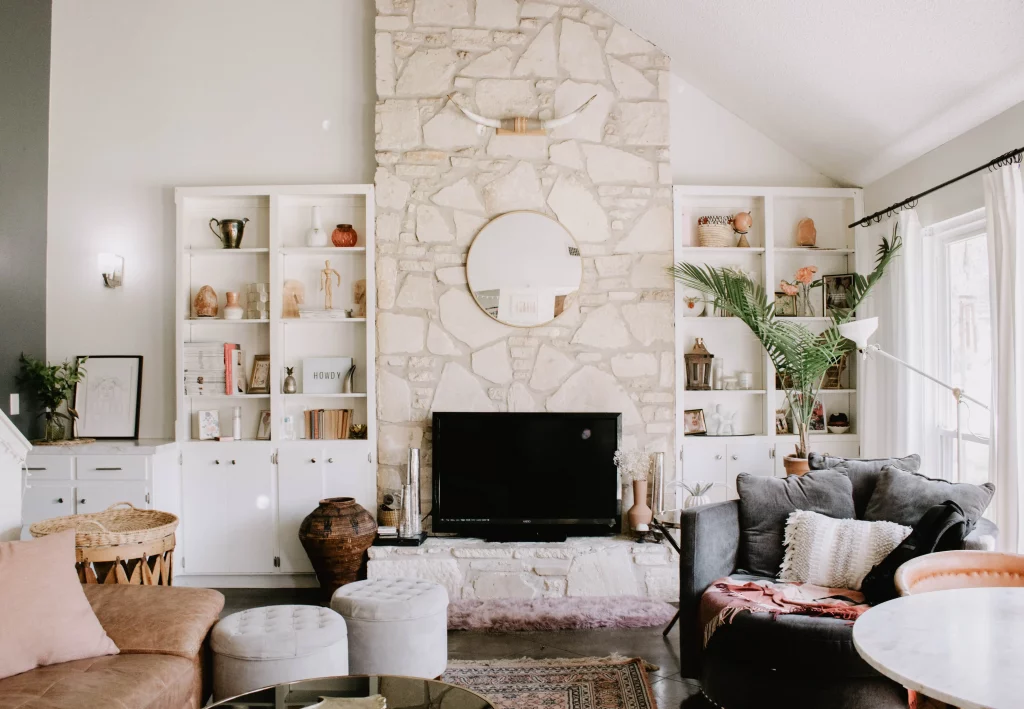 Get Started Today!
In a country like India, which has a variety of cultures, we can find many ways to incorporate traditional items into the modern interior. It only requires creativity – let us help you find the best ideas that go well with your taste and personality. Give us a call at +91 96196 54321 or send us a message. The Design Qandy Style Test is also an excellent starting point for making a plan for your home decoration project.