Turn your home into a place that will be beautiful and enjoyable forever, while exuding an air of easy-going relaxation. It has an edge while still being inviting all at the same time. Nothing in a luxurious home should be boring or excessive. This style hits the ideal balance by combining elements of both a lived-in and groomed feel in its overall presentation.
Decorating a new home doesn't need to be frustrating or difficult, once you make a plan and understand interior design basics. The main question is: What is it exactly that makes a design timeless? Have you ever been reading through an old magazine from the past and found yourself questioning if you were looking at anything from the present day or something from the past? Why do certain homes have an antique air about them, while others are always up-to-date and trendy looking?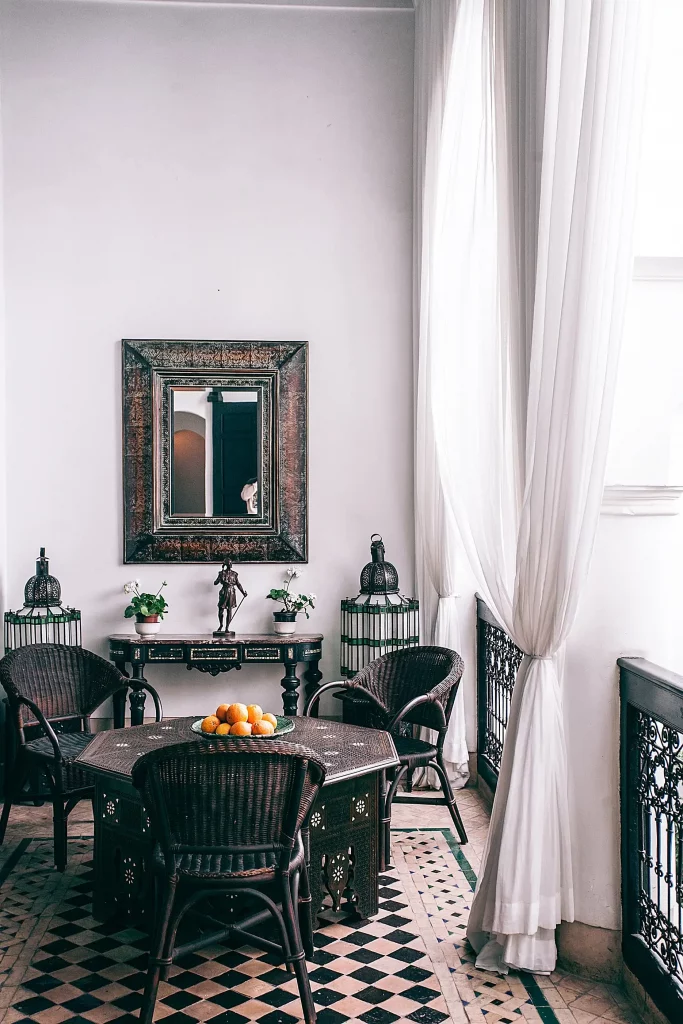 A Well-Balanced Interior Design Is Both Timeless and Trending
Getting a balance between the two can raise the value of your home. When you try to design or redecorate your home, you always face the same question: Should I go with a modern, trendy design or a more classic one?
But the truth is that these two choices do not rule each other out. Finding a balance between trendy and classic design elements takes time and work.
Finding the right balance between trendy and classic design will make you love the space now and for many years. Trends are fun and add a special lively touch to a house, which is a good thing. But moderation is the key word here; these trendy things will go out of style at some point.
If you think back, you'll see that many popular styles a few years ago are now old-fashioned. Decor that will last through the years should be helpful and comfortable, something you can use and enjoy.
Use Colours and Shapes That Are Complementary
Colour harmonies are how colours are combined to make good colour schemes. Depending on the colour harmony used for a project, the colours were chosen, and where they are on the colour wheel will be different. Colour schemes with opposite colours are the simplest way to get a good sound. They are often used in design because they are easy to understand.
Every design has a key colour, which can be chosen on purpose or because it's the only one that will work. The most important colour in your design is the key colour. It's the colour you can't change or the colour of the thing you want to draw attention to.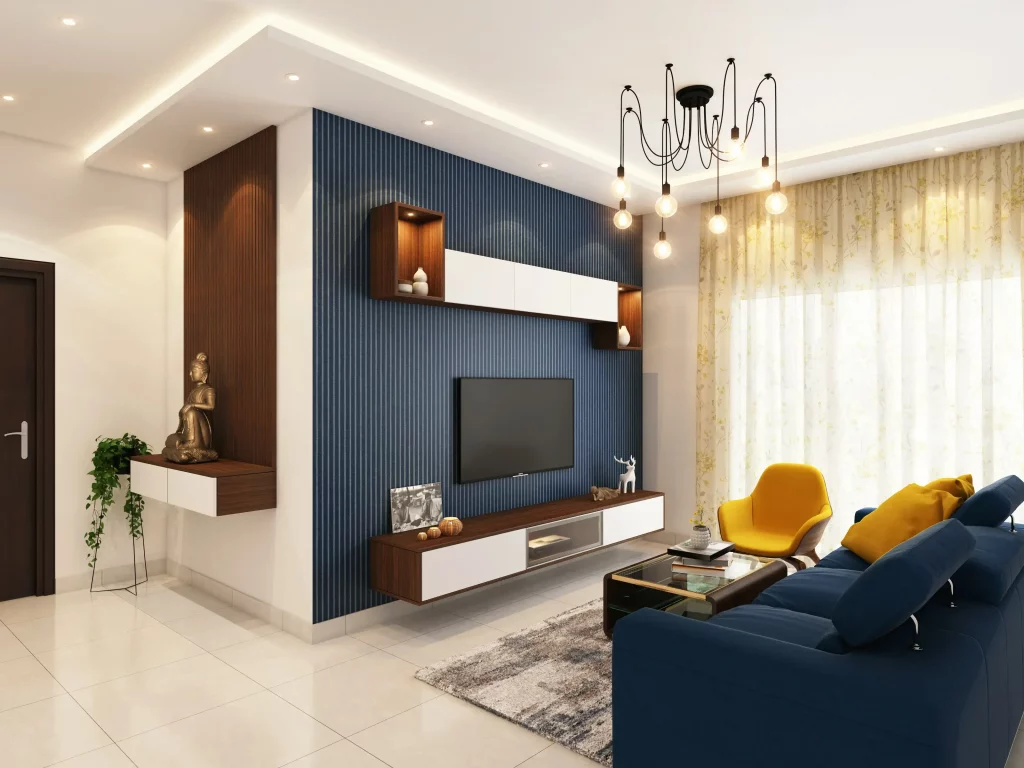 This interior design principle includes unity and harmony, which are essential parts of space that help the eye understand. Harmony in a room makes it feel calmer and just right. There aren't any random or out-of-place parts that might catch your eye and make you feel unsettled.
Experiment With Different Materials and Textures
Do you know how sometimes all you have to do is look around a room to get a distinct impression that something is missing? Although the colour scheme, furniture, and decorative pieces that make up a complete design are all present, the room seems to lack some depth and dimension. If this is something that sounds familiar to you, know that you are not alone and that we may have the answer you are looking for: texture.
When it comes to interior design, for some reason, the texture almost always seems to be an afterthought; nevertheless, we are here to change that mindset. According to our line of thinking, the element that makes a space stand out is texture. It is what takes an otherwise excellent design to levels that others can envy.
It's okay if all of this feels novel to you. Design Qandy's team of internationally trained designers are here to provide you with a concise introduction to the significance of texture and guidance on how to successfully use its design principles in your own home.
When working within a specific colour palette where the colours are similar, it is especially vital to pay attention to the texture. Be mindful to select things that have a strong sense of contrast when working with a monochromatic or comparable colour palette. When they come together, they will give the area a sense of previously lacking harmony. Textures can come from a wide variety of sources, from sleek modern materials to traditional Indian elements. The texture is the component that helps bring your interiors to the next level, so pay close attention to how you use it. It would help if you weren't terrified of anything when you're inside your own home.
Use Seasonal Accents to Keep Your Space Feeling New
It's a well-known truth that colour may have a significant impact on both mood and wellbeing. Feeling well and having your home appear lovely has never been so easy or fun because brighter colours are associated with a naturally uplifting effect. This trend is all about colour blocking and expressing your home's personality through active colour therapy; use variations of the primary palette to give excitement, optimism, and vibrancy to every location.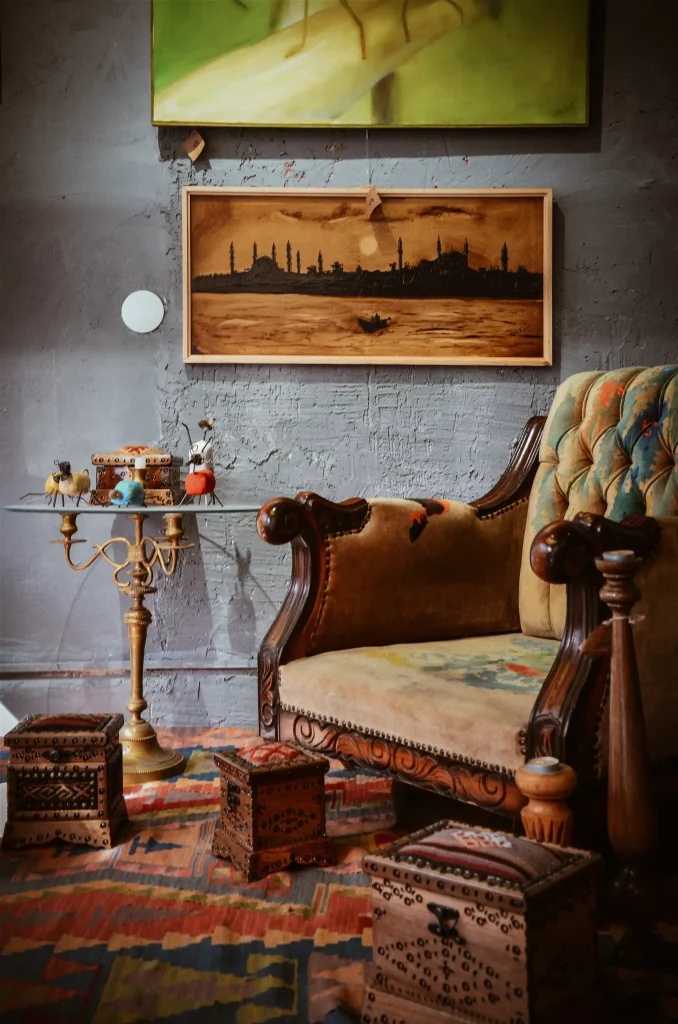 A Well-Balanced Interior Design Perfectly Combines Classic and Trendy.
The very definition of what it is that makes something renowned is its status as a classic. Its sophistication and comfort whisk us away to a time when art, antiquity, and symmetry ruled the globe. This aesthetically pleasing movement can create sentiments of yearning and even a sense of nostalgia in the spectator.
Harmony, order, and creating an inviting environment are the hallmarks of classic design. The effect of classic contemporary interior design is achieved by deftly blending neoclassical style with modern minimalist chic furnishings. This is a very polished and competent combination. Contemporary classic decor is one of the most popular choices among interior designers working on projects for the most luxurious and historically significant homes that feature traditional architectural elements.
Design Qandy can help you add fresh interior design while utilising classic options to ensure your home remains beautiful well into the future. Take the DQ Style Test to get started today!