A bedroom space is highly personal, so just about any design or colour will not do justice. An exclusive area like one's bedroom needs utmost importance, especially when choosing the ideal colour palette.
The umpteen number of colour combinations only adds a lot of confusion and tension – the struggle is real, everyone!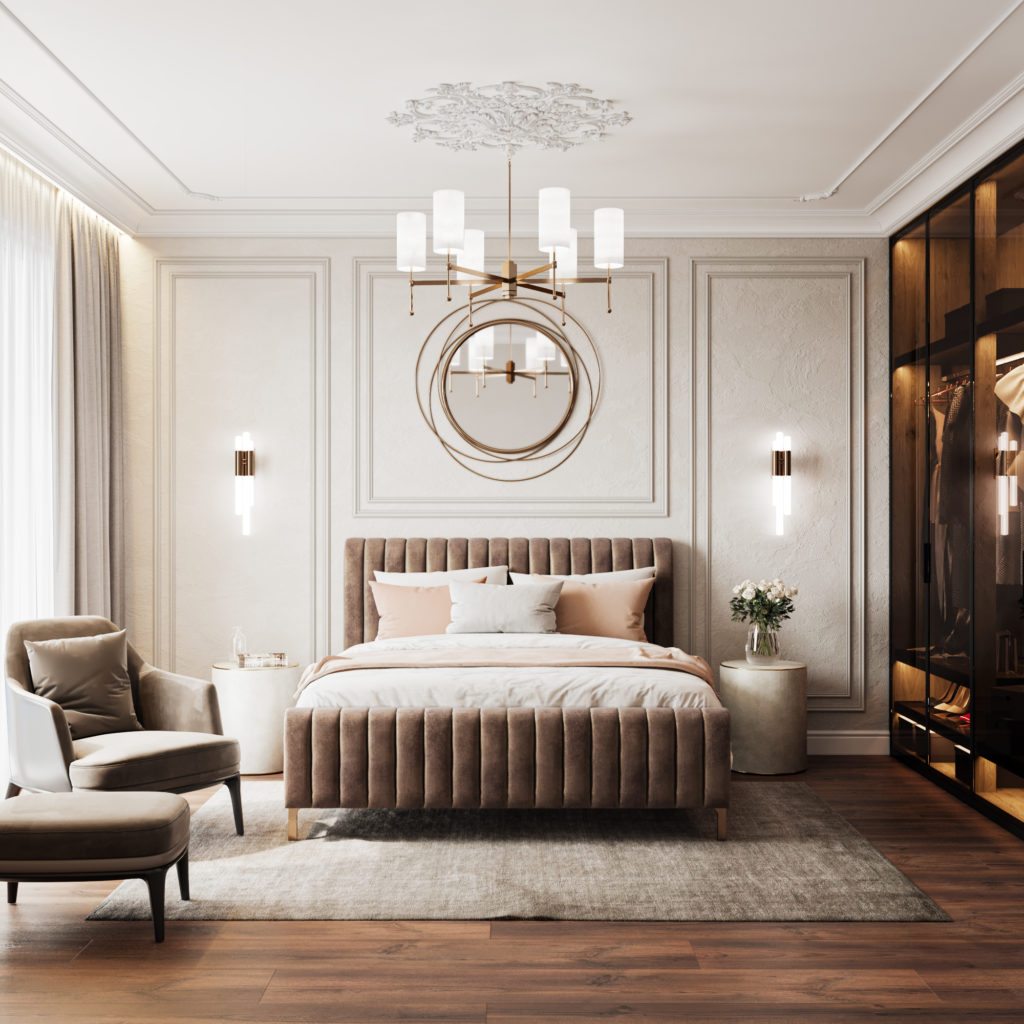 So, here we are, with a quick guide to your rescue. In just 6 pointers, you will decode the secret behind choosing the absolute best colour palette for your bedroom. And trust us when we say that you have LOTS of spectacular ideas to take your pick!
A Quick Personal Questionnaire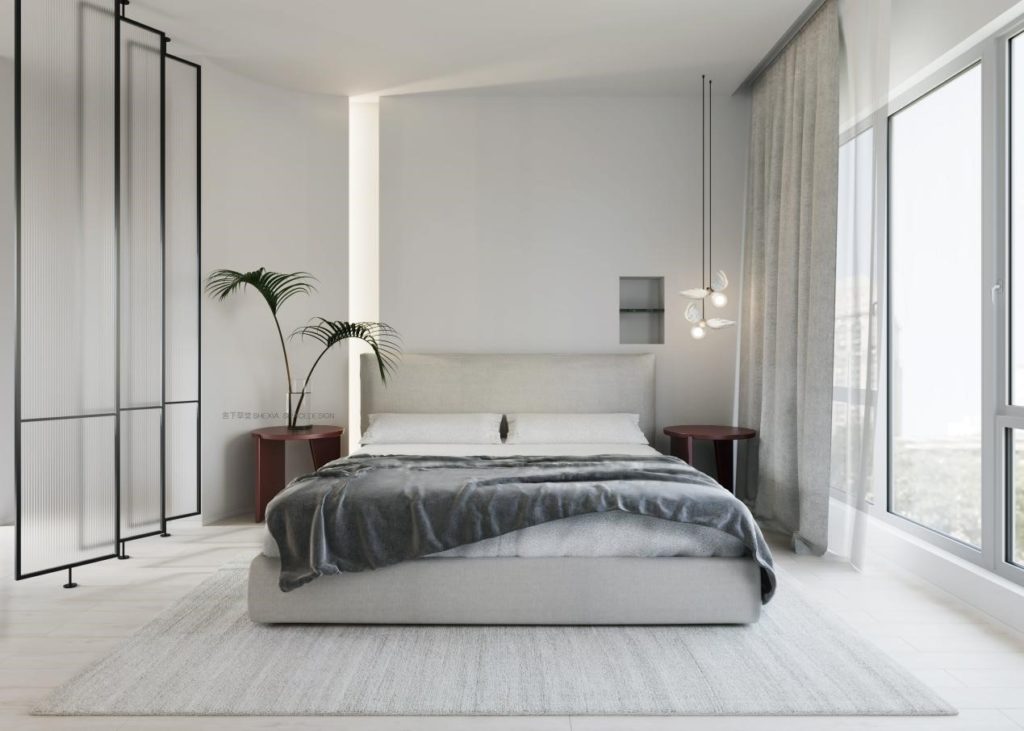 Ask yourself what kind of bedroom design would you really prefer on a daily basis? Something that will instantly make you feel comfortable and warm and cozy and relaxing and refreshing.
What kind of bedroom theme would you want? Is it grand and flashy or spacious and laid-back or modern-contemporary?
Figure out the colours that speak to you. Are you more into pop colours like bright yellows and oranges? Or do you see yourself drawn towards earthy tones like beige or cream? Or do you feel calm with subtle nude colours like greys and off-whites? Maybe you like a challenge by opting for bold colours like blue and black.
Also, you need to take into consideration the furniture, the overall decor, the artifacts, the soft furnishing like curtains, and the lighting.
Once you have a slight idea of what your bedroom should look like, we work on those ideas to prepare a mood board for you. It is then that you can finally take a pick of the colour scheme that best suits your vision!
To simplify things for you, we have curated a super simple test. Click HERE and let our experts guide you.
Understand The Colour Psychology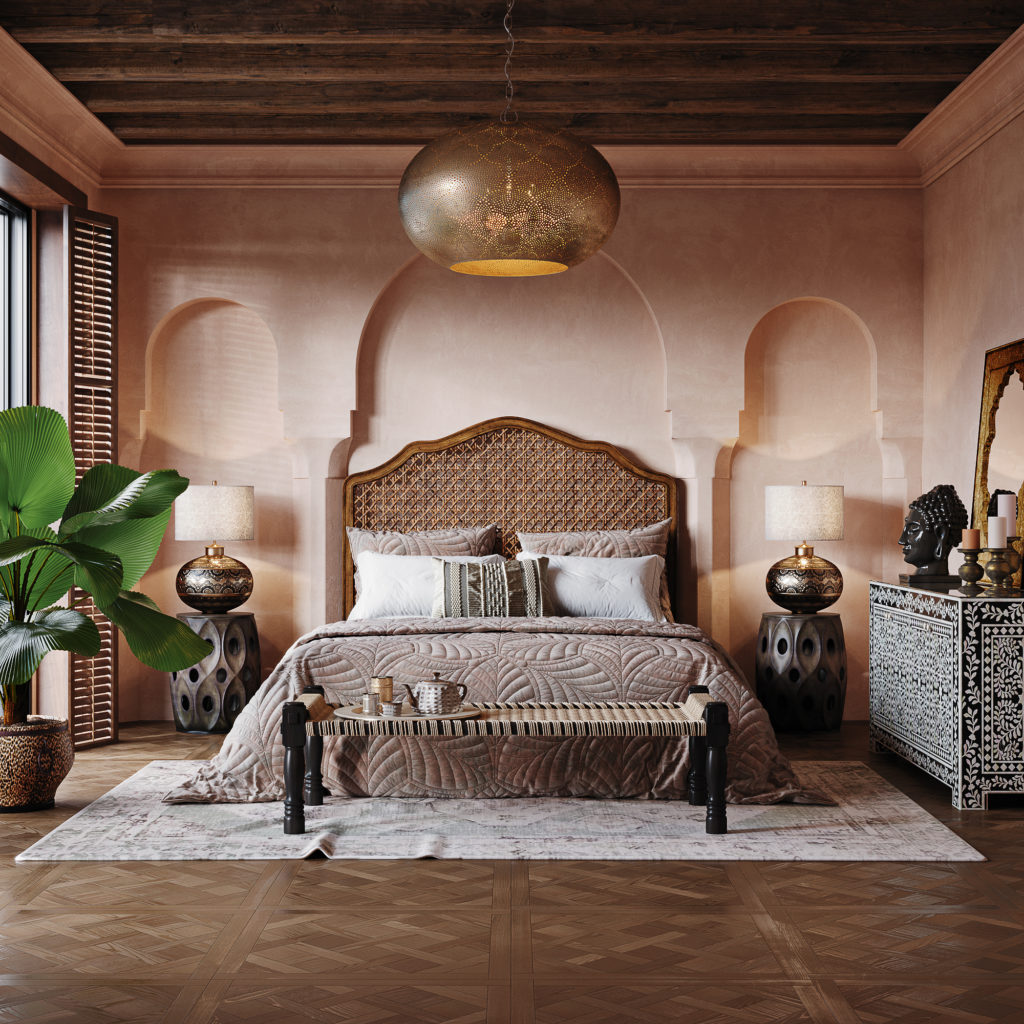 We all know that every colour signifies a distinct set of qualities. While some colours speak valiance, others spread tranquility. According to their properties, there are three main colour groups – warm, cool, and neutral.
Warm colours are hues and tints of yellows, oranges, and reds. These colours exhibit liveliness and are spiritful. This colour palette is definitely eye-catching and vibrant.
Cool colours comprise darker shades of greens and blues. These colours ooze a sense of serenity and coziness in the environment. You tend to feel more relaxed using this colour palette.
Browns and greys form the basis of a neutral colour palette. These colours are more laid-back and subtle, bringing out sophistication and elegance.
So, understanding colour psychology is a hugely crucial factor in deciding our colour palette.
Pro Tip: always opt for a combination of either colour group, like pairing beige and green or grey and blue. The result is sensational!
Take a look : 8 Colours You Must Consider For Your Home
Consider Your Bedroom Space & Aesthetics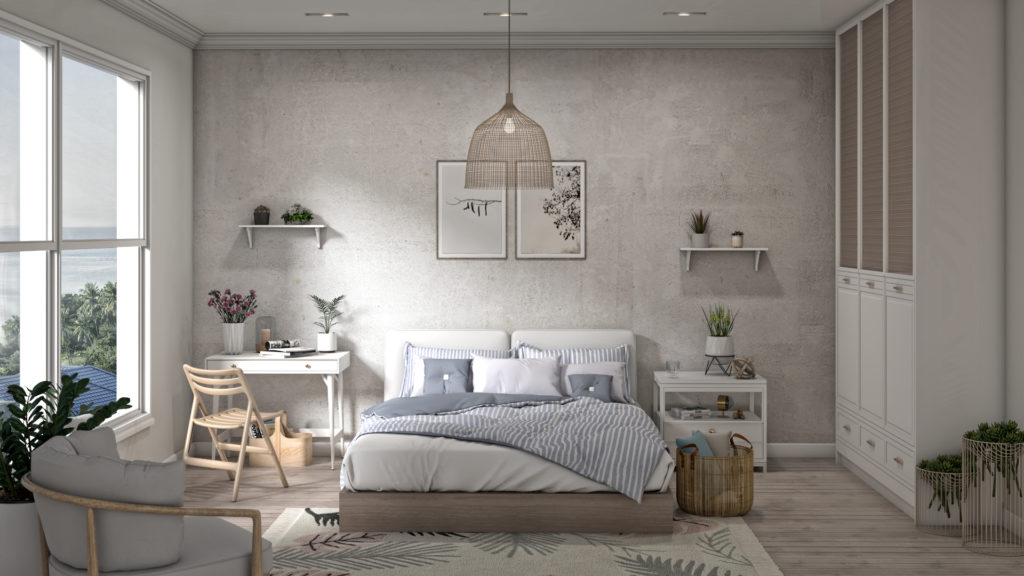 A bedroom space plays a significant role when considering a colour scheme.
Choosing a dark colour palette for a small space will make your bedroom look compact and stuffed. On the contrary, choosing a diluted colour palette for a huge spacious room will give out an empty feeling.
Instead, switch your options. Going for a subtle or vivid colour palette when you own a boxy bedroom will highlight the features and provide a wholesome look. And opting for cool dusky colours for an enormous bedroom will make you feel snuggly.
Similarly, we need to work according to the height of your bedroom. While textures work best for non-height or double-height walls, plain pastels suit regular walls.
Apart from the space, ponder upon the aesthetics of your bedroom. Where and how would you want your bed placement? Do you prefer a study table? How would you like your TV unit? Are you into more storage, or do you favor a trimmed-simple style? What kind of lighting would you prefer?
Once we picture an idea, choosing a colour palette becomes a lot easier!
The Ultimate Design Rule : 60-30-10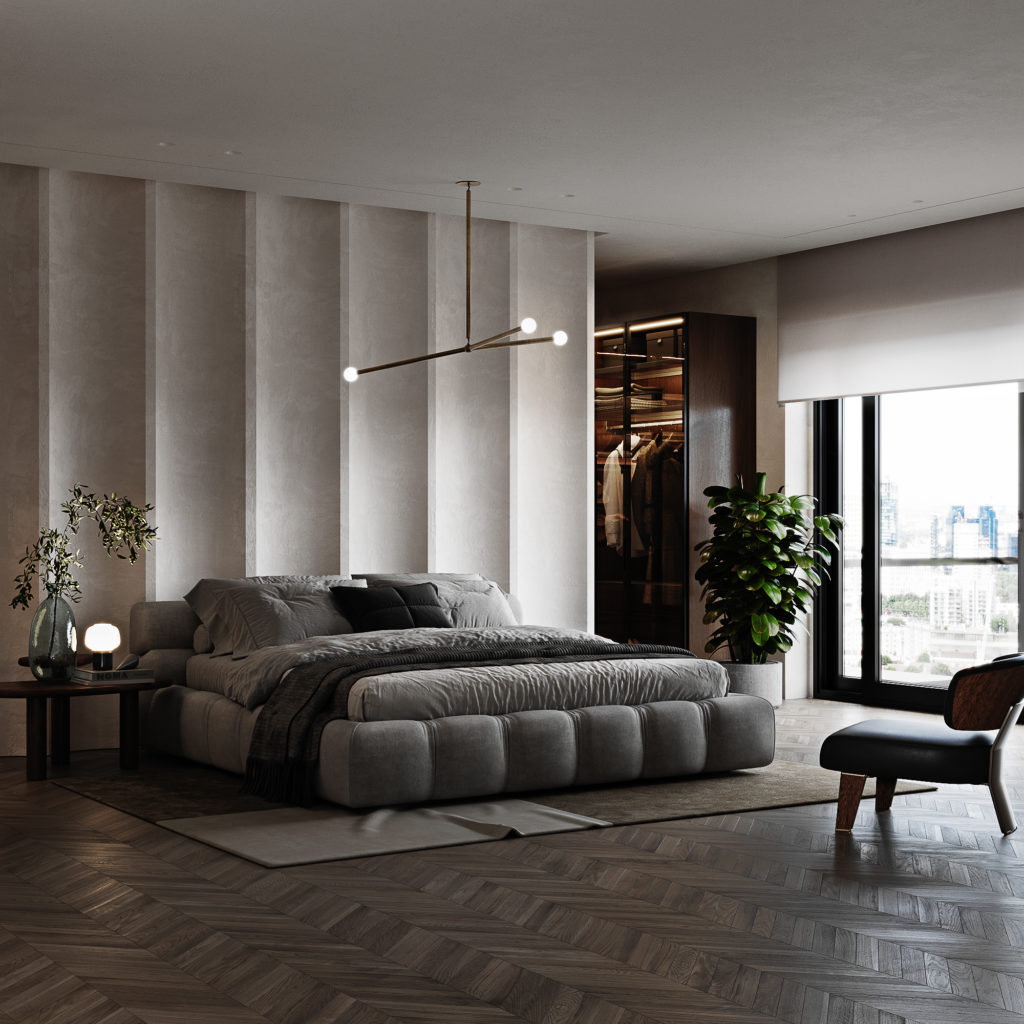 The ultimate design rule works wonders in deciding the colour palette for your bedroom. This rule divides your bedroom space with respect to percentages, which simplifies choosing the correct colour palette.
According to the design rule, prioritize your bedroom as 60% wall + 30% furniture + 10% accessories. In other words, maximum weightage goes to the walls of your bedroom, as they form the backbone. The second attention enlists the kind of furniture we want – the bed type (king size, queen size, two single beds, etc.), the storage units, the wardrobe size & design, and much more. Lastly, contemplate the accessories, i.e., the curtains, the throw pillows, potted plants, lights, etc.
Sounds straightforward, right?
Explore Your Options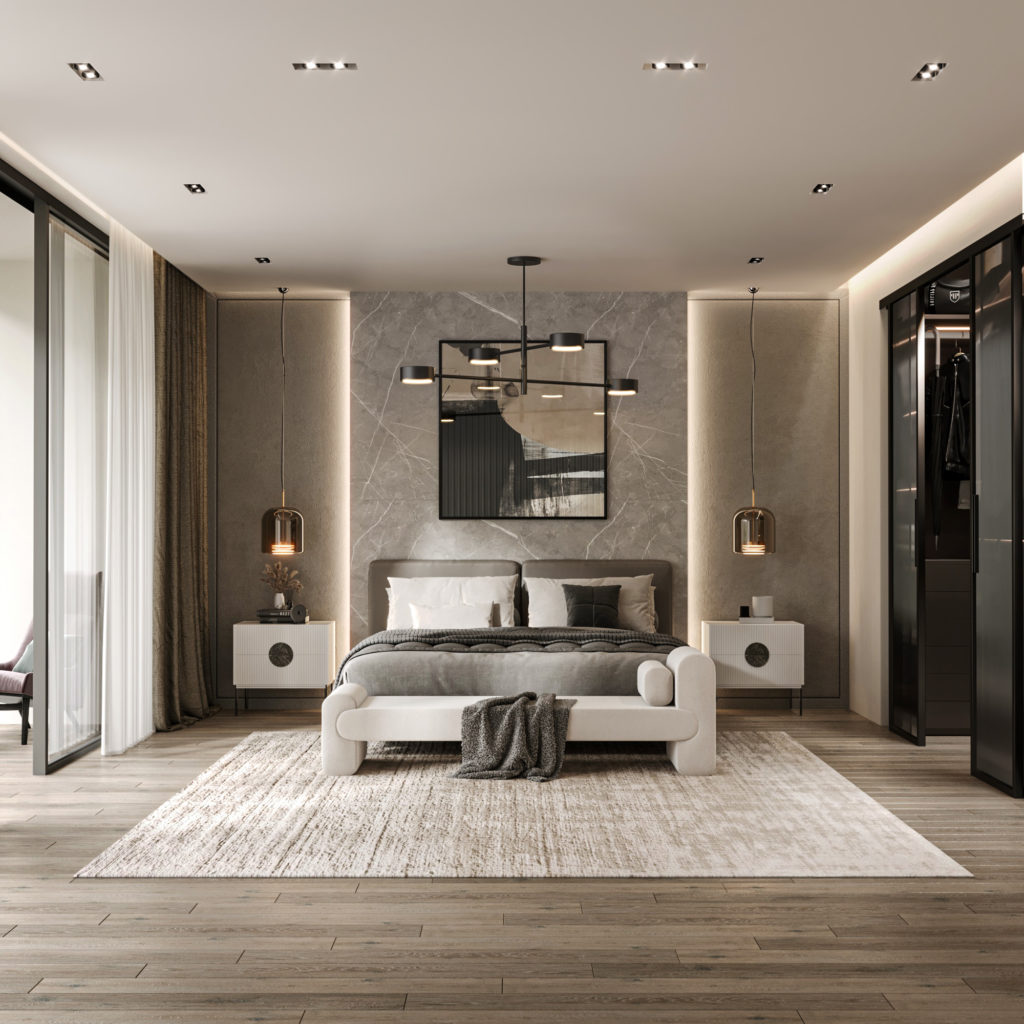 Understand that choosing a colour palette does not mean that you have to settle ONLY for wall paints. There are numerous alternatives to take your pick. Before putting your foot down, explore all the possible choices.
While simple paints make an unchallenging choice, they are not your mandatory options. Here is a list of a few of the many solutions that you can select –
Wallpapers – there are multiple diverse wallpaper solutions in the market today. From 3-D wallpapers to textures to floral, you have a massive collection of wallpapers to explore.
Texture paints – remember Shahrukh Khan showcasing Royale Play? Yes, those texture paints will uplift your bedroom to the next level. Why not inspect these as well?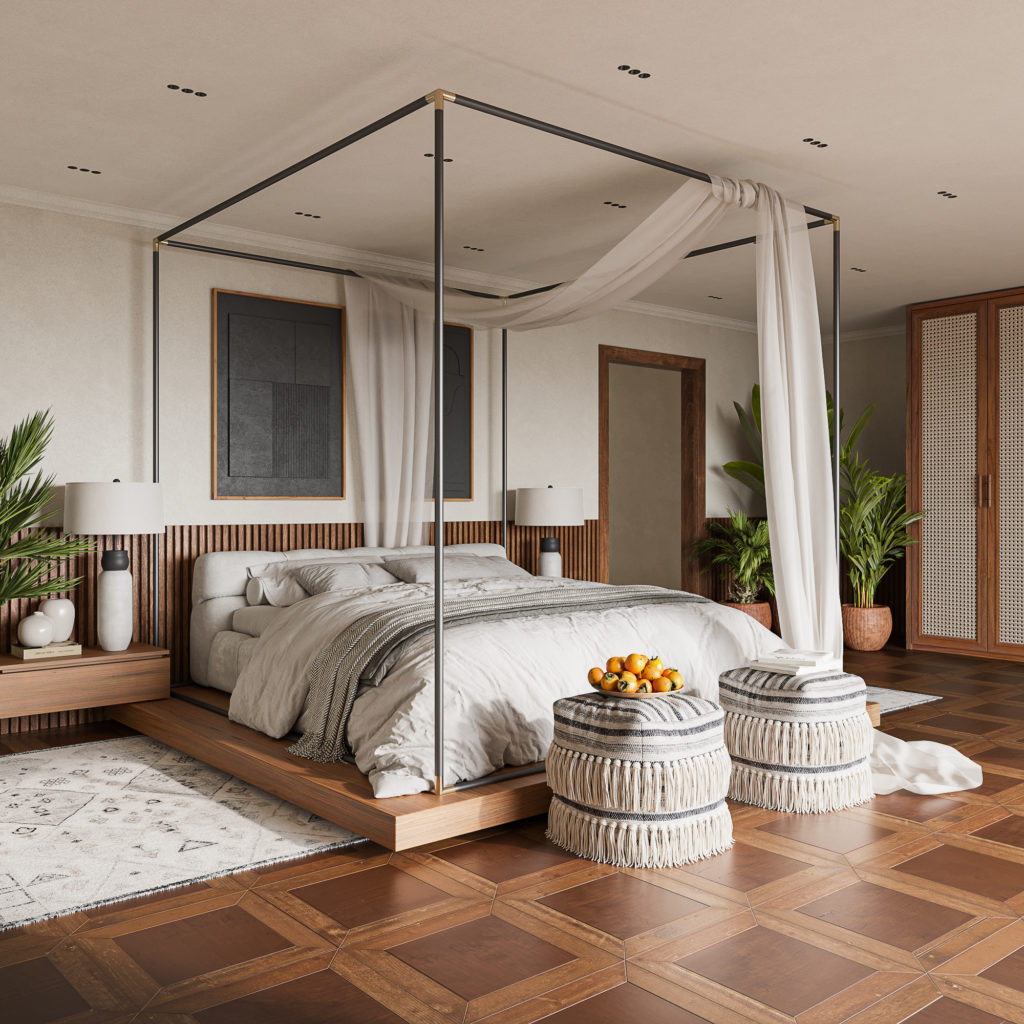 Laminates & Velvets – want something quirky, bold, and challenging? Laminates and Velvets are your answer. The elite way to implement these in your bedroom is to have an accent wall paired with muted tones of grey and beige.
Our advice = NEVER SETTLE!
Highlight Your Inspiration & Persona
We have saved the most critical factor for the last – YOU!
Even after reading and understanding everything, your bedroom space will feel incomplete until you add your uniqueness to it.
Your favourite colour combination, the kind of aura you desire, your hobbies, your likes and dislikes, something that represents you, and how you plan to utilize your bedroom – these aspects lay the conclusive foundation for finalizing your bedroom colour palette. Countless points to make your bedroom stand out.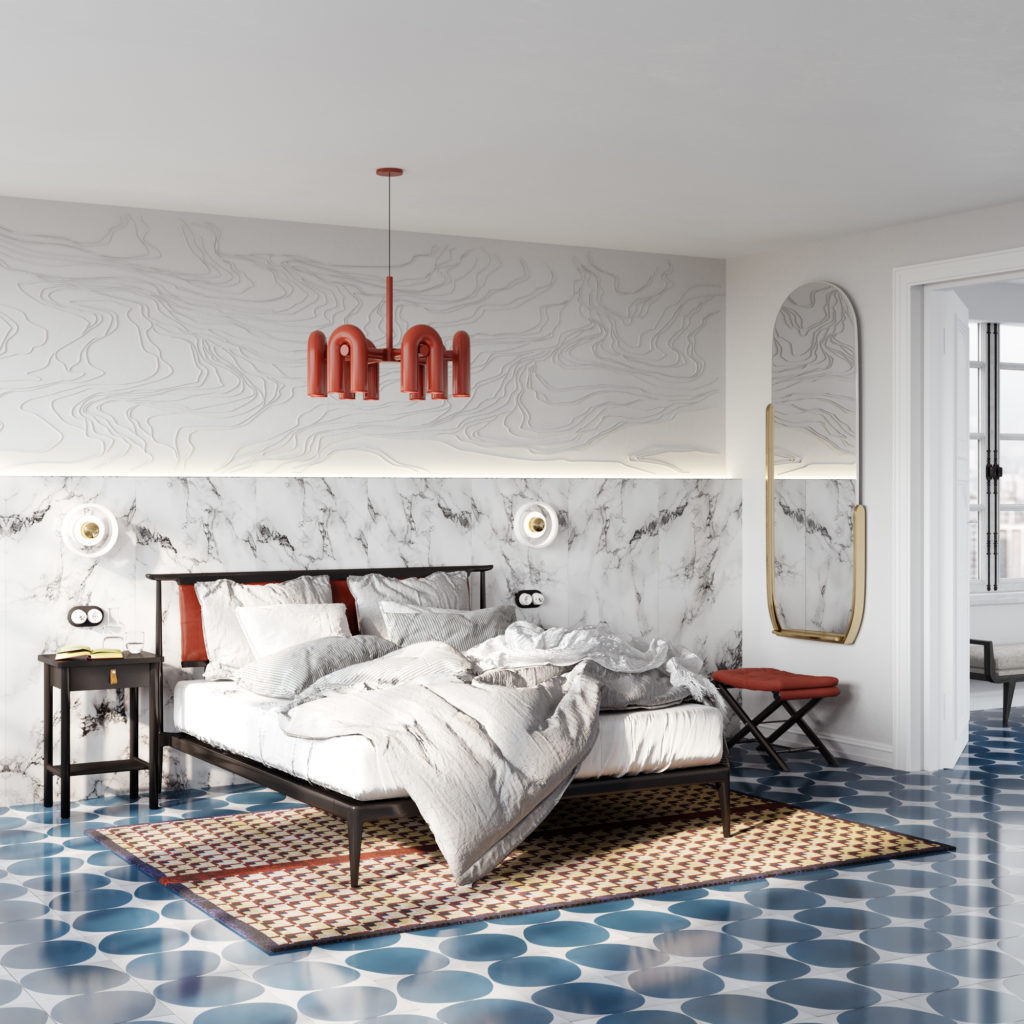 Do not shy away from boasting your personality. You are one of a kind, and your bedroom should reveal your energy. It's time to bring out your crafty and creative side. We have some very essential decisions to work out!
A quick guide : How to Ensure the Design Elements in Your Home Complement Each Other
Conclusion
We know there is an idea bubbling inside your mind. We can sense your cheerfulness in designing your bedroom. Why wait any longer?
Talk to our expert designers NOW!! Contact us, and let us get started.
Together we will unveil the colour palette that best fits your personality trait to make your bedroom boast off your creativity and charm – in a way, a mini you!