Designing a bedroom is a deeply personal act – which is why our human-centric approach will take all your ideas and concerns into consideration. At the end of the day, everyone just wants a peaceful, private place to retreat to and dream of tomorrow. Here are five of the Design Qandy team's favourite examples of dreamy bedrooms.
The Importance of a Comfortable Bedroom
The organisation and design of bedrooms are closely linked to the quality and quantity of sleep most people get. Having a private space to shut out the world and rest is a fundamental human need – so making sure you have the perfect bedroom for your tastes and lifestyle is important. A relaxing colour palette and proper storage options can help your bedroom to reduce your stress and keep your mind clear as you drift off.
An Artistic, Exotic Bedroom for Adventurous Dreams
This bedroom is exciting! The striking patterns and backlit wall art set the stage for a vibrant day, each morning. But the small features of this room's design show clear thought behind the layout and fixtures. The designer clearly took a human-centric approach to the interior design, when you consider the details.
Next, the recessed ceiling lights and bedside lamps are connected to switches within reach from the bed. So, you can dim the room as you wind down, or you can keep a small personal light on for some reading before you sleep.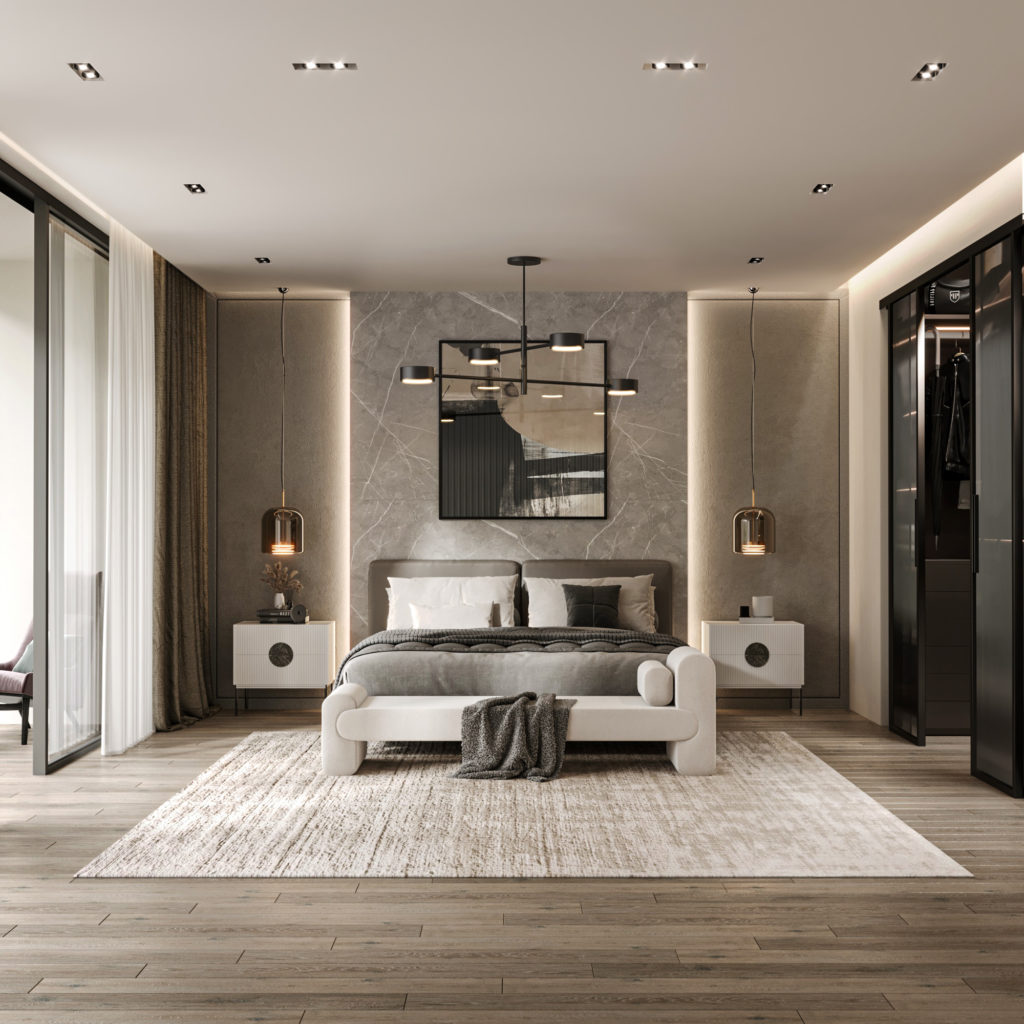 How to Get This Style
To channel some of the detail-oriented design in your own home, focus on your bedtime routine. If you are a reader, build in some lights. If you like to lay out the next day's wardrobe, consider adding a chaise lounge or designated hooks on the walls. There are a nearly endless amount of small, quality-of-life improvements that an experienced designer could help you add to your bedroom.
This Bedroom is Packed with Personality
Here is another prime example of a stylish, personalised bedroom that is clearly high-end and luxurious. The gorgeous, almost ceiling-to-floor windows let in plenty of natural light for a sunny morning routine. And the layout suggests this sanctuary is used for more than just sleep – there is an adorable desk in the corner and a small sofa ready for downtime.
A bedroom like this would not be half as nice without the interior design work it has seen. The wood trim and ceiling boards are spectacular, especially when paired with the hanging plants and matching furniture. This bedroom is also decorated with tasteful antiques, from the television to the light fixtures. Each piece of decor in this bedroom feels curated for the owner's enjoyment and peace of mind. No doubt, she regularly gets a wonderful night's sleep in that plush bed.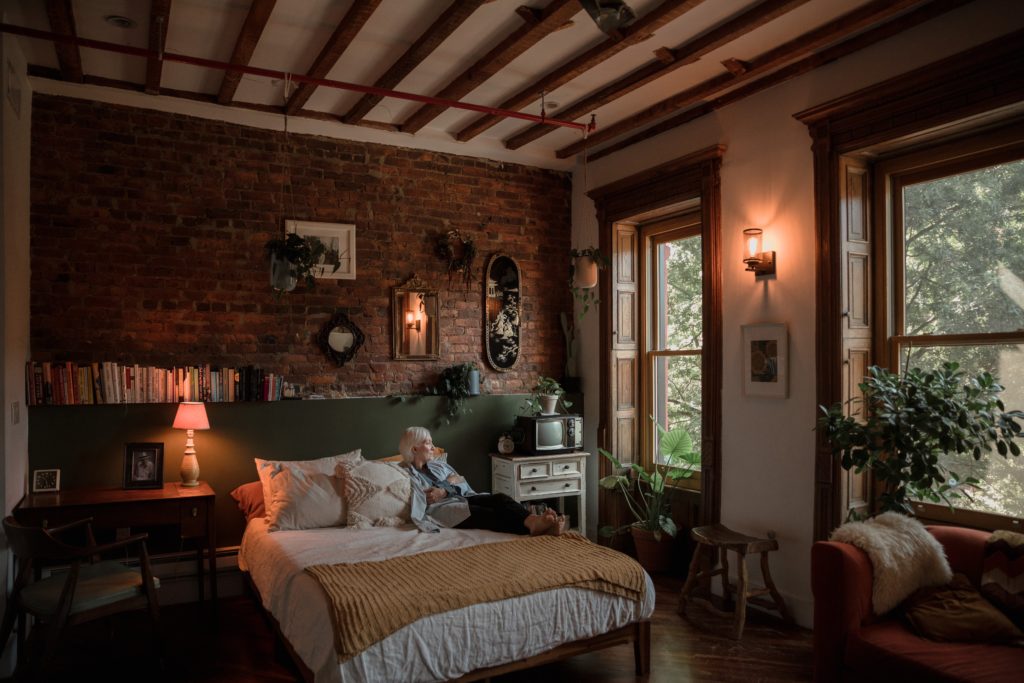 How to Get This Style
To achieve a style that is so personal and hand-picked… you will need to start hand-picking! Work with a professional decorator to refine, define, and grow your own personal style. An architect or contractor can help you remodel or update your bedroom's fixtures and features, providing the base for any antiques or oddities that speak to your imagination.
A Crisp and Clear Bedroom for Mental Clarity
Anyone who enjoys art galleries can appreciate this bedroom. This focused design revolves around perfectly chosen paintings that match a small selection of decor accents. Nothing in this room is pulling double duty – the bed is luxurious and inviting, the wall decor is pleasant and beautiful, the lamp shines a light, and the incenseincence keeps it smelling fresh. This bedroom must be an absolute delight to rest in, because there is almost nothing to distract you from the task at hand.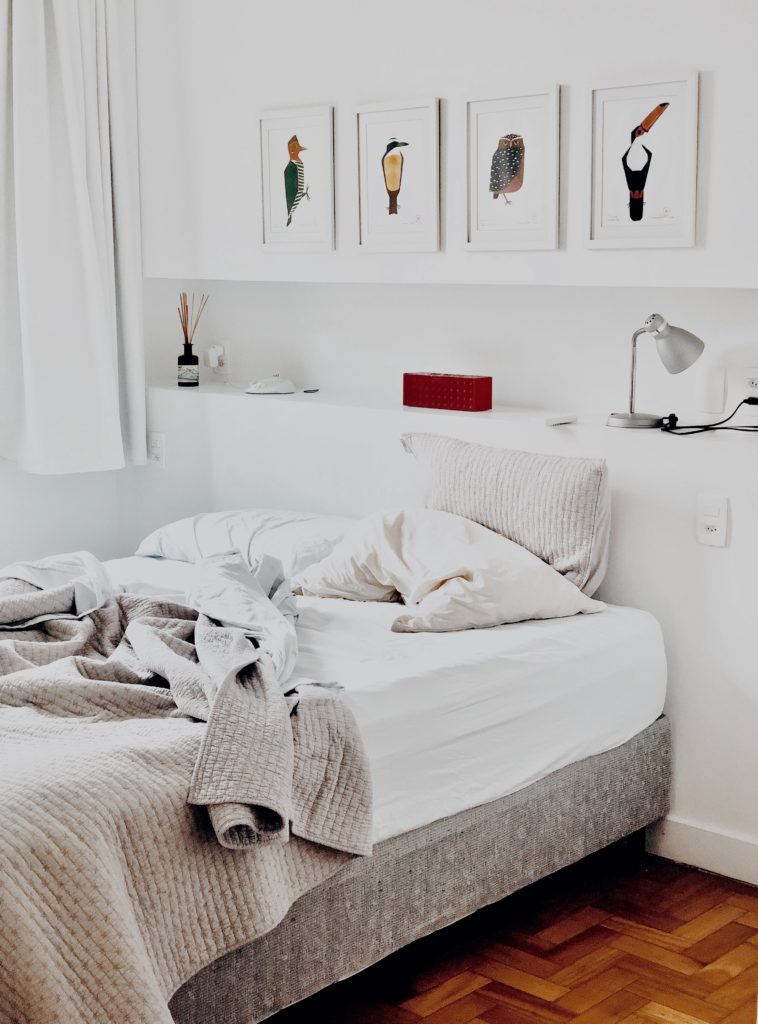 How to Get This Style
If your bedroom is full of things that stress you out, now is the perfect time to box them up or relocate them around the house. Try to eliminate everything in your bedroom that doesn't directly contribute to your sleep hygiene or relaxation. Once you have completed that step, an art supplier can help you find the ideal selection for your newly purified bedroom. Cool colours like green, blue, and grey are helpful while trying to sleep.
Charming Accents Complete This Dreamy Bedroom
Vaulted ceilings, a massive entertainment centre, and an upholstered headboard are the key to this lovely bedroom's style. Everything in this room contributes to comfort – even the rug on the floor willwith help keep the occupants' feet warm after they kick off their slippers and head for the bed. The bench seating at the foot of the bed is a nice touch; a family of six could easily pile up or find a seat for a movie before bedtime.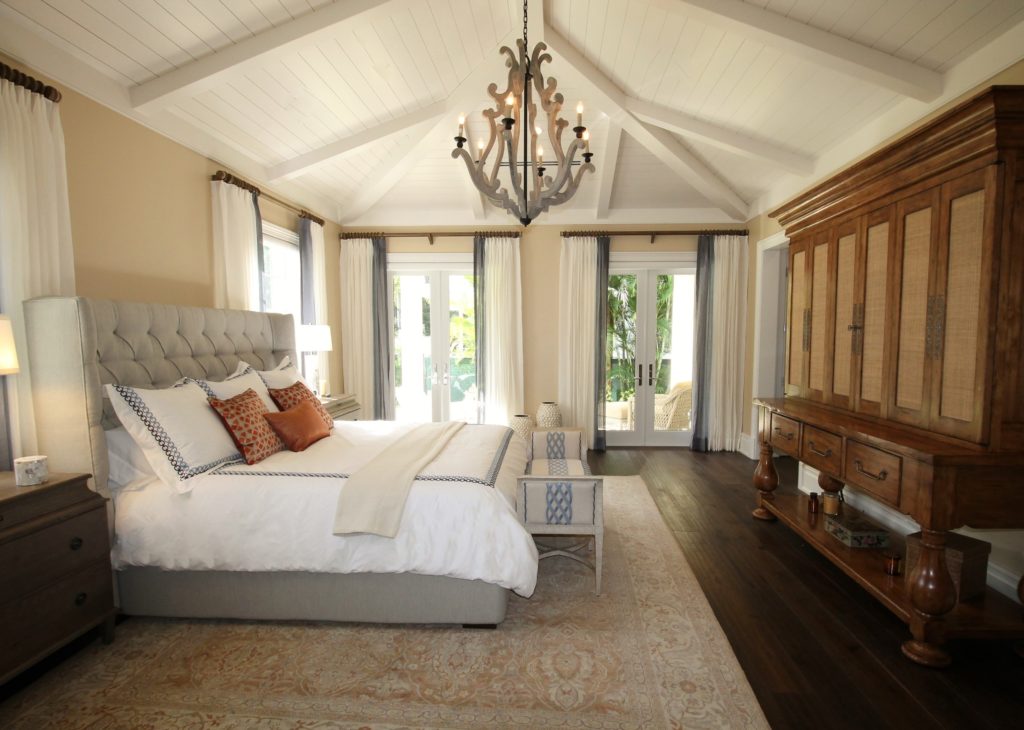 How to Get This Style
Do not be afraid to claim plenty of space for your master bedroom. This example shows how useful extra space can be, especially if you expect to have children running around or climbing up and down from your bed. And you can't go wrong with a cathedral ceiling like this one.
A Luxurious Scandinavian-Style Bedroom
Few styles bring more cosziness and comfort to a room than the Scandinavian interior design style. This bedroom appears simple at first glance, but all the accents and design decisions contribute to a luxurious sense of comfort and peace. This room features crisp white walls, but the designer has used tons of textural variety. The plush pillows are complemented by woven blankets and the rustic rug on the floor.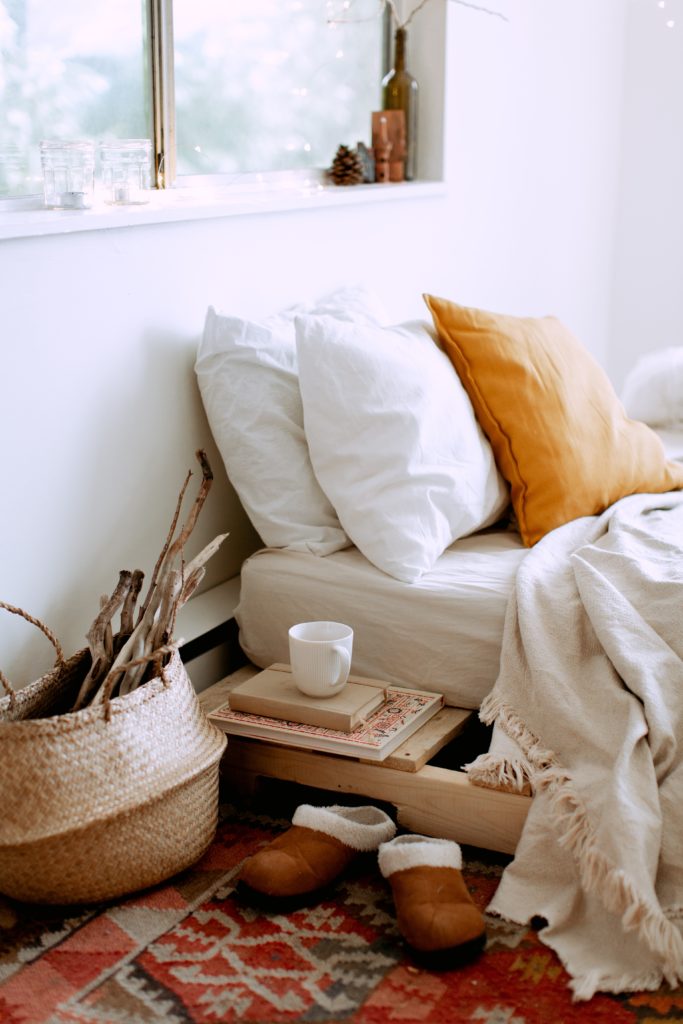 How to Get This Style
The term "hygge" is a popular design goal in recent years, and 2022 will be no different. And while Scandinavian style interior design originated in frigid Northern Europe, it is not hard to make it work in any climate. By switching out toasty woolen blankets or down duvets for lightweight synthetic materials, you can achieve hygge without unpleasant sleeping conditions.
Perhaps most important for copying this style is the architectural canvas you have in the beginning. Simple or blank walls and floors make the best space to work with, while you bring more comfort and luxurious cosziness into your home. From there, adding natural materials like the wicker basket or driftwood in this bedroom will be easy. By sourcing your decor from world-class artisans, the style is elevated to a luxurious and comfortable place to rest your head each night.