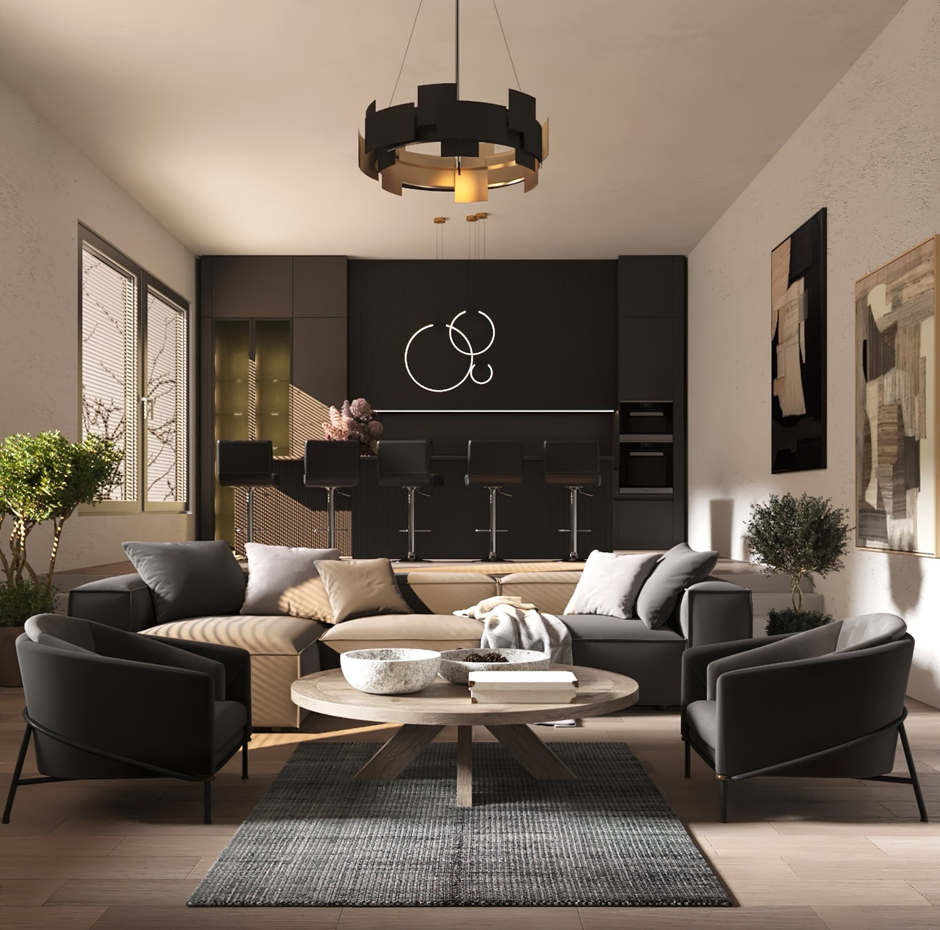 Step into a world where furniture and design patterns transcend the ordinary, leaving you mesmerized and inspired. Prepare to ignite your senses as we unveil a carefully curated selection of captivating pieces that push the boundaries of creativity and craftsmanship. This blog is a gateway to extraordinary aesthetics, from sleek and modern designs to intricate and ornate patterns. Join us on this captivating journey as we explore 10 types of furniture and plan ways to leave you in awe. Get ready to be wowed by the innovation, elegance, and sheer beauty that awaits you in the world of interior design.
1. Geometric-Inspired Furniture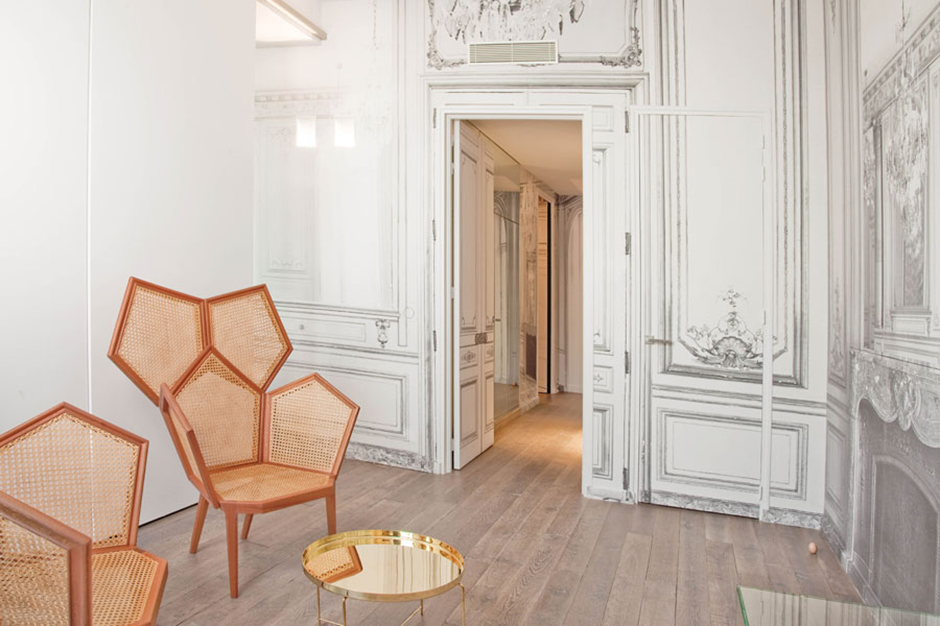 Geometric-inspired furniture is a design trend that brings a sense of modernity and artistic flair to your space. With its bold shapes, clean lines, and captivating patterns, this furniture style will surely make you go "wow." Each piece is meticulously crafted to create a visually striking impact, whether it's a geometrically shaped sofa, a sleek coffee table with angular edges, or a statement chair with intricate geometric patterns. This furniture adds a contemporary touch to your home and serves as functional art, effortlessly transforming any room into a visually captivating and awe-inspiring space.
2. Floral Upholstery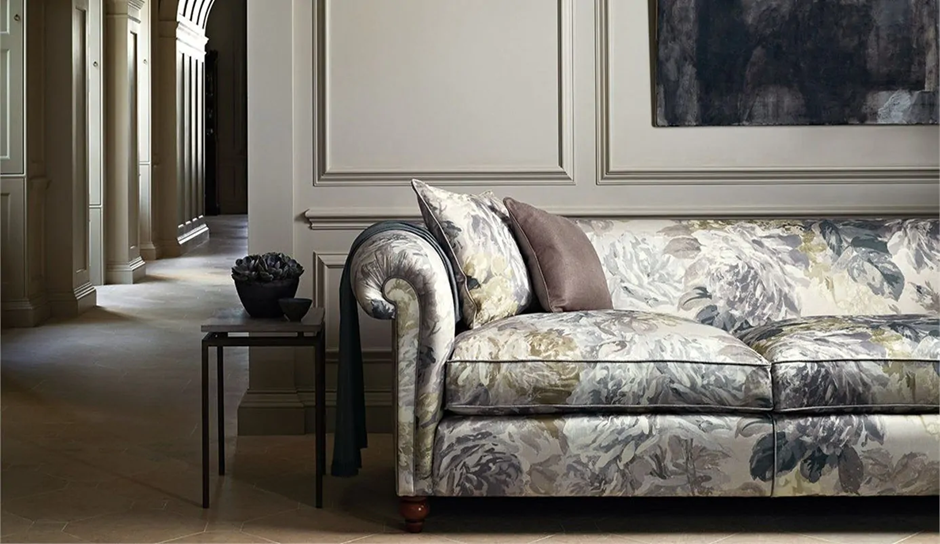 Floral upholstery is a design trend that brings natural beauty and enchantment to your living space. With its vibrant colours, intricate patterns, and delicate floral motifs, this furniture style will surely make you go "wow." Each piece adorned with floral upholstery adds a touch of elegance and whimsy to any room, be it a blooming armchair, a blossoming sofa, or floral-printed cushions. The floral upholstery creates a visually stunning focal point and infuses the space with a sense of freshness and vitality. Prepare to be captivated by the charm and romantic allure of this trend as it transforms your home into a blooming sanctuary of style and sophistication.
3. Moroccan-Inspired Tiles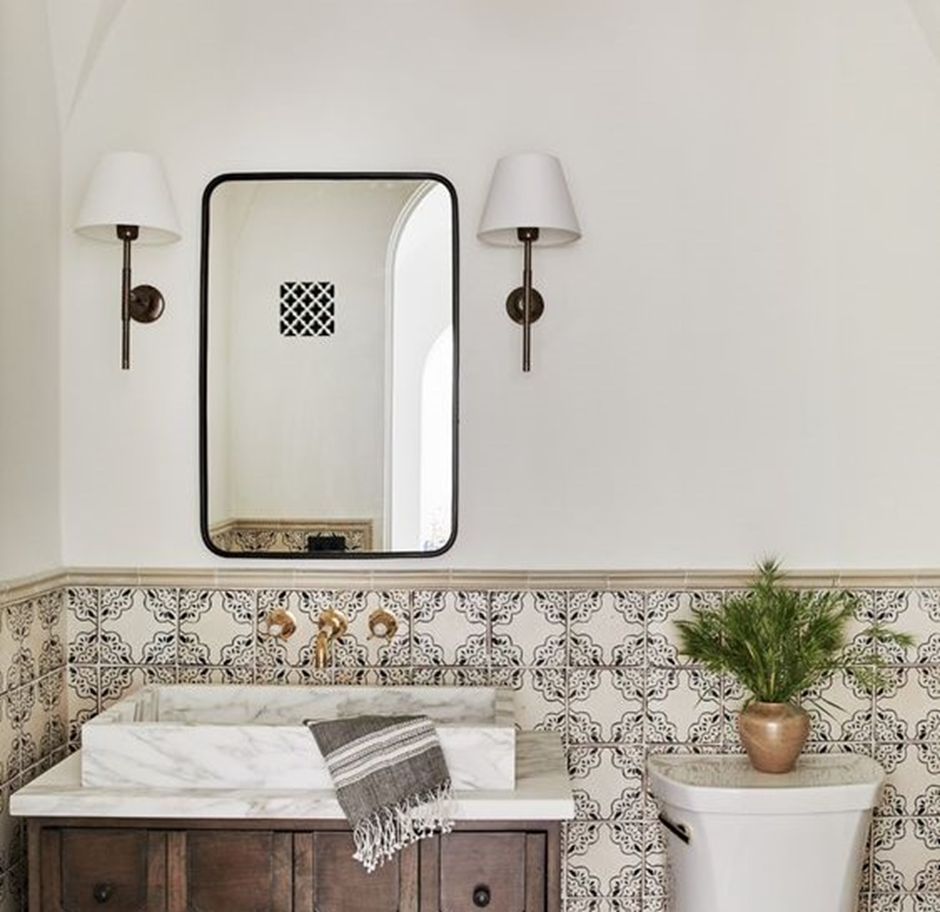 Moroccan-inspired tiles are a design pattern that will undoubtedly make you go "wow." These intricately designed tiles feature vibrant colours, geometric patterns, and exquisite craftsmanship, instantly transforming any space into a stunning oasis. Whether used as a backsplash in the kitchen, a focal point in the bathroom, or as a decorative element on the floor or walls, Moroccan-inspired tiles add a touch of exotic elegance and cultural richness. The unique blend of colours and patterns creates a visually stunning effect that captivates the eye and adds depth and character to your home.
4. Chevron Wood Flooring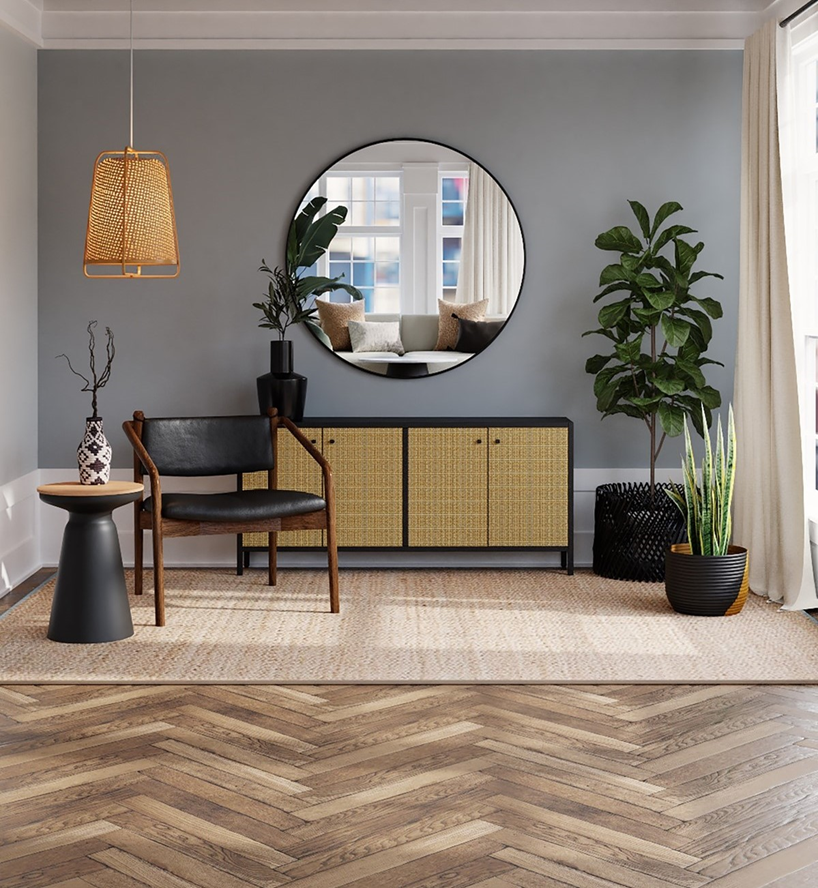 Chevron wood flooring is a design pattern that will undoubtedly make you "wow." This flooring style features a unique arrangement of wooden planks in a V-shaped pattern, creating a striking and visually captivating effect. The chevron pattern adds a sense of movement and sophistication to any space, making it a perfect choice for those seeking a statement flooring solution. The natural beauty of the wood combined with the intricate chevron pattern creates a timeless and elegant aesthetic that instantly elevates the ambiance of a room. Whether in a modern or traditional setting, chevron wood flooring adds a luxury touch and depth and character to your living space.
5. Abstract Art Prints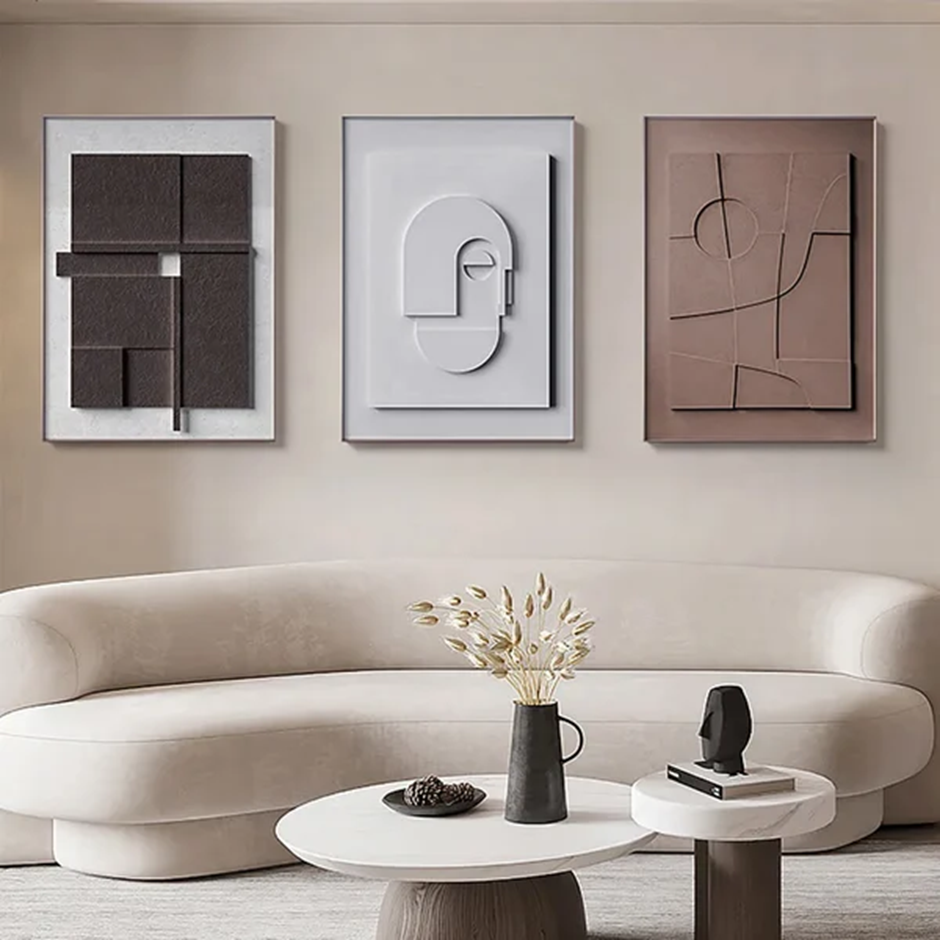 Abstract art prints have the power to captivate and make you go "wow" with their vibrant colors, bold shapes, and expressive compositions. These prints bring a sense of creativity and intrigue to any space, becoming a focal point that sparks conversation and adds a touch of sophistication. Whether it's an abstract painting, print, or collage, conceptual art's unique and unconventional nature of abstract art allows for personal interpretation and invites viewers to explore their own emotions and perceptions. With their dynamic energy and visual impact, abstract art prints can transform a room, infusing it with personality, creativity, and a sense of wonder.
6. Herringbone Patterned Textiles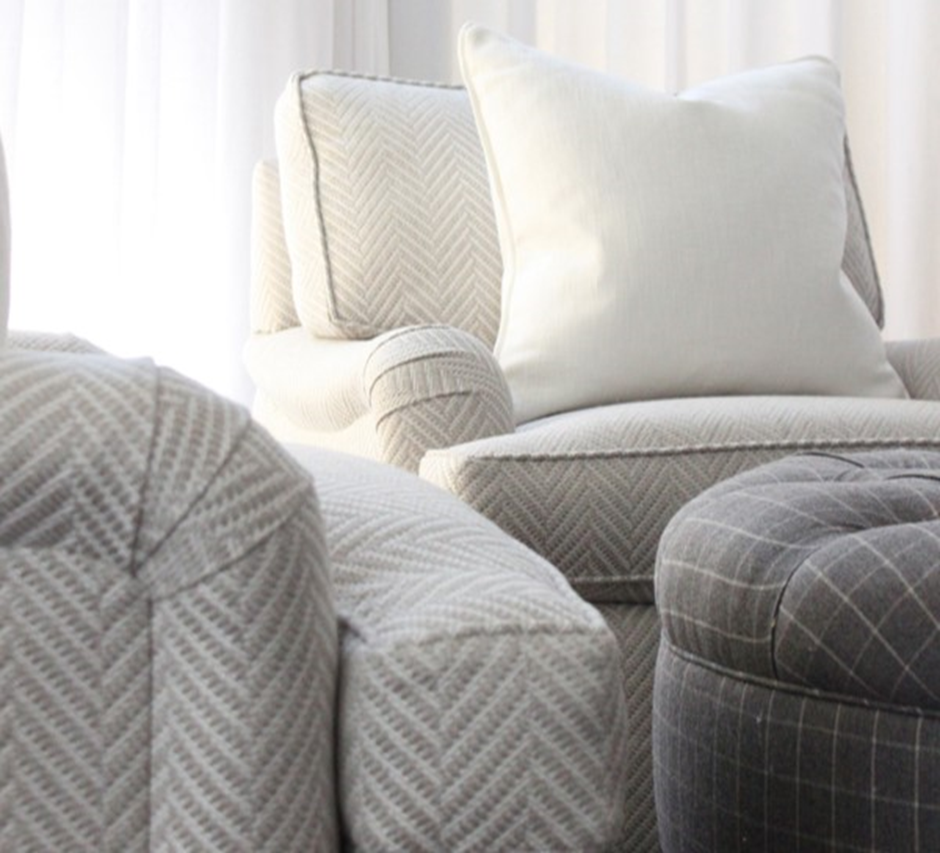 Herringbone patterned textiles can make you go "wow" with their timeless elegance and eye-catching design. The distinctive V-shaped pattern creates a sense of movement and visual interest, adding depth and sophistication to any space. Whether it's a herringbone throw pillow, a cozy blanket, or upholstery fabric, these textiles bring a touch of luxury and sophistication to your home decor. The precision and craftsmanship of the herringbone pattern showcase attention to detail and a refined sense of style. Herringbone patterned textiles offer versatility from classic neutrals to bold and vibrant colors and can easily be incorporated into various design aesthetics.
7. Mid-Century Modern Furniture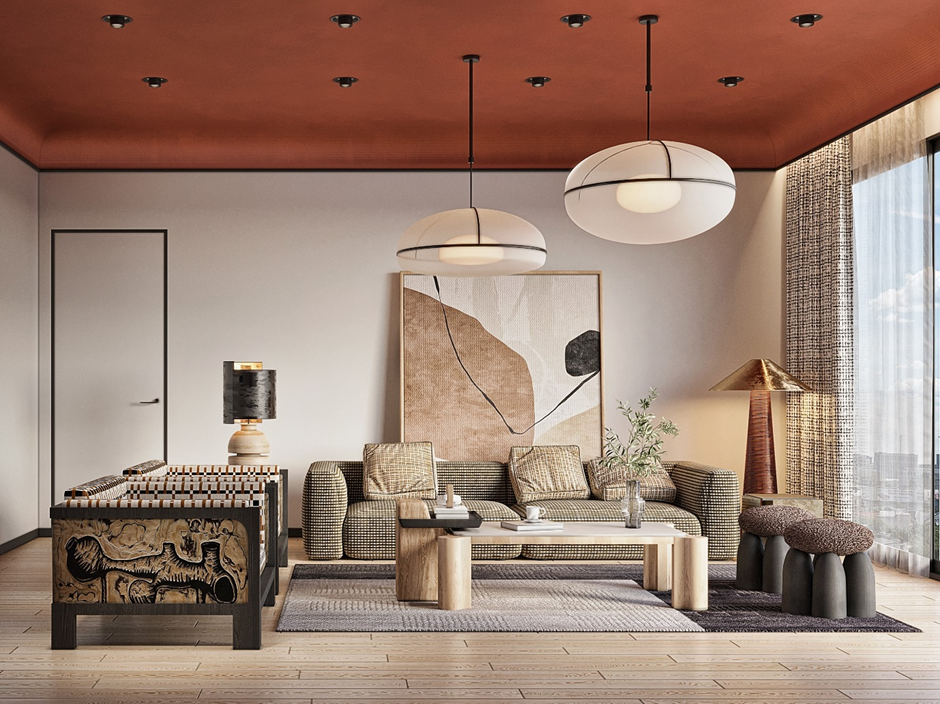 Mid-Century Modern furniture has the power to make you go "wow" with its timeless design, sleek lines, and iconic aesthetic. This style, characterized by clean simplicity and organic shapes, brings a sense of sophistication and elegance to any space. From iconic pieces like the Eames Lounge Chair to the sleek and functional designs of Scandinavian furniture, Mid-Century Modern elements blend form and function effortlessly. Quality materials and attention to detail result in a table that stands the test of time in style and durability. Embracing Mid-Century Modern furniture in your home creates a wow factor, combining vintage charm with a contemporary edge and elevating your space to a new level of design excellence.
8. Bold Stripes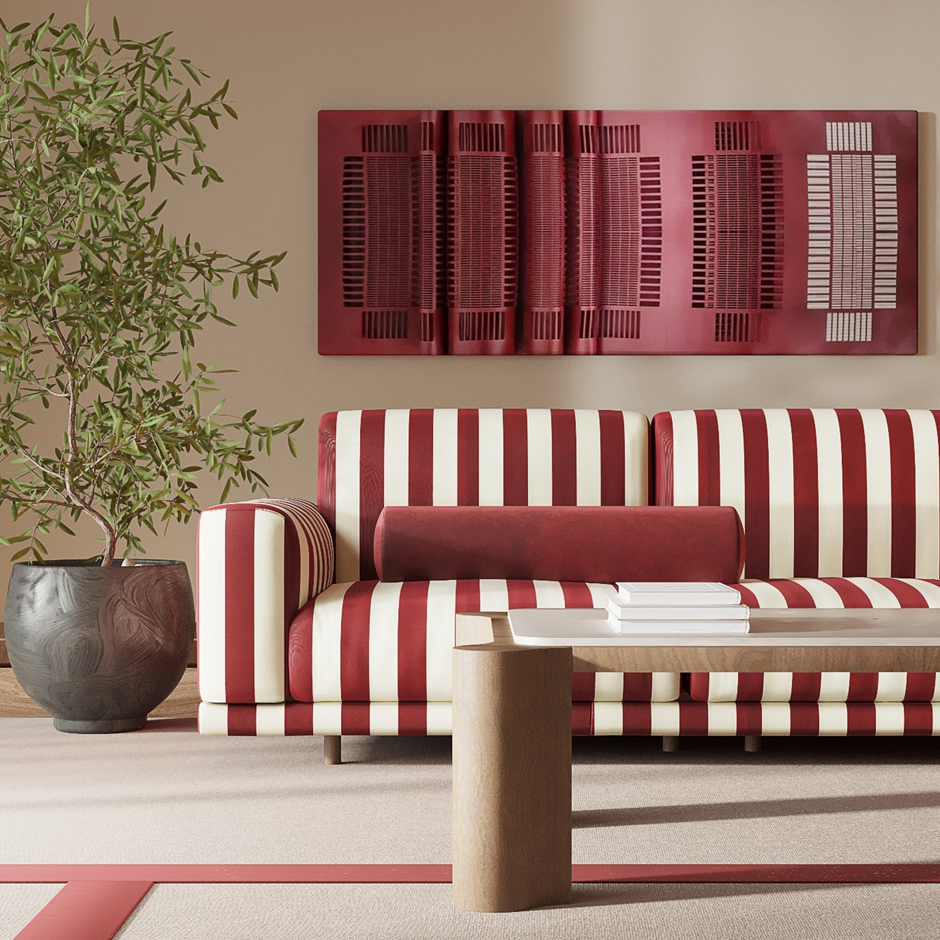 Bold stripes have the incredible ability to make you go "wow" with their striking presence and dynamic energy. Whether used on walls, furniture upholstery, or decorative accessories, bold stripes instantly draw attention and make a powerful statement in any space. They add a sense of drama, visual interest, and playfulness to the overall design, transforming an ordinary room into an extraordinary one. The contrast and movement of bold stripes create a visual impact that captivates the eye and injects personality into the space. Whether you opt for wide, narrow, or diagonal lines, incorporating bold stripes into your design scheme will leave a lasting impression and evoke a wow factor.
9. Intricate Mosaic Tiles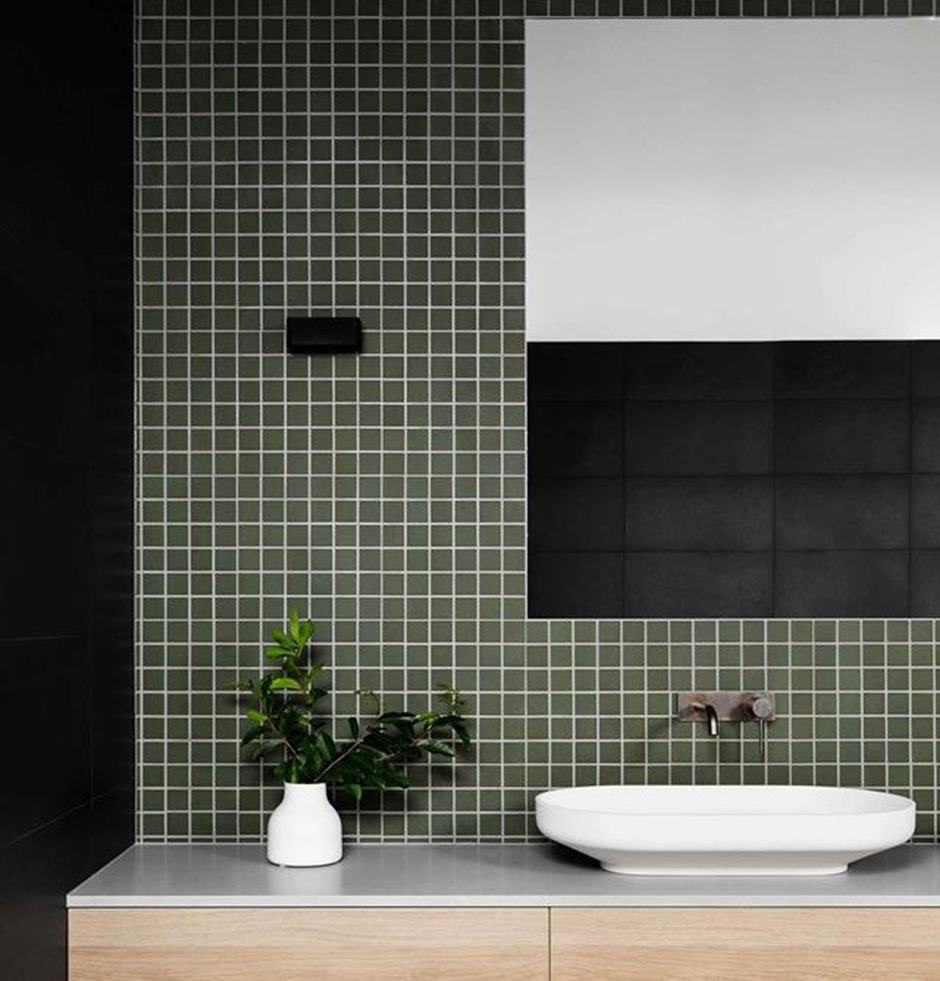 Intricate mosaic tiles have the remarkable ability to make you go "wow" with their exquisite craftsmanship and captivating patterns. These tiles, meticulously arranged to form intricate designs, add a touch of luxury and artistry to any space. From vibrant geometric patterns to delicate floral motifs, mosaic tiles create a visual feast for the eyes, instantly becoming a focal point and conversation starter. The intricate detailing and shimmering textures of mosaic tiles lend a sense of opulence and depth to surfaces, transforming walls, floors, and even backsplashes into works of art. Whether used in bathrooms, kitchens, or living areas, intricate mosaic tiles elevate the aesthetic appeal of a space, leaving a lasting impression and inspiring awe.
10. Industrial Chic Design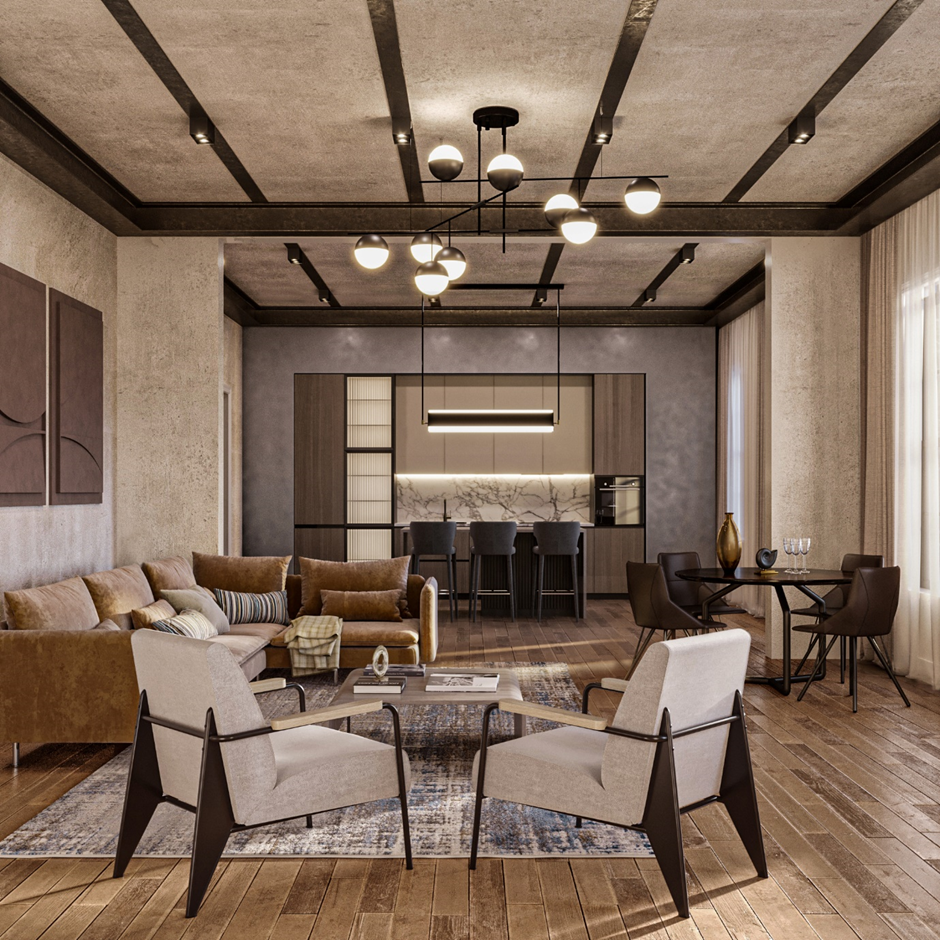 The chic industrial design is a trend that has gained popularity for its unique blend of raw, rugged elements and stylish sophistication. Drawing inspiration from industrial spaces like factories and warehouses, this design style embraces exposed brick walls, metal accents, and reclaimed wood to create a distinctive urban aesthetic. The combination of rough textures, utilitarian furniture, and minimalist colour palettes gives any space an edgy and contemporary vibe. The industrial chic design celebrates the beauty of imperfections and embraces the juxtaposition of old and new, creating an environment that is both visually striking and functional. It's a design style that appeals to those seeking a modern, urban look with a touch of raw charm and a nod to the industrial past.
Incorporating unique furniture and design patterns into your space can make it stand out and leave a lasting impression. Our team of designers can help you incorporate the right elements in your home designs. Contact us today!
Feel free to experiment with different patterns and designs to create a wow factor in your home or office. Let your imagination run wild and let these furniture and design patterns take your space to the next level.